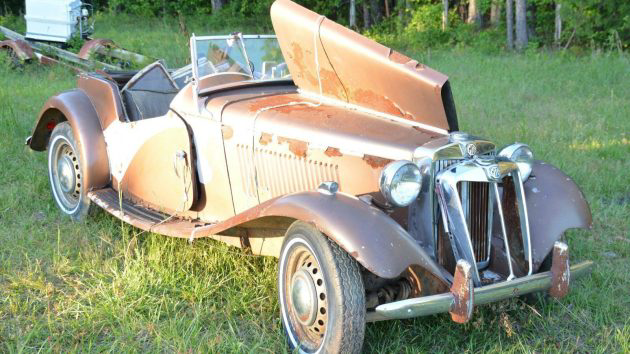 What's this? An old T-Series MG that someone doesn't have an unrealistic idea of what it's worth? Cor blimey! (as my very British father used to say) This cool looking, somewhat tired find is in Bessemer, Alabama and is listed for sale here on eBay, where bidding is a lowly $2,600 without a reserve right now. Get off that couch and go place a bid!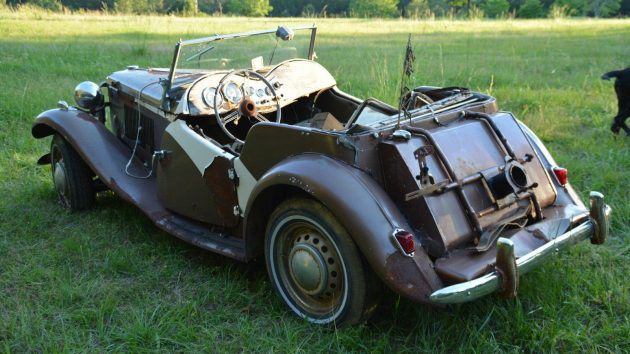 Apart from the pictures, the only things we know about this car is that (1) it's a barn find, (2) the engine turns over freely, (3) it's a 1950 model, and (4) it has a clear title. It's pretty obvious that there's some rust and paint issues, and the ajar door in this shot has me wondering about the condition of the wood frame for the body; the door openings and alignment can be one of the first places to show wood rot.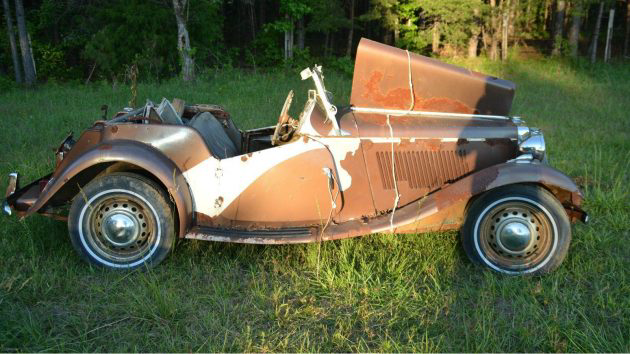 The two-tone color scheme, while not being factory, is obviously an imitation of Al Moss's famous MG TC–one of the most famous MGs on this side of the Atlantic Ocean. That at least hints that this car was once owned by a true enthusiast of the marque. Apart from some surface rust, the metal parts of the body shell look pretty good. And that extra grille surround isn't bad to have, either.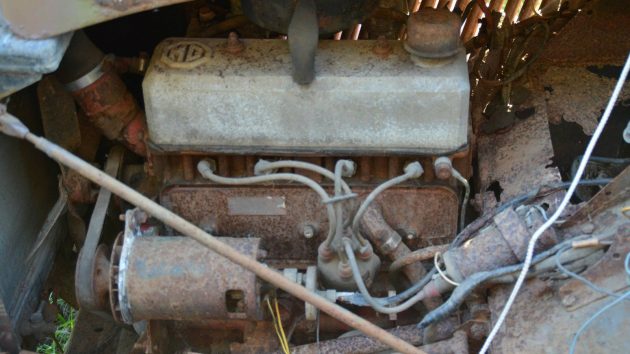 Things look a little rougher under the hood, with some obvious rust issues on the right of this picture in the cowl area. I'm hoping the fact that the under hood area doesn't look completely ransacked means that it was running well when parked.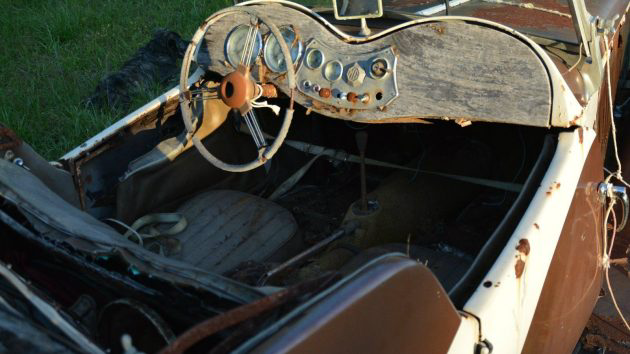 This close up of the interior illustrates that restoring this car will be a labor of love, not sense. But that might just be the ticket for you, and with what will probably be a very low initial investment, if you can handle long term/low quantity money flow, I think it could make a great project. The design is certainly simple enough that you can do almost all of your own work, with any woodwork to the body framework the only thing I'd be worried about (but I'd give it a go!). I know a bunch of you are thinking why not spend more to get a good car to start with, but not everyone can, and even if it might cost more in the long term, think of it as just making payments on the car. Besides, how many of you get the chance to show this kind of "before" picture along with your "after" pictures?