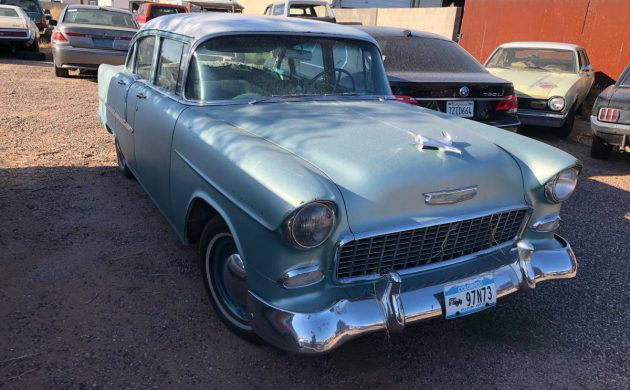 Located in Mesa, Arizona and for sale here on Craigslist is this 1955 Chev Del Ray. Sporting a clean title, this potential project car can be yours for $5,000 OBO. Our eagle-eyed Barn Finds reader Michael spotted this one and referred it to us.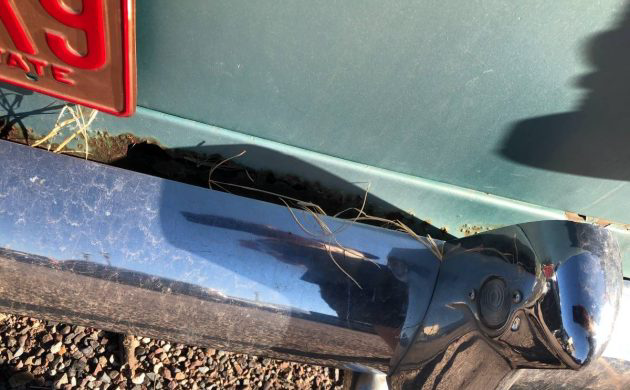 The seller describes this wonderful old car as a true survivor. Looking at the overall condition I really believe that the description is apt. He states that it is really solid with only 2 small areas of rust. One of these is on the top of the front fender on the driver's side just above the headlight, which is fairly common. The other area is the one you see here which is on the filler panel near the rear bumper. There may also be a spot or two appearing on the left hand fender (once again above the headlight) but it looks fairly minor. The owner also claims that the paint is original. If it is then it is a testament to Chev paint quality of the era.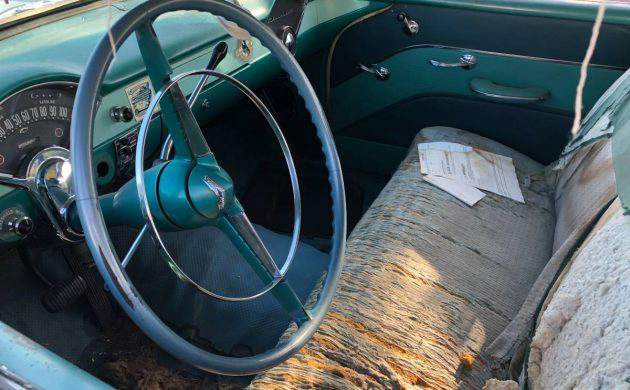 The interior is a real mixed bag on this one. Both the dash and the door cards look really good and would easily pass muster to be used as they are. The seats are pretty heavily trashed. The upholstery is really at the stage where I doubt that throwing a blanket over them would suffice. I think that it would be money well spent to invest in new covers.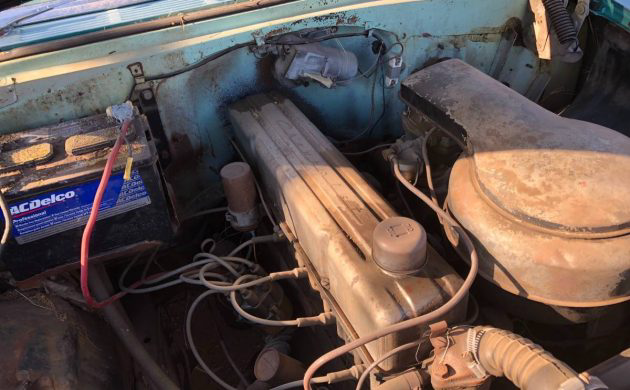 Under the hood lurks the original engine. The seller states that it starts right up, the car runs and it stops. Those are all really positive signs. If the drive-train and brakes are good, then it is entirely possible that this old girl might hit the roads again with a good dose of cosmetic TLC. If everything is fine mechanically I'd probably just be inclined to give the engine bay a good hit with a cleaner and perform a full service.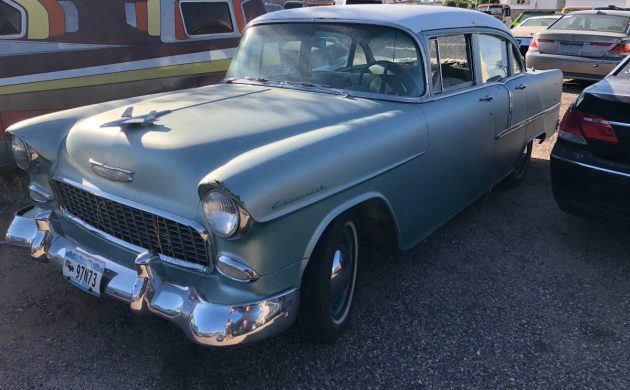 It seems that every car that we feature on Barn Finds will throw us an unexpected curve-ball, and this is no exception. When I went researching market pricing for this particular car I found one in identical condition for sale. How identical? It was the same car for sale on consignment here. The kicker is that the seller is asking $5,000 OBO, but the consignment seller has it advertised at $7,495! I think I know where I'd be shopping.
Have something to sell? List it here on Barn Finds!