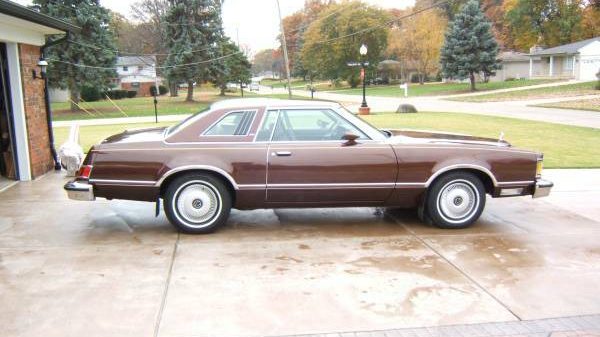 Every year, my Facebook account is inundated with pictures and stories from the Hot Rod Power Tour group. If you didn't know, the Hot Rod Power Tour is a seven day, seven city tour featuring more than 6,000 vehicles and over 100,000 spectators. Taking a different route every year, the Power Tour is about as much fun as you can have on four wheels (notice I said on, not in).  Rumors are rampant that the tour will only be held for the next two years, and I really want to participate before it is too late. The good news is that I think I may have found my ride, thanks to our pal Pat L. This amazingly well kept 1978 Mercury Cougar XR-7 in Shelby Township, Michigan being sold on craigslist for an eye popping $12,500 is just the ticket.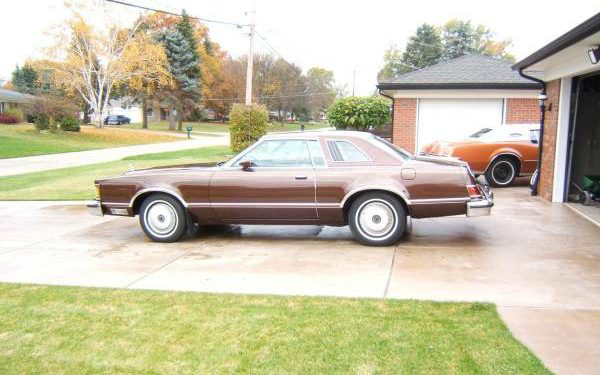 Before you call the guys in white suits, hear my reasoning.  When I read the posts from the Power Tour gang, I hear about three constants each year.  The first is the weather.  Air temperatures are usually in the mid to high nineties, and it rains a lot.  Sometimes the storms are flat insane.  Second, the waiting.  Because the tour has gotten so big, participants often spend a lot of time sitting in their cars waiting to get into the venues at each tour stop, and we won't even begin to talk about garden variety traffic jams.  Third, is the amount of supplies people bring.  Carrying spare parts, tools, extra fluids, and enough luggage to have a week of clean skivvies requires some square footage.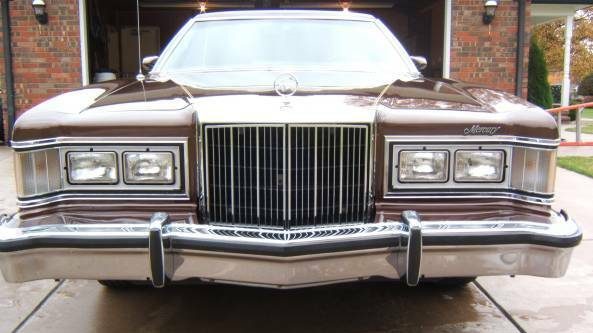 Still not seeing my wisdom?  Well, factor in that this is not Hot Rod's Drag Week, which is a tour that stops at motorsports complexes for organized drag racing.  Your only races will be for the bathroom at each gas station you stop at on the Power Tour.  This is like one big, cross country cruise.  Now you are starting to pick up what I am laying down!  What better way to cross the country than in a luxury cruiser from the 1970s?  Everyone calls them boats for a reason.  They float down the highway, they are smooth riding, and you can be the captain every day of the week!  Brilliant, right?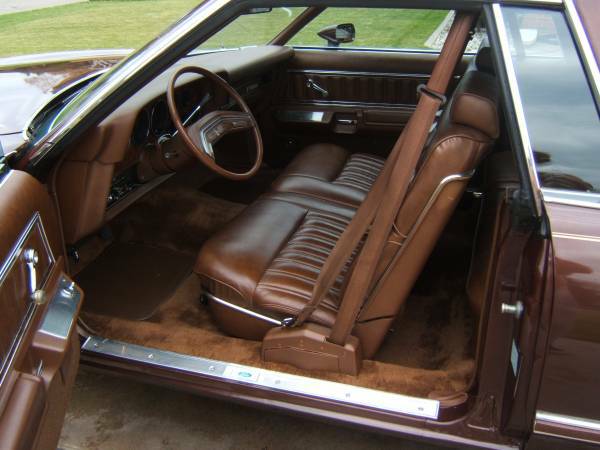 Think back to what I said about the Power Tour.  You need a safe, comfortable place to wait out the weather.  Next, you need a cool and comfortable place to wait out the traffic.  Finally, you need a spacious trunk to load your necessities into.  Now, take a gander at the pictures above.  Take an extra special look at the picture of the interior of this immaculate Cougar.  Does this beautiful cat not meet all the requirements in high style?  The argument gets a lot stronger the more you learn about this machine.
The current owner's picture must be in the dictionary under the word "fastidious."  He has gone to outrageous lengths to make sure this car stayed perfect from the factory.  It has never been driven in snow.  The car was kept in a heated garage with no windows to let in any damaging UV rays.  The oil was changed every 2,000 miles, and its only diet has been 93 octane Amoco Ultimate gas.  The list goes on and on in the ad, but the kicker is the mileage.  It has less than 33,000 miles on it.  Just look at the undercarriage picture above.  I think he waxed the undercarriage as much as he waxed the body!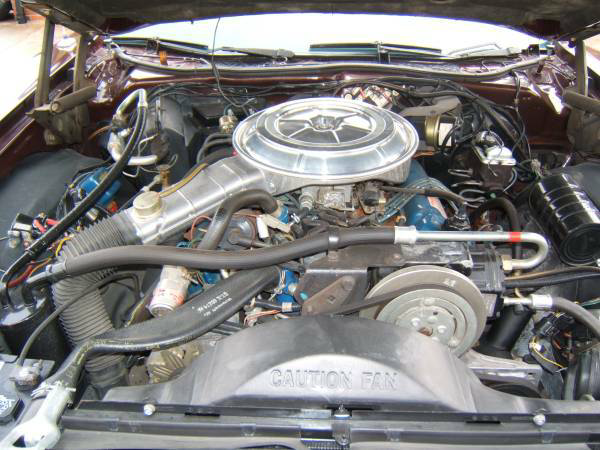 Everything in, on, and under this car is perfect, and the price reflects it. The only flaw in my plan is that it is too nice. It would almost be a shame to take a Cougar that has been so well loved on the Tour. Almost. Maybe if I swore on a stack of Haynes manuals that I would detail it properly on return, the car gods would grant me a special dispensation for at least one Power Tour. Just think of what a pleasant week it would be, floating from city to city in one of these magnificent land yachts.
Anybody want to partner up and go halfsies on this mocha marauder and seven day tour?  Special discounts given for supermodels!