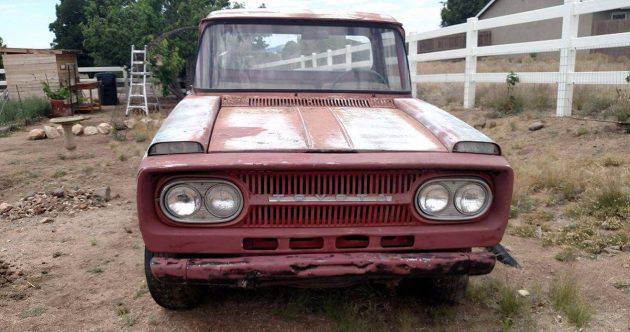 This rarely-seen Toyota Stout pickup has recently emerged from barn storage and actually appears to be stored on a farm. Located in Arizona and wearing California plates, there's some hope that rust is minimal despite the propensity for early Japanese metal to disintegrate. With a Buy-It-Now of $3,000 and located here on eBay, this could be a project with some upside provided rust isn't hiding underneath.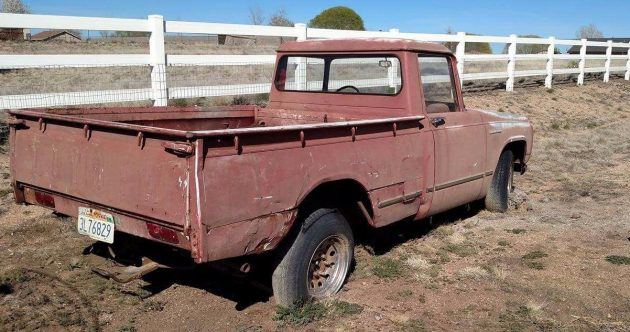 From this angle, it's clear the Stout no longer wears original wheels and its paint has essentially been burned off after years of high-desert sun exposure. The California sunset license plates provide another indication as to when this Toyota stopped being roadworthy, and the seller vaguely mentions that it doesn't run but that the engine will turn over. Cabin glass appears to be intact, which is likely darn near impossible to replace at this point.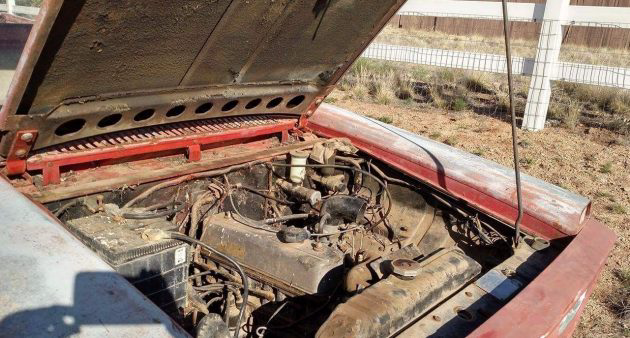 The Stout sported a variety of four-cylinder powerplants over the years, ranging from 1.5 to 2.0L of displacement. Modern powertrain swaps are appealing with the seemingly endless supply of 22RE motors available, and would also offer the potential to upgrade from the original 4-speed to a 5-speed box. The engine looks dry but neglected; surprisingly, the hood insulation pad is still attached. Whether the paint in the bay and door jambs is original is unknown, but it does match the exterior.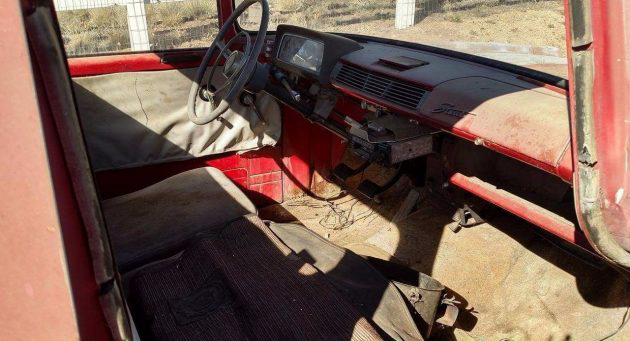 The interior sports all the trademark signs of being a rough-and-ready farm truck, but aside from a coating of dust, looks largely intact. The upholstery will almost certainly need attention but the originality factor is high, including the factory-correct steering wheel and door panels. The $3,000 BIN seems reasonable for a rarely seen vintage pickup that would likely net a decent return if bodywork is kept to a minimum and an affordable paint job can be completed; however, the potential for engine replacement and rust are two areas of concern.