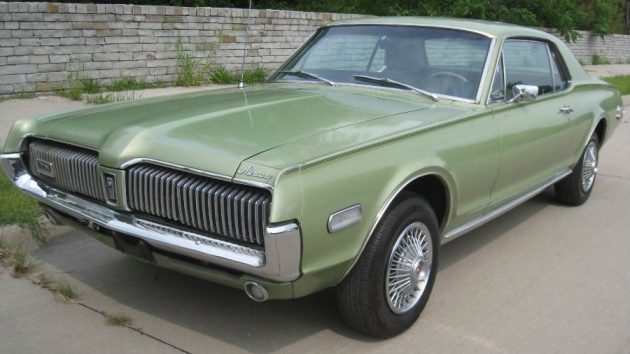 Similar to the 1968 Mustang California Special we posted about a few days ago, this 1968 Mercury Cougar has recently left the hands of it's single owner and is now being offered for sale. It's listed here on eBay, with bidding at a little over $8,000 but the reserve is not met yet. This beautiful green cat (yes, it's another green car!) is waiting for you in Dallas, Texas.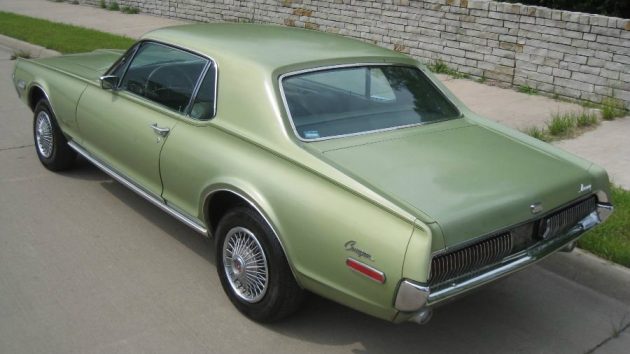 Again, like the Mustang, this Cougar has a little over 100,000 miles, 111,039 in this case to be exact. I don't really see issues with this side of the body, but I don't know what it's been exposed to in the past. The paint looks great to be original–but I can't find evidence of a respray.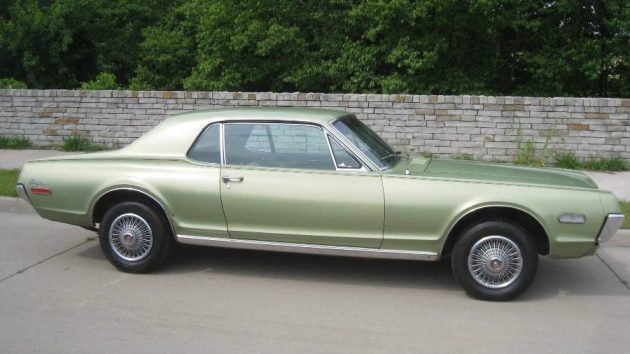 In this photograph, I can see what might be a parking lot type dent just in front of the rear wheels, but there also seems to be a considerably difference between the door paint and the fenders on either side. Also, I think a set of skinny whitewall tires would liven the visuals up a bit, although I have been fond of the Mustang/Cougar wire wheel covers (that aren't, they are actually a combination of several stampings) for a long time.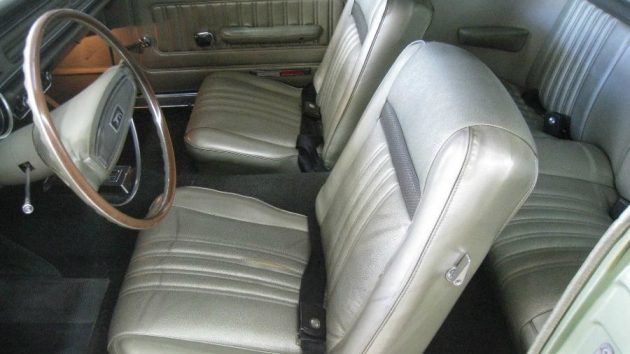 Although there is at least one area on the driver's seat bottom where the vinyl has split, I would at least try to sympathetically repair it by removing the cover and working on the back side, because the upholstery looks very nice in general and does appear to be original. The dash and other trim look good as well.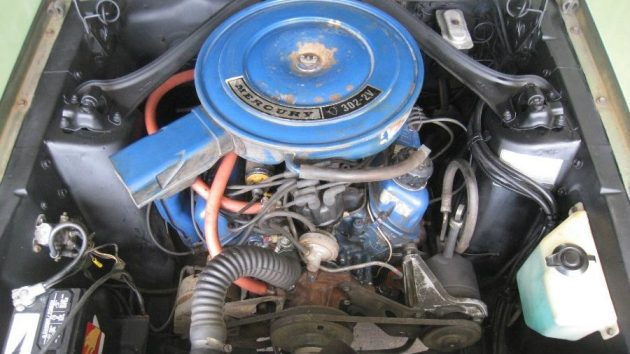 The 302 cubic inch V8 will provide plenty of power even with only a two-barrel carburetor. The cheap, used battery and the studded snow tire as the spare (!) have me wondering about the in-between keeping of this car. However, enough looks good that I'd be happy to drive it proudly down the road! Could you find a spot for this cat?