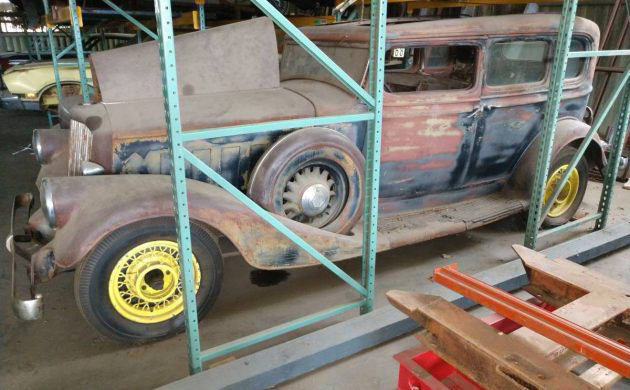 Prewar cars are something of a treasure in the automotive world. While their popularity isn't as high as it once was, they have a grace and beauty that will stand the test of time. You can own a glimpse of that time with this 1934 Pierce Arrow Sedan, with an asking price of $12,500 located near Fort Worth, Texas. Thank you, Roger, for the tip. You can view more on Craigslist.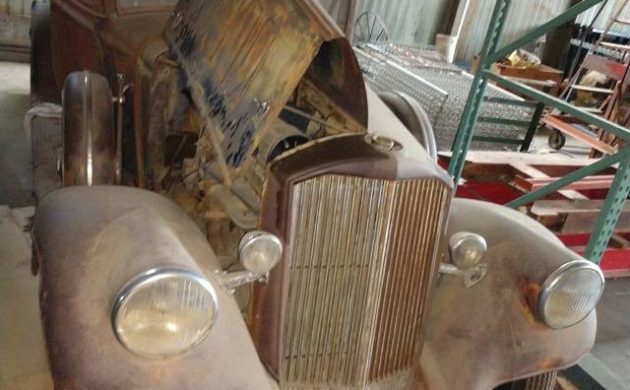 A quick Google search brings into question the year and features of this car. While the listing states the car has a 6 cylinder engine; that would not be true for a 1934 Pierce. It would have either a straight 8 or 12 cylinder engine. No picture of a 1934 Pierce sedan that I found had hood vents that were vertical as the ones are in the photos. But, the lights on the fender are a design element found on a 1934 model.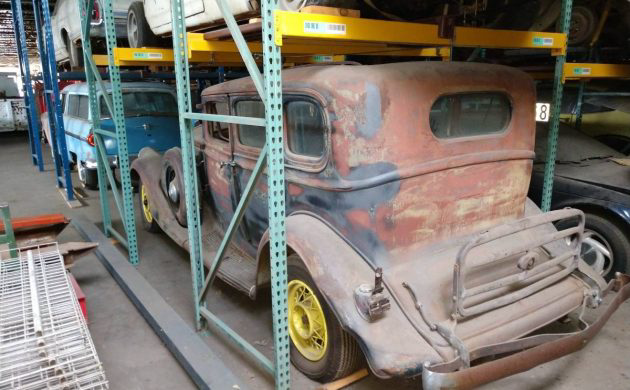 This listing has no photos of an interior for the car. Being a sedan, it should be a five-passenger vehicle. This car was designed to be youthful with all of its curved fenders and flowing lines. Even though this particular car needs to be restored, it still looks solid and all the panels from the photos seem to line up. Sourcing parts for a project like this might be difficult though, so keep that in mind if you plan to buy.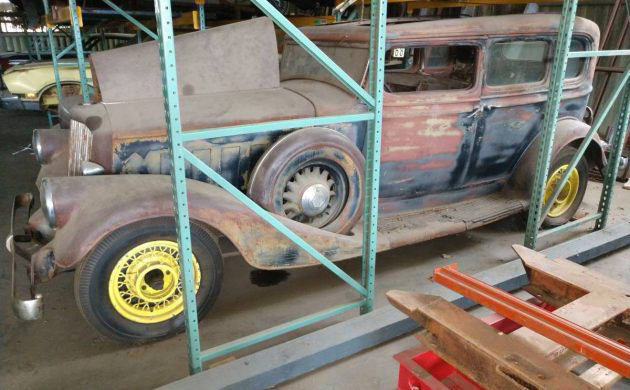 There is a lot to decipher and not a lot of information to do so. The person listing states that you can contact them with questions, which one should do as there are plenty. One, for instance, is if they are selling mostly Fords out of their collection, why does this listing for the Pierce have a General Motors body identification tag in it? Clearly, this person has a lot of cars and can't keep them straight.