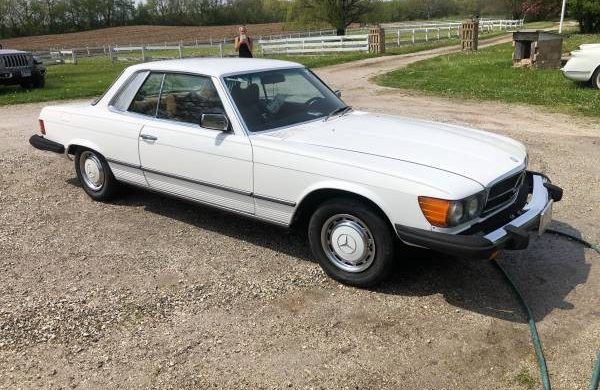 How much would you pay for a supposed celebrity car? That's the question to ask yourself about this 1977 Mercedes-Benz 450SLC that supposedly belonged to Priscilla Presley. Elvis apparently bought the car for her in January before his passing later that year in August. This is a fairly unremarkable car that wouldn't be worth more than a few grand as presently presented, hailing from peak malaise years for the Mercedes brand and many others. But with a supposedly documented celebrity connection like this, the seller is asking $100,000 here on craigslist in Scottsdale, AZ.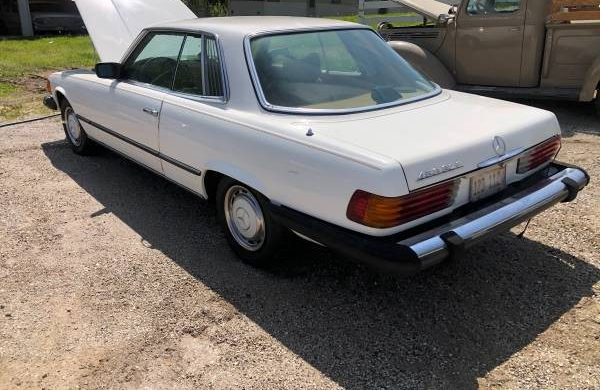 Thanks to Barn Finds reader Rex M. for the find. Personally, I've never been swayed by a connection to a film star or major athlete, or even a famous musician's wife. The strange thing is there's a near-identical 1974 450SLC in gold that sold in October of 2019 that was also reputed to be the late singer's wife's car, and it rang the bell at $125,000. Did she own two? It's certainly possible, given the sometimes sometimes irrational tendencies of celebrities with too much money, but the odds seem somewhat extreme that Priscila would own two examples of a mediocre car. Then again, 1974 to 1977 is more than enough time for a couple of means to decide that a newer replacement model was needed.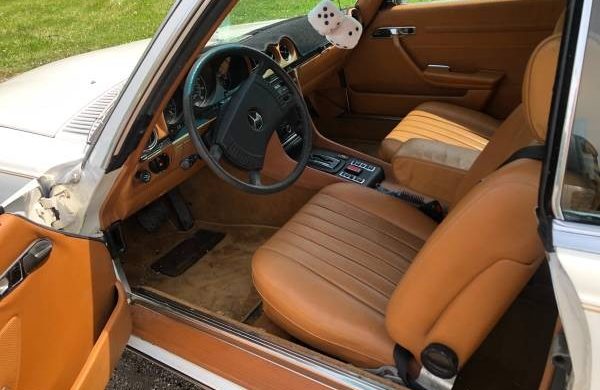 Mileage isn't listed in the ad itself, but the odometer shot shows over 173,000. That's actually shockingly high mileage for a few reasons. One, the celebrity set doesn't use cars too much. Most of the time, they buy what's new and exciting, and then turn it loose with under 10,000 on the clock. Then, given Elvis' fame, it seems strange that subsequent owners, especially when the car was still new, would treat it like any other used car. Then again, if the selling dealer didn't care or didn't know who the previous owner was, it's entirely possible the 450SLC went into the used car inventory with zero background info like every other trade-in.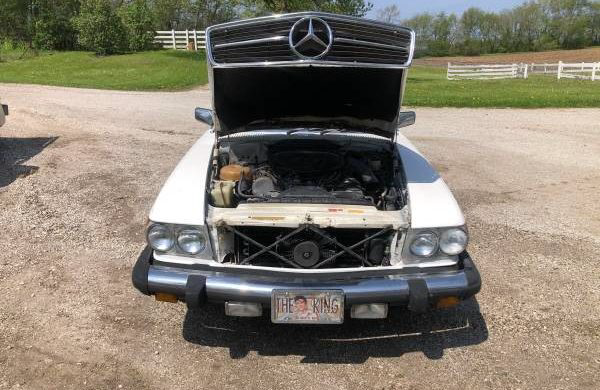 The vanity license plate is cheesy, but I also feel like it's completely necessary. What's also surprising about this car is it doesn't show up on any Google Image searches for Mercedes-Benz 450SLCs and the famous Elvis Presley name, while almost every other Presley-affiliated vehicle does. Regardless, the seller claims he has the necessary documentation to support the price tag, including an original letter signed by Priscilla and also documentation from the Elvis Presley corporation along with original owners manual signed by Priscilla. Would you spend $100,000 for this celebrity connection?