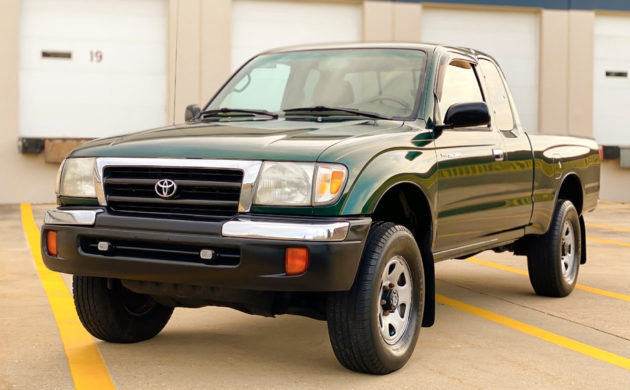 When we talk about collector vehicles, there's often chatter mixed in about which ones will at least return the purchase price investment, if not flat-out appreciate as time goes on. Who could have predicted just a few years ago that late model Toyota Tacomas – which never lost significant value due to impressive durability – would emerge as a quasi-collector vehicle on the auction sites? I didn't see it coming, but I do wish I bought one a few years ago when the used prices were semi-reasonable. Find this extended-cab 4×4 with just 75,000 miles listed here on eBay with bids over $6K and no reserve.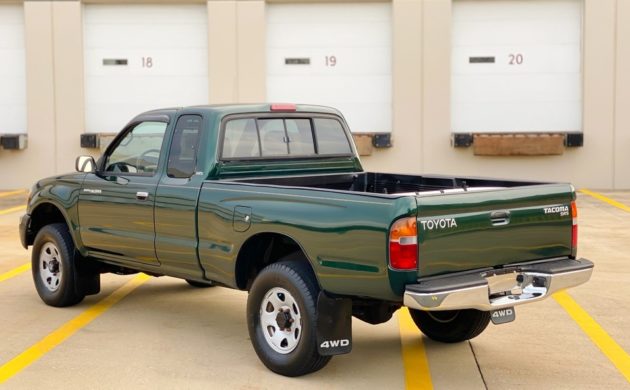 I'm not sure if the reputation for quality or the high attrition rate among snow-belt vehicles with rusted frames has contributed more to the recent surge in value. Supply is certainly a factor, as most Tacomas are heavily used by this point due to their can-do attitudes and low appetite for expensive maintenance. Finding one that doesn't suffer from the factory frame failure and that also hasn't been used as a workhorse is no small feat, another contributing factor to why nice examples are now listed – and selling – for very respectable money on eBay.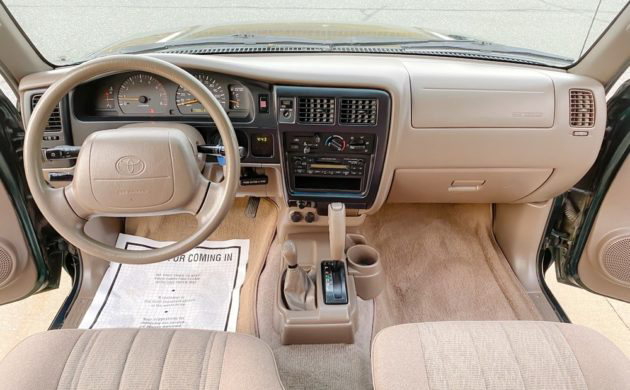 This example is equipped with an automatic transmission, cruise control, A/C, AISIN locking hubs, a bedliner, bed extender, and an original AM/FM cassette + CD changer stereo. The interior looks incredibly clean, which is especially hard to do with a light-colored interior. Carpets and seating surfaces show no obvious signs of soiling and the plastic bits look to be crack-free. The color combination of forest green over tan is as 90s as it gets, but after being over-played for many years, the pairing is coming back into vogue. The truck is accident-free with just one owner from new.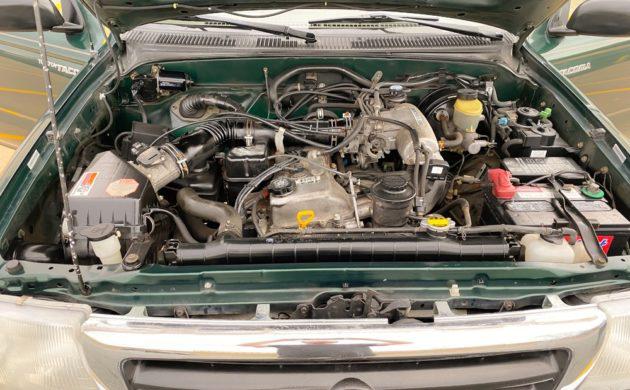 Underhood looks just as clean as the rest of the truck, although no maintenance records are mentioned. What's incredible is looking at the CarFax, this Tacoma was serviced by the same foreign car specialist for years, including one "big" final service before it went to the local used car auction. If true, that would mean both the original owner and the mechanic missed out on what will likely be a decent sale price for a used truck. Then again, it's not surprising given most consumers likely have no idea what a well-used but maintained Tacoma is worth.