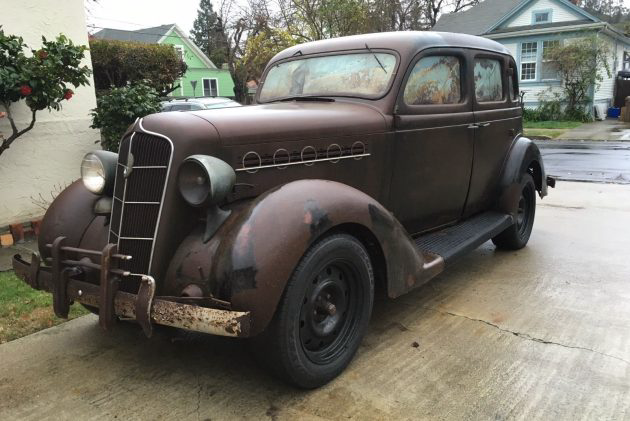 I don't see nearly as many 1930s anything as I do Fords, so whenever something from that era pops up from another manufacturer, I get pretty excited! That being said, this 1935 Plymouth Sedan is undoubtedly a barn find, and it is undeniably a mess. It is possible that this car was the barn, and it is also possible that this car was either underwater or on fire or both at some point. That being said, this is a pretty uncommon car by comparison to its period competitors and deserves the title of groovy for that alone. Although it may be pretty rough, the exterior sheet metal appears to be in excellent condition considering the lack of care it has seen. Find it here on eBay in California with a Buy It Now price of $3,750.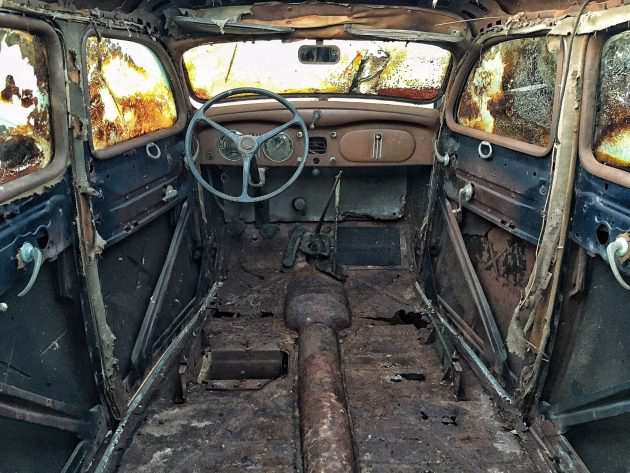 The seller provides little information in the listing, but pictures can certainly say a thousand words. In this case, this picture is telling me that what this Plymouth lacks in exterior rust, it makes up for in structural rust inside the car. The entire interior except for the fixtures appears to have been removed, and while the seller does not make mention of where it went or why, there is a picture of some torn up seats included that suggests to me that much of it may be included with the sale. I'm beginning to think this car may have been sitting in a barn without a roof, because the windows have pretty well tinted themselves over time.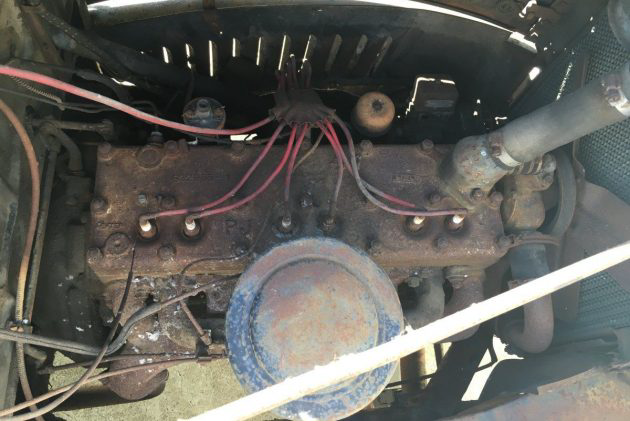 Yep, that's an engine! What we are looking at here is a Chrysler flathead 6-cylinder, and if this is the original 1935 engine that came with the car, it would've been the first year for a fully jacketed water system. The seller does not state the condition of the engine, only that it is non-running. Provided it isn't seized, with a little bit of work it looks like this flathead could run again!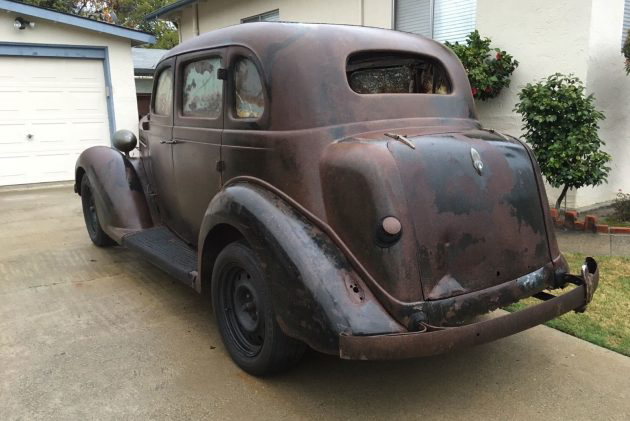 I often wish that cars could tell stories, because this one sure looks like it has had a rough life! Nonetheless, this car will make a super cool project for someone and rusty floorpans (and then some) aside, with enough time and determination this could be a good project. I see a lot of potential in this old Plymouth, but I sure wouldn't be willing to take it on. What do you see, parts or project?