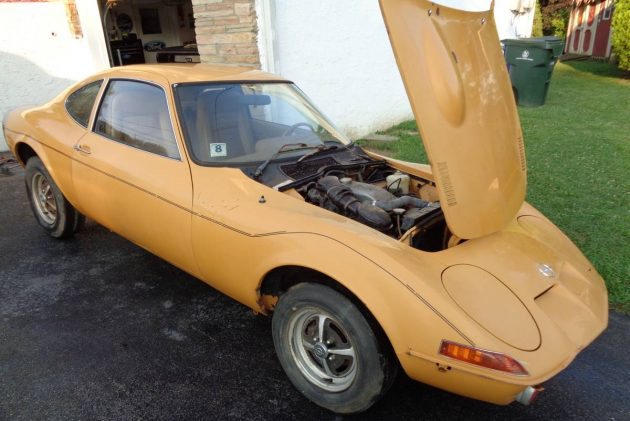 One day in 1972, my grandfather left home in a Rambler convertible that my grandmother hated, and returned home in a butterscotch-colored Opel GT. He wrapped a red ribbon around the car, tied it in a bow on the roof, and presented it to my grandmother. She drove that car for a decade, my mom and her sisters learning to drive stick in it along the way, and to this day she still remembers that Opel as one of the cars she most loved to drive. You might see this '73 Opel GT that's been sitting unfinished since some bodywork was started in 1982 and hear a voice in your head telling you, "never take on someone else's project;" all I can see when I look at it is it looking new once again, sitting on a driveway with a red ribbon tied around it, ready to make a new owner happy. Thanks as always to the intrepid Bill Walters, who sent this GT our way; it's on craigslist in the Philadelphia metro region with a $2,600 asking price.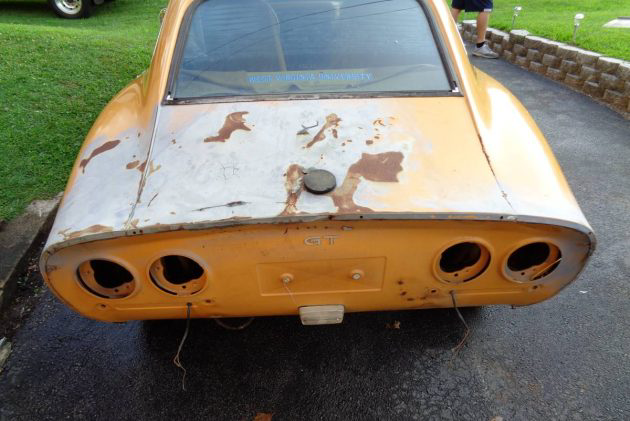 In the here and now, though, this is a project car. The unfinished work centers on the rear end; all of the bits and pieces that have been taken off are said to be present and accounted for, and the owner claims the car was running two years ago, but there's clearly a fair bit of work yet to be done.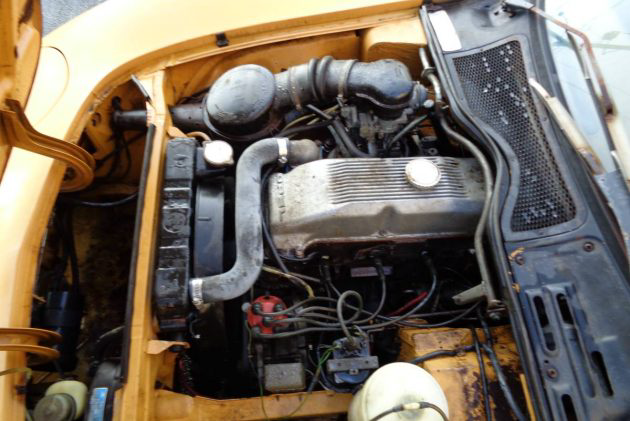 Under the hood, the 1.9-liter inline four looks complete and pretty unmolested. Earlier model years of the GT were also available with a 1.1-liter engine, which looks tiny, even in this small compartment. The 1.9 pumps out 90 horsepower, which moves this small, light car pretty well, although unfortunately in this case it's mated to a three-speed slushbox. I'm also a bit concerned by what looks like a nasty hole in the firewall in the lower right-hand corner of this photo.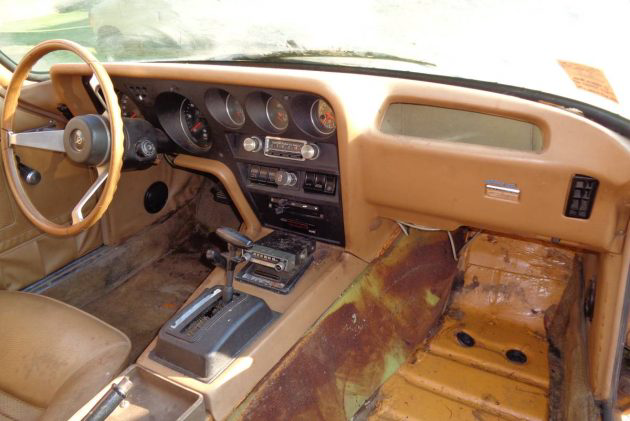 If you can get past another gaping hole, in the footwell where a third pedal is supposed to be, the rest of the interior looks like a decent starting point. Most significantly, the dash appears to be free of cracks, which is unbelievably rare for a GT. The passenger seat is not missing, but several photos show it removed, giving a helpful look at the floors, which look solid, if not exactly pretty. What do you think—could you see yourself giving this Opel the care it needs to get it red-ribbon worthy?