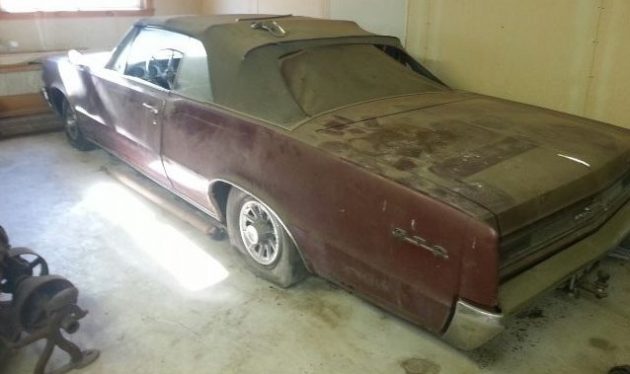 This GTO seems to be a great candidate for restoration but the deal seems questionable. It's is offered on eBay in Saint Johnsville, New York. This convertible was purchased by the seller's uncle and is completely original. The purchase includes documentation including the "Ident-o-plate". However, there is no proof offered that this is a numbers matching car. What you must also purchase with your GTO is the full "restored to a #1 or concours" restoration by an unknown shop. The seller does not even reveal the name of his shop. Bidding is already over $25,000 with reserve not yet met.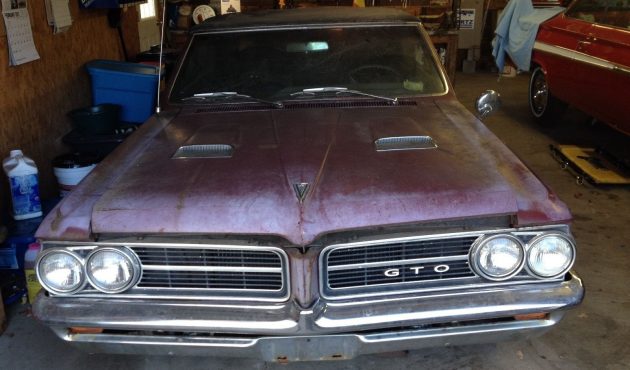 This is the only other picture of the car included. Selling a car this way is a great opportunity for the seller but a huge gamble for the buyer. The buyer can make payments in stages but what happens if the shop goes out of business or never finishes the restoration? The restoration could drag on for years. The Chevy parked next to the GTO is a nice tease and could provide an idea of the quality of restoration being offered, whether the work is good or bad.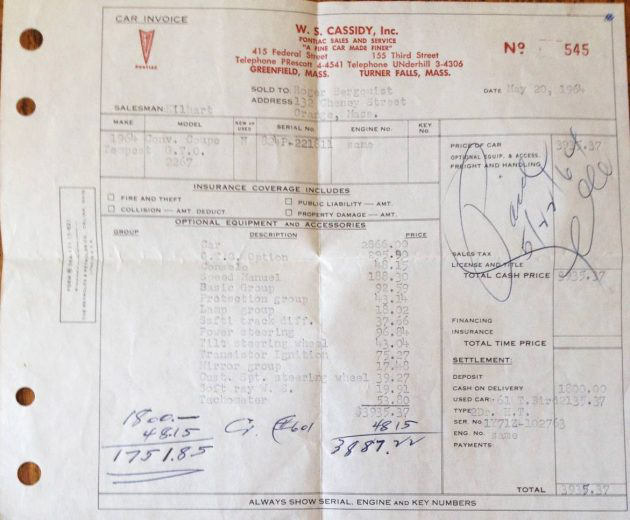 Basically, it comes down to being forced to buy the restoration work if you want the car so the buyer should inspect not only the car but other restorations the seller has done. The seller does not reveal the name of the shop, so the buyer can't even check their reputation. Is the shop really capable of performing #1 concours restoration? Have they ever done one? I think perhaps the best thing to do in this case is to click the "back to search results" button and move on.