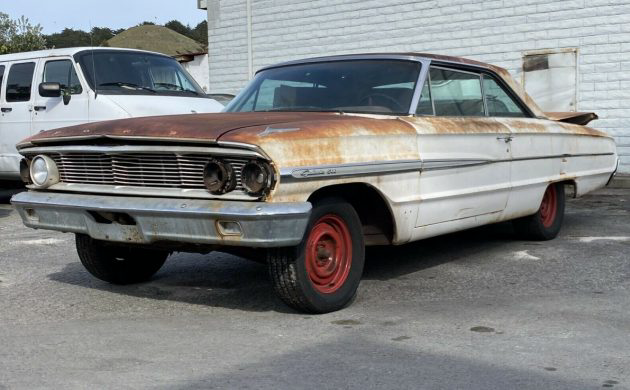 Ford enthusiasts tend to get excited when they run across a 1964-67 full-size car with the R-code designation. That's because the R meant a racing 427 cubic inch V8 capable of 425 horsepower. Before you get too excited here, while this is an R-code car, the heart of it is long gone – the motor and 4-speed transmission. It has some rust to be tackled along with sourcing a drivetrain, but the seller says it's otherwise largely complete. Located in Pacifica, California, this 500 is available here on eBay for $18,500 if you "buy it now" or you can submit an offer. My thanks to Larry D for uncovering this rare car for us!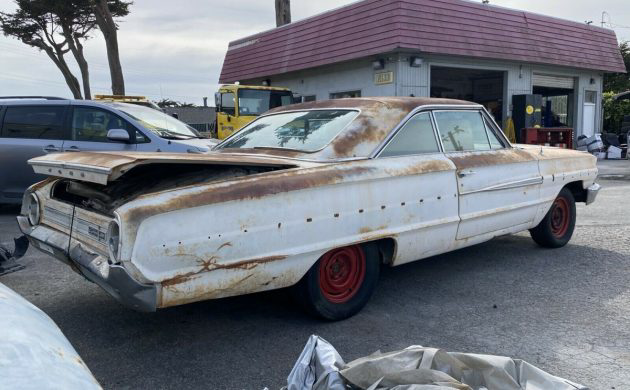 Between 1964-67, Ford bult 8,652 of the R-code cars, usually a Galaxie 500 but not always. In 1964 alone, the number is estimated to be 3,104, according to the 427 Galaxie Registry that has only found 5-6 percent of these cars (is the seller's one of them?). Besides huge horsepower numbers, the 427 was good for 480 lb.-ft of torque and mated to a factory 4-speed Toploader manual transmission with a 3.50 ratio Ford 9-inch rear end. Other features include heavy-duty brakes, an aluminum dual-quad intake manifold, high-performance exhaust manifold, and dual-point distributor. That's how they came new. Much of that is likely missing on the seller's car.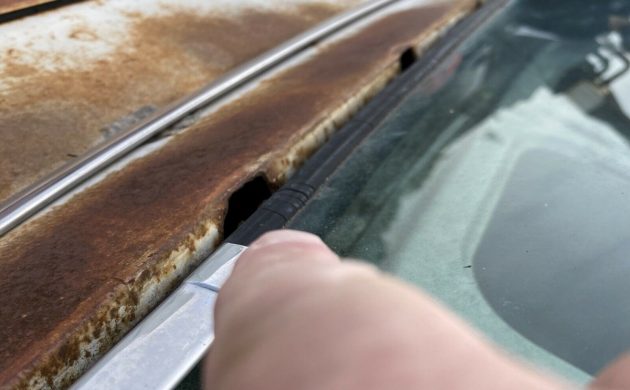 The seller has owned this car for about four years and doesn't mention what, if anything, has been done to the 500 during that time. We're told it's currently stored indoors on a lift but given the surface rust on the automobile, it's no doubt spent a lot of time outdoors, too. It's wearing its original Wimbledon White paint with a contrasting red interior. If you're not up to doing any sheet metal work, then this would be a car to pass on. There are several holes and dents throughout the car that must be addressed. Its exterior trim pieces have survived and will go with the car along with a set of roller wheels and tires as the seller is keeping those in the photos.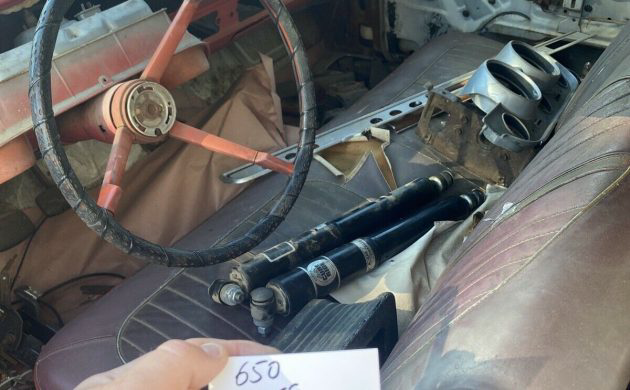 Interior-wise, it too will need a lot of work. The seller says a prior owner pulled them dashboard out and then bolted it back in which tells me that the seller mentions this because the work was not done well. Despite it having no motor or tranny, the clutch pedals remain, and the seller will include a correct 427 Z bar. These cars had bigger brake drums than other Galaxies and the seller says the R-code brake lines are there and routed correctly.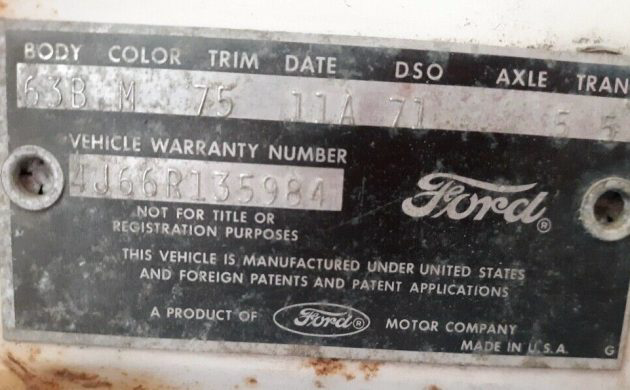 If you have any questions about these R-code Fords, the seller appears to be something of an expert. He says he owns a couple of them besides this one. Once the deal is done, he'll be happy to store the car for three weeks in case you must make a cross-country trek to retrieve it. Despite their rarity today, online prices seem to be all over the board, but as high as six-figures for what could be the nicest one left. Whoever buys this car is going to need deep pockets to not only to restore what's there but to also source the correct drivetrain.