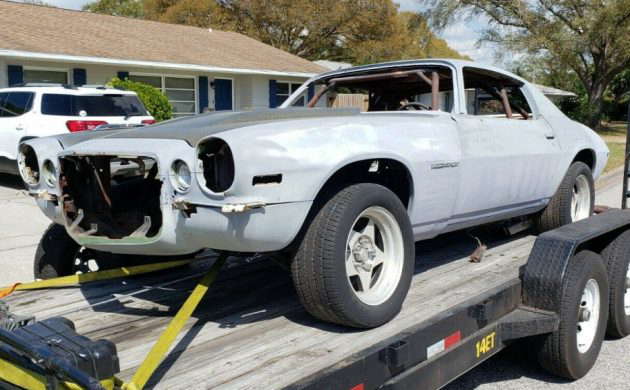 According to the seller, this 1970 Chevrolet Camaro was destined to be a race car but was never finished by the previous owner. It is now for sale and can be found here on eBay with a requested opening bid just shy of $4,000 and a buy-it-now price of $5,500. Located in Bradenton, Florida, based on the photos, this car would probably be better served to be completed as a race car rather than as the subject of restoration. What class of racing would be best suited for this one? Check it out for yourself and thank you to Larry D. for the tip on this car.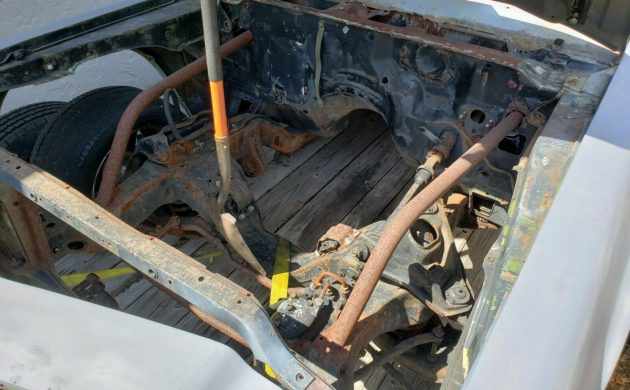 As you can see, the engine compartment is bare. There are a bunch of different options for this car if the new owner wants to race it. How about a small-block Chevrolet for some stock car racing? Or a blown big-block for drag racing? Maybe an LS swap for some auto-cross? What is your favorite kind of racing?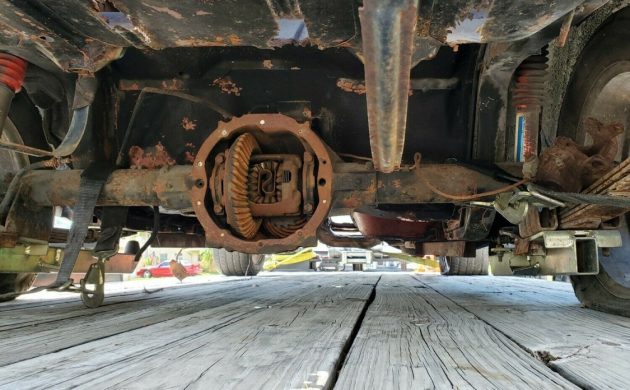 The differential cover is missing and you can see the rear gears have rusted. Overall, the undercarriage looks like it mainly just has surface rust. Hopefully, there are no structural issues with rust.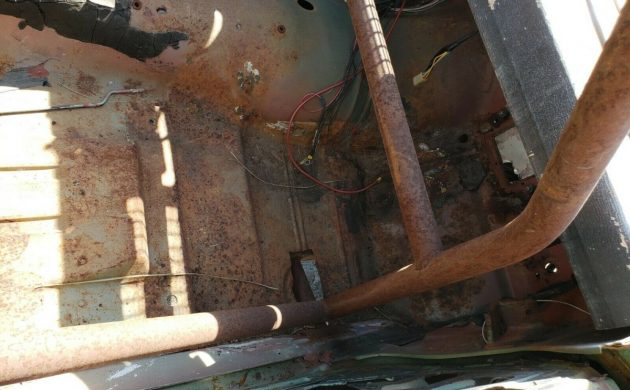 There aren't any overall interior photos in the ad, but you can see it has a roll cage. Obviously, the new owner will want to check the welds and rust level before they rely on the cage as it is. Overall, what do you think of this car?  Will, it ever see the race track or will it be restored back to a street machine?