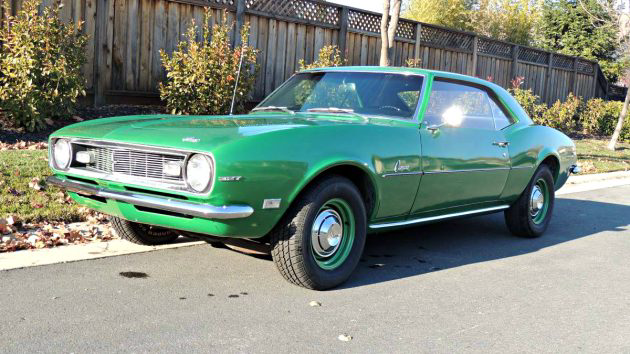 It is not all that often that you find such an original condition first generation Camaro. With only 42,300 miles, the owner of this Camaro purchased it from the original owner 7 years ago with the intent of modifying it. Thankfully he realized what a jewel he had and decided to maintain this cars originality, but left it parked in his garage sleeping. Although appearing perfect like a dream come true, there are few minor condition issues with this very green muscle car. It can be yours for $18,000 or trade for a 75-82 Toyota FJ40. Check it out here on craigslist out of Lincoln, California. Thanks to Pat L for the beautiful submission!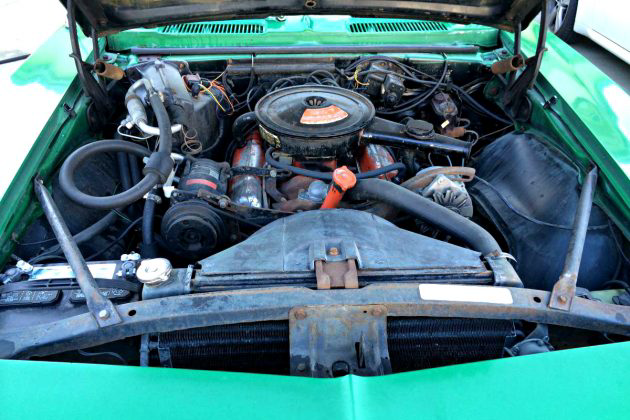 Beneath the green hood is a numbers matching 327 V8 backed by an automatic transmission. What luck that this beautiful original has air conditioning. The engine bay is a bit dingy, and has some very minor surface rust developing on the radiator cross member as well as on the cross member braces. Nothing major, but this low mileage car does show some age. The seller mentions that there are some immediate needs for this Camaro being the valves covers, and wheel cylinders. Since this car has roughly been parked for 7 years there may be some other needs to be tended to in order to make it a safe driver.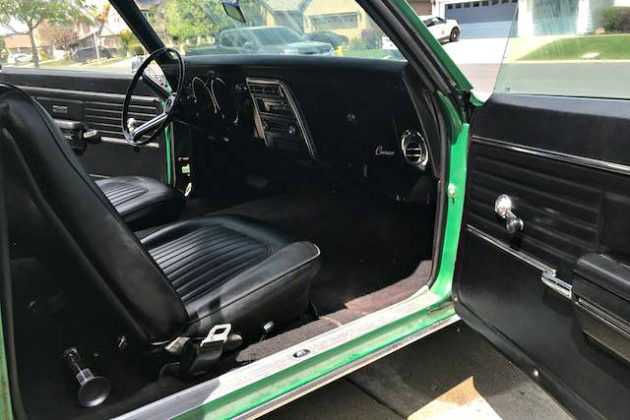 Although I will say the interior is like a dream come true, appearing like new. The only thing that may be questionable is the interior carpet, as it appears slightly faded. Difficult to distinguish from the photos. The bucket seats are in grand condition and even the seat belt buckles are clean without sun fade or minor surface rust on the chrome catches. With no other obvious flaws, the next owner will be riding in style for sure.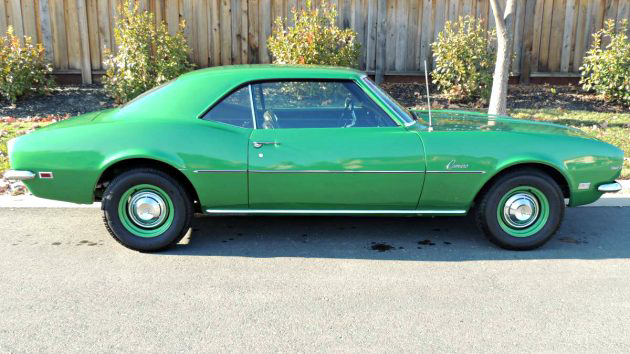 Bright green like an Irishman's luck, this Chevrolet is absolutely stunning. The paint has a lovely shine, and does not suffer from surface rust, or mismatched paint. Although there is no surface rust on the exterior, there is some rust to be pointed out on this machine. Some patch work has been executed on the rear quarters, and there is also some surface rust on the interior side of the doors. The seller confirms that the floors and trunk are solid, and the rust mentioned is the only concern. The patching around the rear wheel wells is not apparent from the photos, but the door rust is visible only with the doors open. There also appears to be a minor ding in the driver side door above the body trim, and some license plate screw wear on the front valence. Beyond these concerns this looks like a beautiful and promising Rally Green Camaro. Would you front the "green" for this First gen survivor?