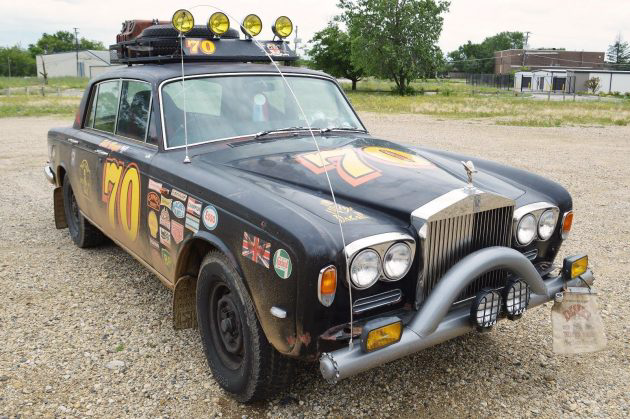 What has four-wheels, a roof rack, and starts with 'R'? Rally Rolls. I can only imagine some poor fellow in the back seat yelling "Pardon me, would you have any Grey Poupon?" at the top of his lungs as this 1970 Rolls-Royce Silver Shadow screams across the desert. Cannonball Run anyone? This car is unbelievably cool! This Rolls-Royce has been done up to look like a 1970s Paris-Dakar rally car, and although I wasn't there, I would imagine this would fit right in. Before anyone loses their temper, this car is being offered by Park-Ward Motors in Illinois, self-proclaimed and well-known Rolls-Royce experts. This rally Rolls can be found here on eBay with an asking price of $23,500.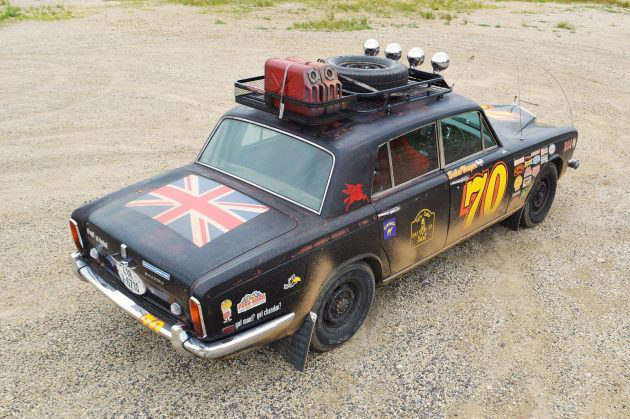 There's a reason this car is the way it is, and I'm not even a little bit mad about it! Having worked in a repair shop that primarily specialized in Rolls-Royce/Bentley, I can vouch that although they are beautiful cars, '70s Silver Shadows are not particularly valuable nor hard to come by as Rolls-Royces go. The shop/dealer selling this one of a kind product states that "This is a right hand drive, UK spec, Silver Shadow that came to us in the usual neglected state of some Silver Shadows we see," and that the shop built this as a bit of a "tongue in cheek" creation. I know several Rolls-Royce enthusiasts that would love this car!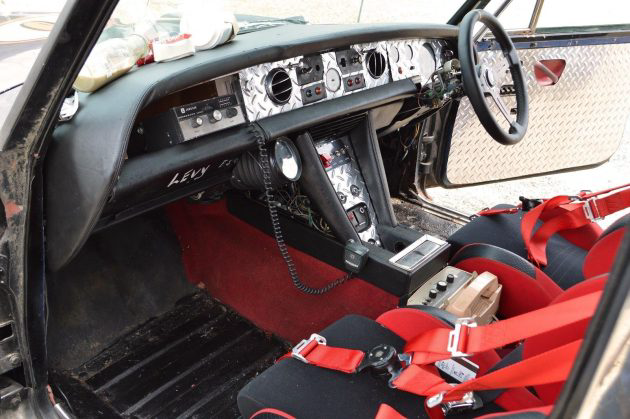 The interior is largely non-original but has been outfitted with period-look racing paraphernalia. From the ad, "This includes 4 point harness front seats, a plethora of driving and spot lights, roof rack, jerry cans, "roo" bar at front, right down to an "outback" hessian desert water bag. If you want a rear seat, let us know as we can easily supply." Although the diamond-plate is a cool look, I probably would've gone with something a little more understated. They've even supplied dash trash for that extra touch! The more I look at it, the more I love it. There's just something about cars being used for the exact opposite of their intended purpose that intrigues me.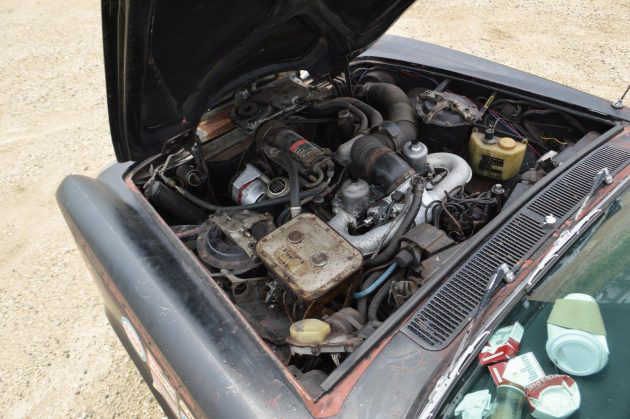 This Silver Shadow is equipped with the "UK spec hi-compression engine" meaning it has more horsepower than a US version. Reportedly, with a considerable amount of "unnecessary" attributes removed, this car is quite quick. They've even included a video link of this car doing a sweet burnout! With all of these cool vintage stickers, brush guard, jerry cans, and a 5″lift this Rolls is ready to rock! For roughly the cost of a nice quality driver Silver Shadow, you could have this awesome off-road Rolls-Royce with painted on permanent mud! Would you rock it?