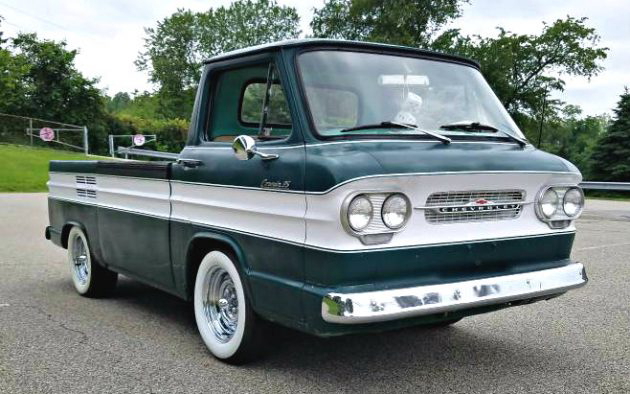 Although uncommon, and rather rare, Rampside pickup trucks offer unique looks, and a surprisingly useful Rampside bed. Described as a survivor, this '62 Corvair has a great appearance, and is ready to drive. The "oh so cool" 1960's paint is in fair shape, and really adds that much more flavor to this classic pickup. This neat truck can be yours for $9,800. Find it here on craigslist out of Columbus, Ohio.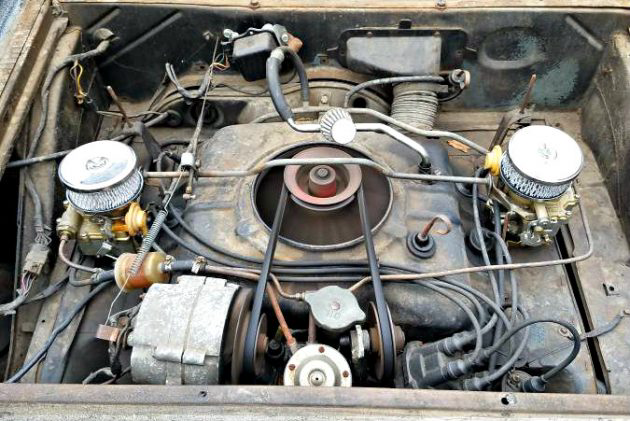 This survivor grade classic is in good health and ready to drive. The engine compartment is in nice condition considering water and dirt can easily build up within. This is a flat 6 engine mated to a "rare" automatic transmission. I am not exactly in love with the automatic, but considering it is "trouble free" I could learn to live with it.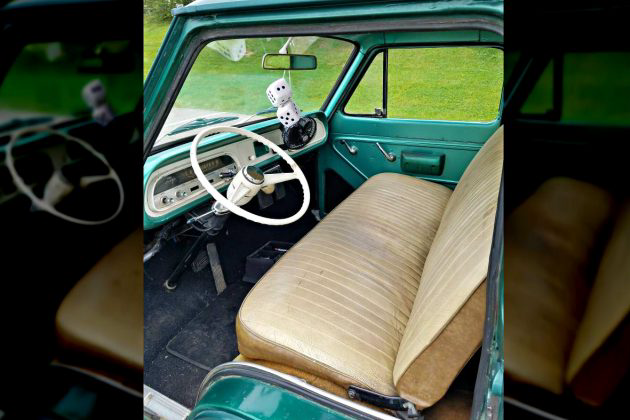 Inside you are welcomed by a very tidy interior that reflects little to no wear or aging. The door sills door jamb sections are in nice shape with no evidence of rust. Appearing comfortably broken in, the bench seat is in nice condition with only minor signs of wear. The paint in the cab is in excellent shape and there is really little to see in the way of flaws or damage. Someone has mounted a modern style fan to the dash, but hopefully it is attached in such a way that it could be easily removed. Overall this interior needs nothing other than a good vacuuming, and a new driver.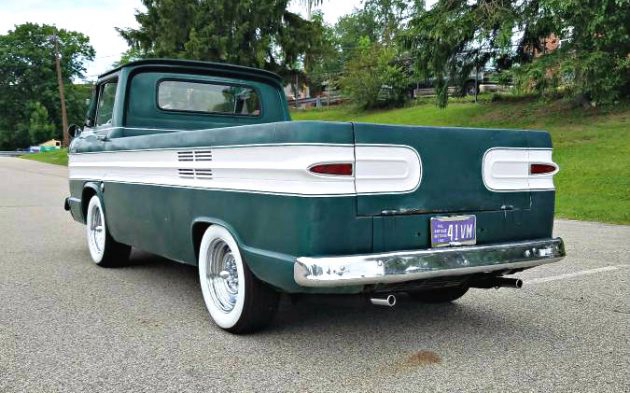 The paint really makes this Corvair that much cooler based on its color and styling. Although the paint is a little tired, it would appear that majority of the paint is present with a few possible touch ups. Rust thankfully appears to be a non-issue for this truck as these Rampsides can all too often be riddled with rot. The only rust that can be easily seen is in the bottom of the tail gate, which appears to be a minor concern. A set of chrome wheels and exhaust tips add a bit of flair to this great looking classic really playing on the 1960's looks. With a solid appearance and ready to drive where ever you please, would you pick up this Rampside classic?