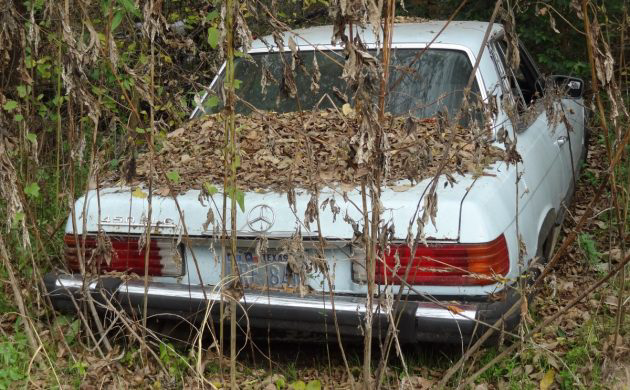 If you have access to the various club websites for marques like Mercedes-Benz or Jaguar, you get access to members-only classifieds that often have some hidden gems that the rest of the world can't see. This 1979 Mercedes-Benz is a rare hardtop model, otherwise known as a 450SLC, with an internal chassis code of C107. They're not necessarily the most desirable two-seater Mercedes ever made, but finding a hardtop body doesn't happen every day. The seller calls this one listed here on the Mercedes-Benz Club of America website as a two-owner car with the familiar designation of having "ran when parked" to entice a thirsty Benz fanatic into sending $2,000 hard-earned bills to Texas.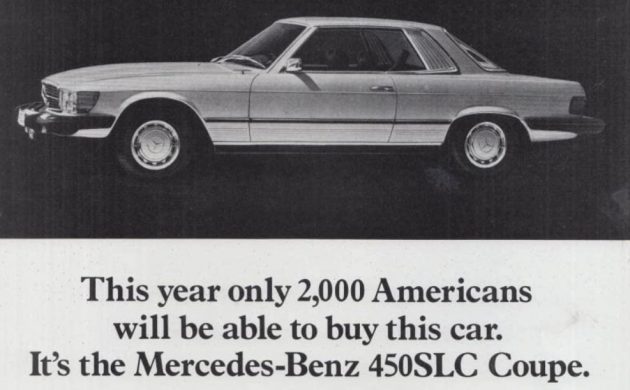 Now, the seller only includes the one photo of the Mercedes with its nose parked in the weeds – not exactly helpful. But it's also dirt cheap and the seller is probably figuring someone hungry enough for a project will offer $1,500, which is a fair offer for one of these provided it's not completely rusty. Being that it's in Texas, there's a good chance that, despite its unfortunate parking space, it's still pretty solid. As this advertisement from 1974 points out, the company didn't produce very many hardtop coupes, so it certainly seems rare enough to warrant saving. But this was also the point in time when R107s and C107s began to suffer from overly-aggressive emissions and safety requirements, negatively impacting both its looks and performance.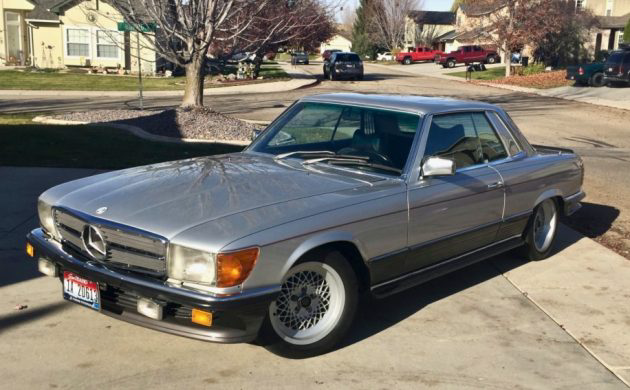 That being said, you can still make these coupes look quite tasty. As this example shows us, swapping on the European-market chrome bumpers, headlights, and rear spoiler enhance the looks significantly, as does lowering it over a set of period mesh wheels from the likes of BBS or Rial. This exact car almost made me snatch up a later model C107 abandoned at a junkyard in Connecticut, but it popped up at a time when I couldn't stomach the thought of another junkyard rescue. This one in Texas is likely even more of an undertaking, but the big question is: is it worth saving?  Thanks to Barn Finds reader Ace10 for the find.