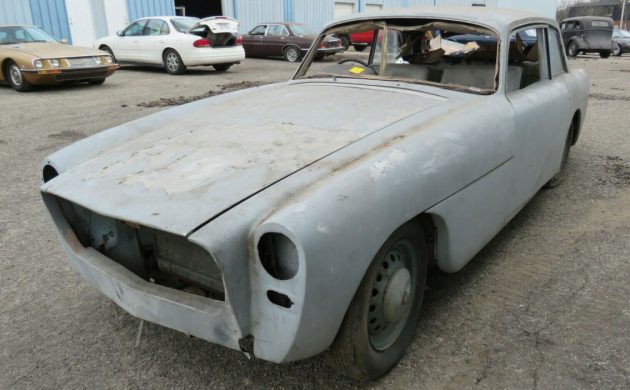 We sometimes see cars sell one place, and they are immediately posted somewhere else, asking much more. Not so in this case! This Bristol is up for sale again, this time here on eBay in Yellow Springs, Ohio. Let's see what's changed since last we saw it, and let's thank reader Larry W for bringing it to our attention!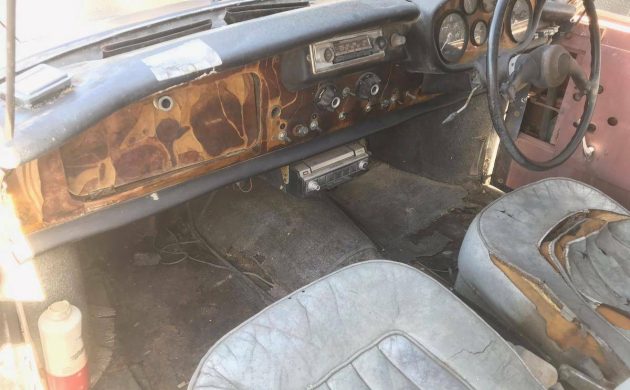 Bristol Cars traces its roots all the way back to 1875, when Bristol Tramways was formed to provide Bristol, England with a public transport system.  Around 1947, the first Bristol car rolled off the line, and to date, Bristol has made a total of only about 3000 production cars in its entire history. Some of them were sold new in America, but the majority of them have only ever seen European roads. Bristol Cars itself has been mostly dormant since the last Fighter rolled off the line in 2011. They did make a new vehicle for the 70th anniversary in 2016, the "Bullet", of which 70 were to be built, and there's talk of some sort of hybrid, but that's a whole other can of beans.  Their current headquarters is a small storefront on the High Street in Kensington section of London, England, and they allegedly will do restorations on customer vehicles.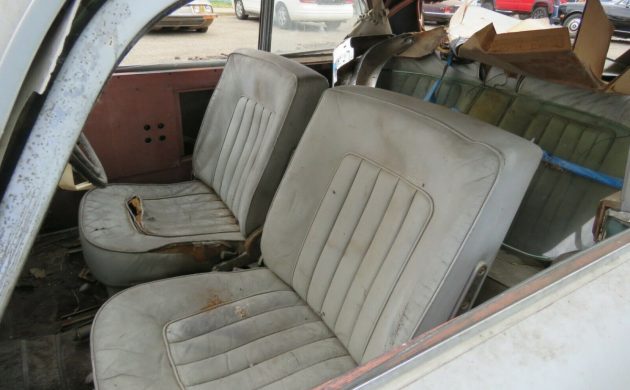 Specific to the car here: All of the 409s were powered by Chrysler engines and transmissions, under aluminum bodies, over steel frames, and they have lift-up access panels in the lower section of the front fenders, which hold the spare wheel, battery, and some other functional bits. With all that, they also have some then-new safety enhancements akin to Mercedes-Benz of the day, like crumple zones, aerodynamic styling, and four-wheel disc brakes, to name only a few. This particular car is apparently one of only 74 ever made, so that makes a difference.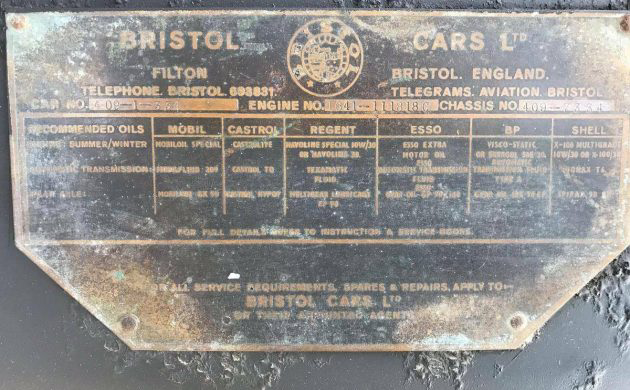 We can see a car that looks to be in primer, but not much else appears to have changed in the last 8 months or so. We're told that the current owner began preparations for bodywork, but doesn't say why they stopped. We're not given much in the way of new pictures, but they did include the pictures of the interior and body tag, and the newer pictures match up with the condition of the seats in the previous owner's listing. It's still a big project, no two ways about that!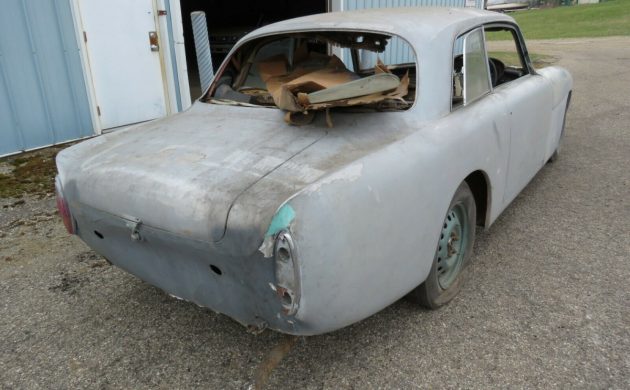 The current price is at $10,000 U.S., with no bids, and if I recall correctly, that's quite a bit less than the last time. I researched and wrote to you about this same car the last time, and my words from that one seem to fit well enough: "…this very rare piece of Automotive history seems quite fixable and probably worth every penny of its asking price."
That's my opinion, what's yours? Let us know in the comments!