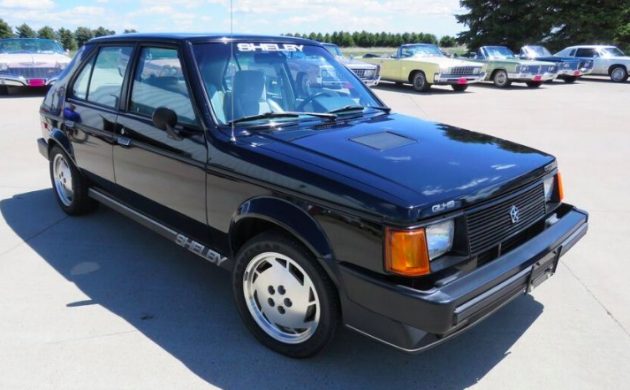 It's rare that a car checks these three boxes: affordable; blessed by Caroll Shelby; an 80s hot hatch; and legitimately quick. That's what we have, however, with this super clean 1986 Shelby Omni GLH-S which comes up for auction in July. The GLH-S was the hotted-up version of already hot car, and was actually branded a Shelby product that was sold at Dodge dealerships, rather than just an Omni GLH. They are fiercely quick, only 500 were made, and this one is claimed to have under 7,000 original miles! Find it here on the Vanderbrink Auctions website where it's already attracted bids to over $10,000.
The icons of the 80s are storming the collector car market at the moment, from mint condition Volkswagen GTIs to well-preserved Ford Mustang SVOs. The Shelby-ized Mopar products are right up there, but there's a thin line between being interesting and being valuable when it comes to these turbocharged econoboxes. The Chargers that were breathed on by Shelby's skunkworks are readily available (relatively speaking) and don't command much of the used car market. The same could be said for more garden-variety Omni GLHs in average condition.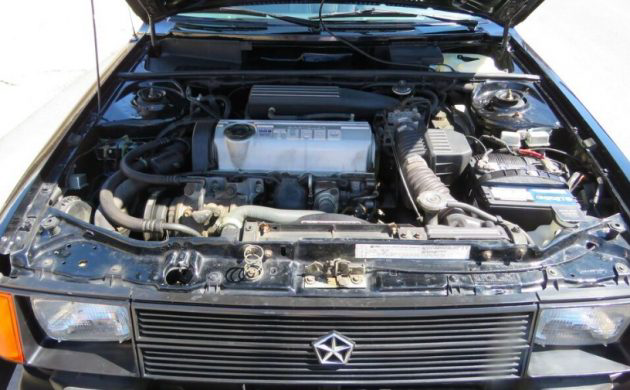 The GLH-S derivatives of both cars, however, have always been collectable. The Charger also benefitted from having an extra letter sewn onto its name, and in the case of both the liftback and the hatchback, the addition performance tuning really did thrust these models into a threshold of performance cars that cost significantly more money. The Omni GLH-S could click off a run to 60 of just 6.5 seconds and eclipse the quarter mile in under 15. For something that otherwise looks just like one of the cheapest cars in Dodge's lineup at the time, that is very respectable performance.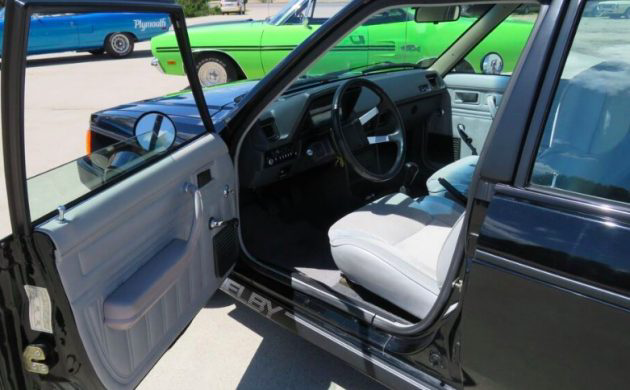 What's truly mind-blowing is that flat-out, it could actually knock on the door of 140 m.p.h., which seems mildly terrifying to do in a car that would like rattle to pieces an any sustained speed in the triple digits. The GLH-S came with Shelby graphics that typically have faded away on most examples, but this one having the low mileage that it does, the graphics appear to be in mint condition. Door panels look tidy and the same goes for the thickly-bolstered bucket seats, and overall, there's little reason to question the low mileage claim. As they say, find a better one – and buy it. Thanks to Barn Finds reader PRA4SNW for the find.