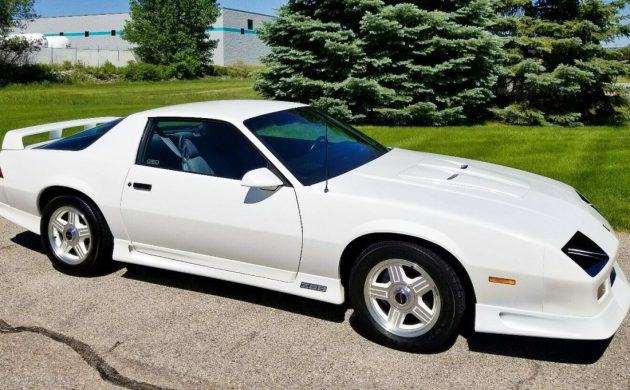 Here's something I'd like to see manufacturers bring back to showrooms: factory race cars built in limited quantities. This is a rare 1LE edition of the Chevrolet Camaro, effectively offering track day assassins a turn-key racer that made serious improvements to the chassis and braking departments. Sure, any muscle car can be tuned for more power, but to get truly scientific you have start shaving pounds and making tweaks where not everyone can see them. This 1991 Camaro Z28 is one of a small batch of cars ordered with the 1LE package, and with just over 37,000 miles on the clock, it's safe to say it hasn't seen much use, on the track or otherwise. Find it here on eBay with bids to $21,000 and no reserve.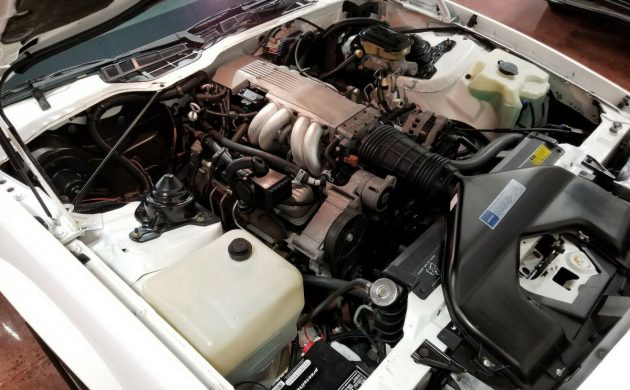 This 1LE is noted as being one of 478 built in 1991, placing it in rare company as one of the more elusive editions of that year's Camaro. Like other manufacturers that built cars for road racing and the SCCA crowd, the emphasis here was not on increasing sheer horsepower; no, the improvements went much deeper than that. As the seller notes, the 1LE package got you four-wheel disc brakes with special heavy-duty front disc brake package (12-inch full-size rotors and Corvette calipers), an aluminum driveshaft, performance exhaust with dual converters, special shocks, stiffer springs and struts, thicker anti-roll bars, engine oil cooler, and a baffled fuel tank. These parts were the sort of things you'd add anyway if you were to convert your Camaro to a track day special.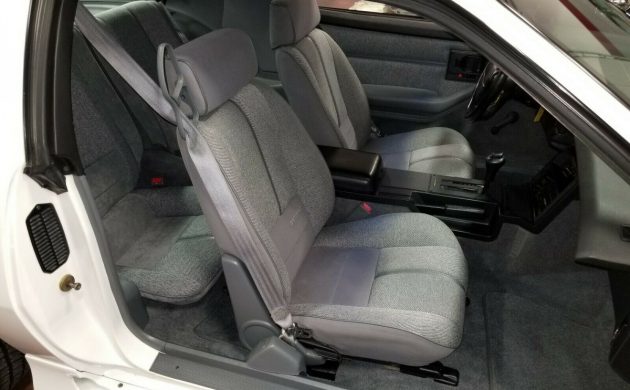 This also meant it was a fairly bare-bones car on the luxuries side, with no air conditioning available and an otherwise spartan cabin. Leather certainly wasn't in the cards, so the 1LE is not a car worth looking at if you prefer your Camaros to have all the comforts of home in addition to respectable out-of-the-box performance. This particular car was a no sale earlier this year on Bring A Trailer, with the reserve unmet at $23,000. The jury is out as to whether third-generation Camaros have appreciated to this level, but a 1LE is certainly as worthy of a specimen for future appreciation as any other model. Still, not everyone will love the gray cloth cabin and A/C delete, and track day fiends may be looking for a manual gearbox over the automatic seen here.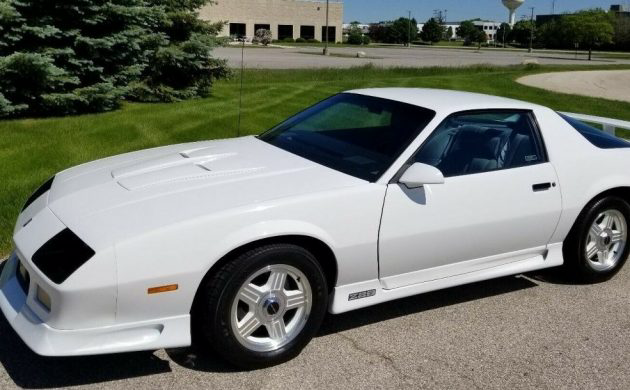 Still, it's a well-preserved Z28 with the added bonus of the rare 1LE package, if you want to look at it another way. I suspect the seller is hoping to see $25,000 out of this car, and with just two bids taking us up to $21K, perhaps there's a chance he'll see it. The Camaro originally resided in Nevada and is said to be rust free underneath, and the only deviation from factory condition is a Dynomax stainless steel muffler. The 1LE with a manual transmission is the one to have, in my opinion, but I'm sure there's more than one third-gen collector who would like to add this rare model to their collection. Would you pay $25K for it?