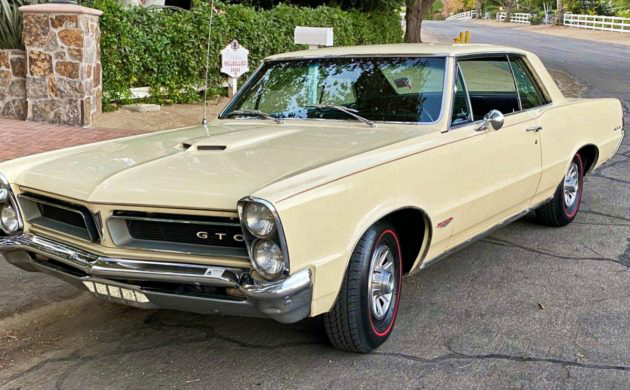 The seller tells us that this GTO is rare due to its air conditioning option. I don't know if an A/C equipped 1965 Pontiac GTO is rare or not. I do know it was an expensive option at 13.5% of the base price of a LeMans two-door hardtop, the model on which the GTO was based. And come to think of it, I can't recall encountering one in the past so let's take a look at this very sharp example. Located in Woodland Hills, California, it is available here on eBay for a starting bid of $25,000. Thanks to Patrick S for this beauty of a tip!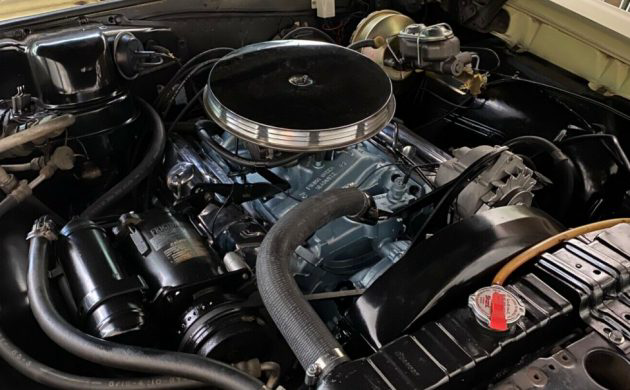 In the GTO's second year, raw performance was still the game. Hot-rodders didn't want power steering, power brakes, A/C, or error of errors, a two-speed automatic transmission. The standard 335 HP engine was OK, three-deuces, and 360 HP, a whole lot better. This 104K mile example is still sporting its original 335 HP standard, 389 CI V8 engine, backed up by a four-speed manual, Hurst-shifted, transmission. It has had a power disc brake conversion and is accompanied by power steering. Sure enough, the Frigidaire A-6 A/C compressor is right in place. It appears as original but they are still being made and can be dressed to look like an original. They're fantastic compressors but even they give it up at some point. The seller claims, "Engine pulled, resealed and painted to factory specs in 2020." What does that mean, the resealing part? I get painting it but at 100K+ miles, I'm going to want to do more than "reseal" an engine if I've gone to the trouble of removing it. Alright, the A/C does work so at least the rarity is doing its job. The seller adds, "Runs very well."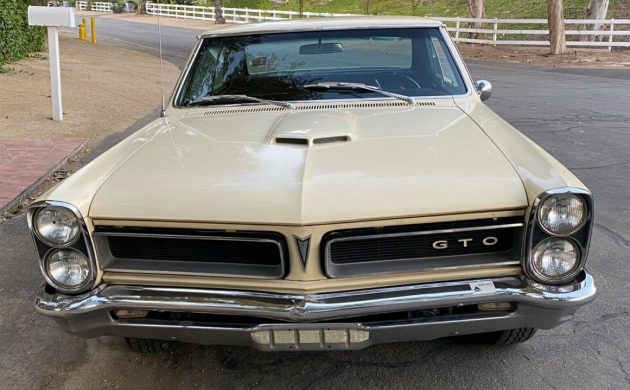 This goat looks fantastic, I adore the '68 and '69 versions but this '65 is my all-time favorite. And this example is about as straight and clean as they come. The seller's not giving up anything regarding the overall condition other than it is matching number vehicle with original spec red-line tires. A repaint? probably. Any prior body damage or rust? Can't tell, if there was it has been repaired perfectly. This GTO still has its original wheel covers, no day two hooning going on here. Chrome and glass? perfect. What's not to like, this car needs nuffin'!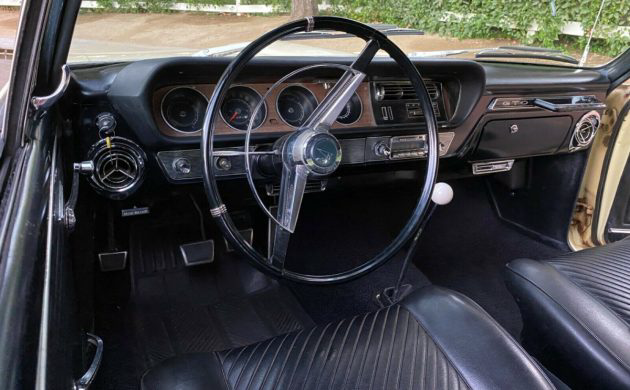 Pontiacs, as expected, always had a step up in the department of the interior over a corresponding Chevy and this GTO is no different. The black morrokide vinyl upholstery shows as new. So does the carpet, and knowing how black nylon loop carpet fades, it probably is new, or at least recent. The instrument panel's wood inlay looks to be in good nick too – I have encountered these in the past with a slight warp. Again, there is no written description of the interior but a picture is worth a thousand words. The original $136.65 AM/FM radio is still on the job.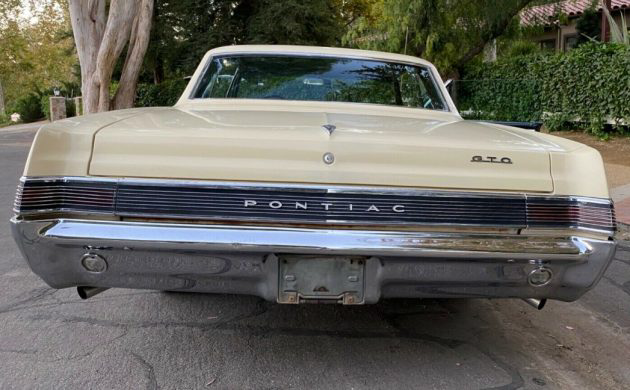 There is a window sticker that accompanies this Pontiac and it's always a surprise to see where certain options priced out. The base price of the LeMans? $2,556; GTO package? $295 (deal); Radio? $136 (ouch); A/C? $345 (double ouch), just about $4K before "T" cubed (tax, tags, title). Sure, cheap today but we're talking 55 years ago. No, this one is not completely original but it is one of the nicest I've seen in a very long time. Here is a link to this GTO in operational mode. (Sounds like the clutch pedal linkage needs some lube.)  Five days to go with the auction and no bids so far, want to hazard a guess on the sale price?