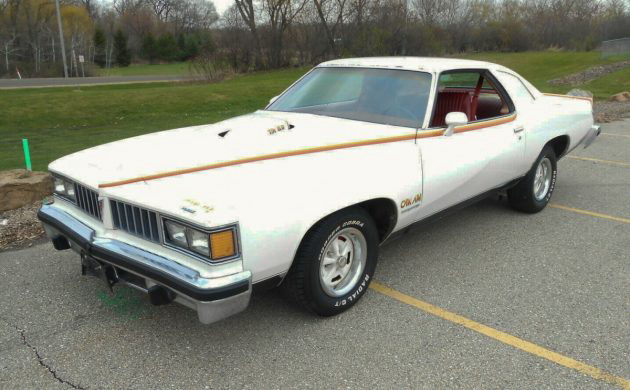 One of my favorite terminologies to describe cars from the 70s is "sticker package", given the frequency with which graphics kits played a larger role in moving metal off of dealer lots. However, I can at least appreciate the Pontiac LeMans Can-Am edition for the uniqueness of the package and the decent array of performance upgrades Pontiac included in addition to the loud-and-proud graphics kit. Plus, commemorating Can-Am racing is never a bad thing. This example here on eBay is a two-owner car with under 40,000 on the odometer, but likely closer to 135,000 in real life.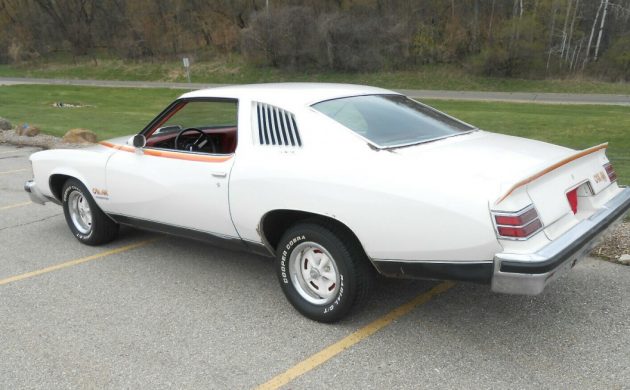 The Can-Am package included a 200 b.h.p. W72 engine, a 400-cu-in V-8 affectionately referred to as T/A 6.6 on the pronounced hood scoop. Other tweaks included the integrated rear spoiler and rally-style wheels painted to match the white paint job. The list of enhancements didn't stop there, as Pontiac also included a "Radial Tuned" suspension, power front disc brakes, 3.23:1 axle ratio, and the "Grand Prix" instrument panel, along with a few other cosmetic add-ons. The shaker hood scoop was added by an aftermarket company, and while it indeed shook, it didn't gulp down cold air, making it more of an appearance upgrade than anything else.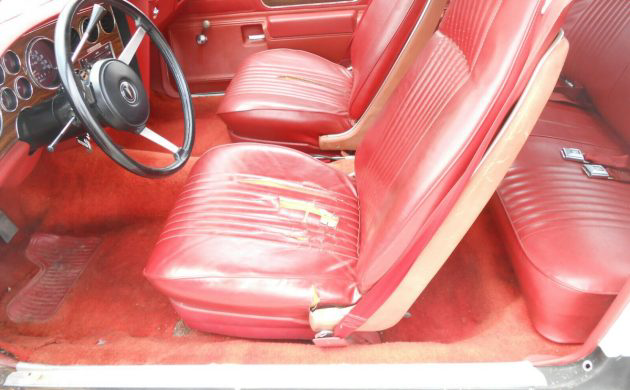 The aftermarket vendor also applied the custom stripe kit and decals. The interior of this example isn't perfect, but it's at least complete. Both driver and passenger seats will need to be redone if you're seeking perfection, but the rest of the cabin looks OK. Even with the damage to the seats, the interior is free from major stains or alterations, but the seller claims the carpet is tired. From the initial outside pictures, I didn't believe this car had seen over 130,000 miles, but the interior tells a different story. It's not bad, but it does show that the Pontiac has not been kept as a time-capsule grade example like so many other Can Ams.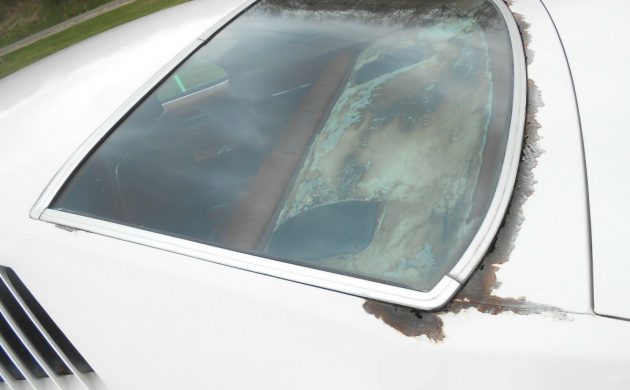 This is especially true when you see the rust that has blossomed underneath the back window. The seller acknowledges that the Can-Am will need some work, and there's additional rust repair needed along with the front window and in the engine bay. Rust repair will definitely be a requirement for the next owner to sort out, and it looks like the parcel shelf under the rear glass is in need of replacement. Overall, the Can-Am edition is an interesting outlier due to being produced in limited quantities and for celebrating a racing series with next to no visibility today, aside from motorsports historians. The seller claims that he has priced this one cheaply for a quick sale, but is the $10,999 Buy-It-Now a fair shake?
Have something to sell? List it here on Barn Finds!