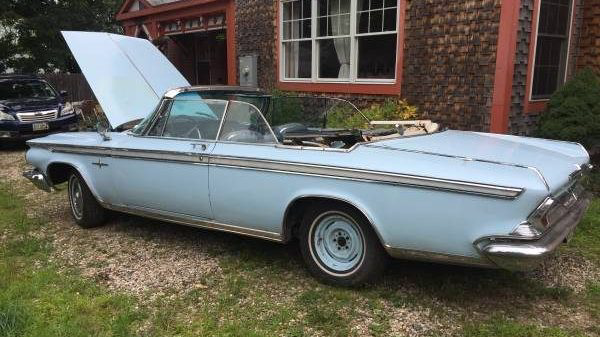 It's blue, it's a Chrysler, and it's a convertible. These are all things that get me excited! Although this Chrysler is a little older than the MoPar products I typically involve myself with, this is a beautiful car. Although a full set of wheel covers would be an upgrade, this car looks like it is in pretty solid overall condition. This could be quite the purchase for someone and many thanks to Peter R. for sending this in. It can be yours for a modest $3,100! Find it here on Craigslist in Connecticut.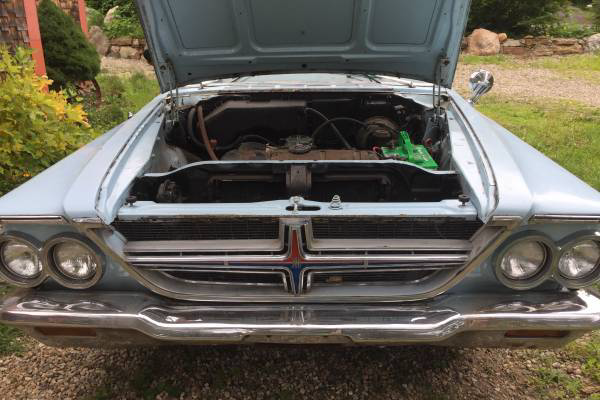 Although this is not the best view of it, under the hood is a "nice running 383 engine." Lack of photographs make it difficult for me to determine what the engine might actually be, but I have no reason to doubt the seller. The seller states this car has 50,000 miles on it, so it seems likely that the engine would run. This 300 is also equipped with a pushbutton transmission, which is certainly a polarizing device (you either love it or you hate it!). Having driven a 1962 Chrysler Newport with a pushbutton transmission, I think they are kind of fun to use, but others may disagree.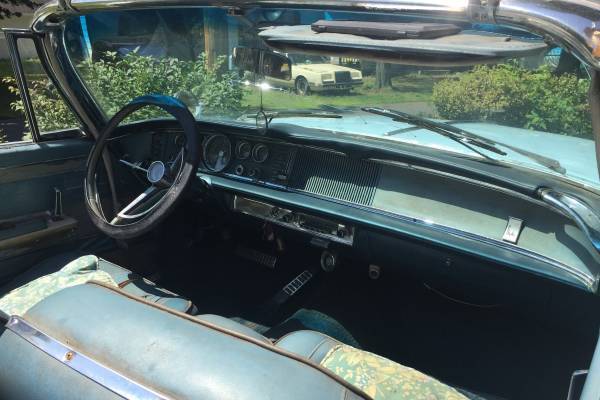 The ad mentions that this car will need a new top and new interior, both typical symptoms of unrestored vintage convertibles. Although the rest of the car looks pretty nice, and the floral throw pillows are a nice touch, I would have at least the front seats recovered before enjoying this car too much. From what can be seen peeking out on the drivers side, these seats are in rough shape, likely from years of use coupled with exposure to the sun. The steering wheel is also probably quite rough underneath the cover, and the windshield is cracked which could prove difficult to replace on a car like this.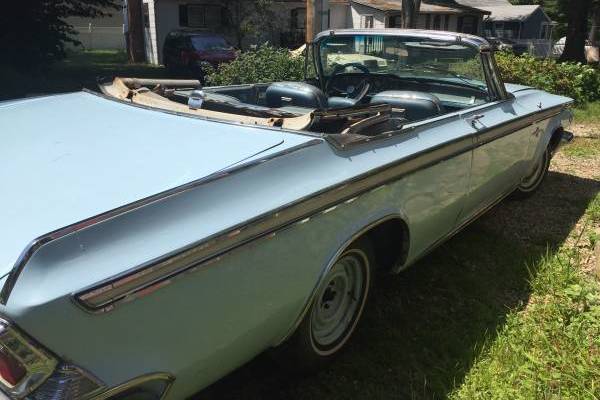 The body looks straight and almost rust-free. Although this could be chalked up to the seller being good at taking photos, I suspect this car is being honestly represented as with Chrysler products rust is often an "all or nothing" type deal. Though a little dull on top, the paint on the sides looks to be nice and leads me to believe this car would polish well. I think this car would be a great partial restoration project or daily driver. Would you restore it all the way? Drive it as is? Or fix the main issues and make a nice cruiser out of it?