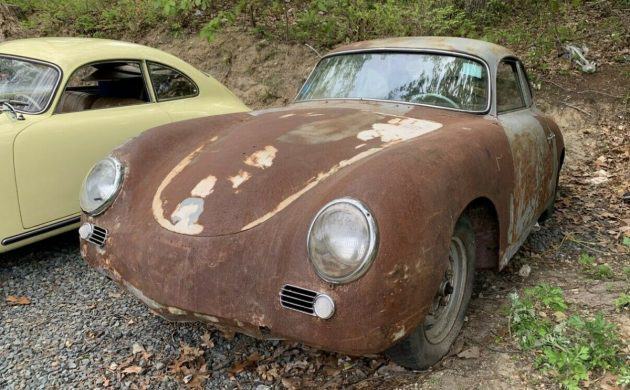 This 1956 Porsche 356A is a desirable early model, and while it's not the exceedingly rare "Pre-A" examples that command even more respect on the auction block, it's easily the next best thing if you're hunting for one of the older models but don't have the kind of scratch that affords you a Speedster or Pre-A roadster. According to the seller, it has belonged to his family for quite some time, as his father started the restoration process but never completed it. It's now offered up here on eBay with bidding over $32,000 and the reserve unmet.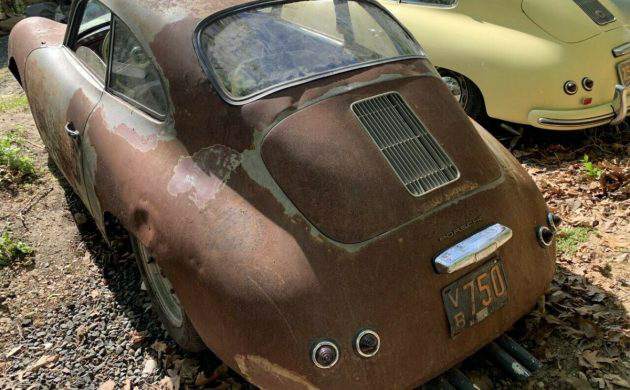 The early 356s, just like the early Beetles, had all sorts of subtle design differences than the later cars. One of the most recognizable are the classic "bee hive" taillights, a style of lens that took many forms between VW and Porsche products (like the "bullet nose" Buses and Karmann Ghias.) As we can see by this photo, this isn't the only early 356 in the seller's stash, and that the one up for grabs sports a license plate straight out of 1956. I love this generation of the 356, and that goes for either flavor: OEM-correct or total rat rod.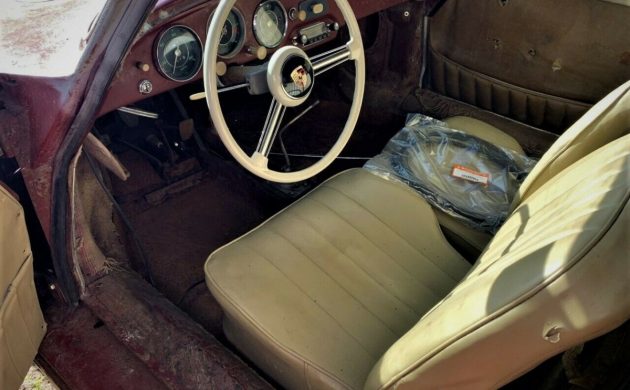 The interior appears to be in reasonably good condition, with the seller noting many original details still present and accounted for. These include the original glass, dashboard, Banjo steering wheel, window and door handles, and more. The listing also mentions the original "baby moon"-style hubcaps are included, which is a great look on these older 356s when paired with a set of OEM steel wheels. The seller does not disclose the condition of the floors or the sills, two areas that are vulnerable on almost any era of 356.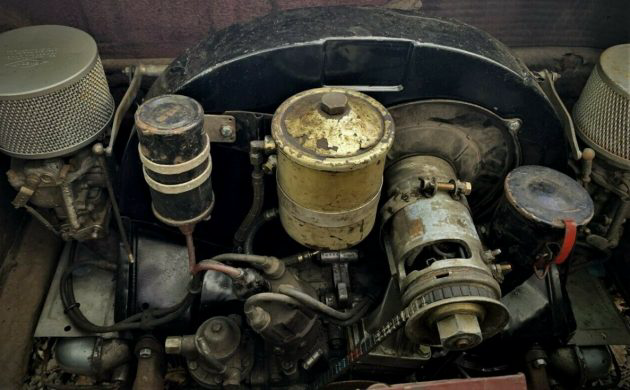 The engine is noted as being non-matching, and interestingly, it was replaced way back in 1962 with a 1600 cc unit. Now, normally we tend to deduct a point or two for cars with non-matching drivetrains, but this example feels like it should be absolved of those sins due to the engine swap occuring eons ago, relatively speaking. Perhaps it is a factory replacement, offered to the previous owner if the 356 still had an semblance of warranty left when the original mill blew up. Early versions of iconic sports cars will always be in demand, and it will be entertaining to see where this well-worn 356A ends up.
Have something to sell? List it here on Barn Finds!