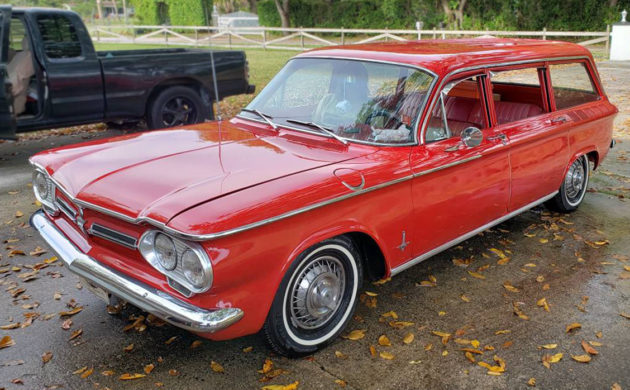 It's hard to believe that the Corvair wagon was made for only two years. They are maybe the rarest of the body styles and wagons are hot right now as we all know. This 1962 Chevrolet Corvair Monza 900 wagon can be found here on craigslist in West Palm Beach, Florida. The seller is asking $14,000 or a reasonable offer. Thanks to Pat L. for sending in this tip!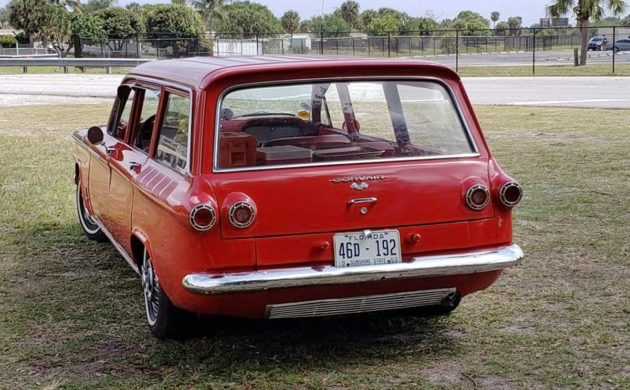 This wagon looks like it's in superb condition. The seller doesn't give much info on this car at all, other than it's solid and it's in excellent condition for being a 57-year-old car. They give more general information and almost as many search keywords as they do in talking about this great car. I don't understand that but maybe they think that the photos will do the trick.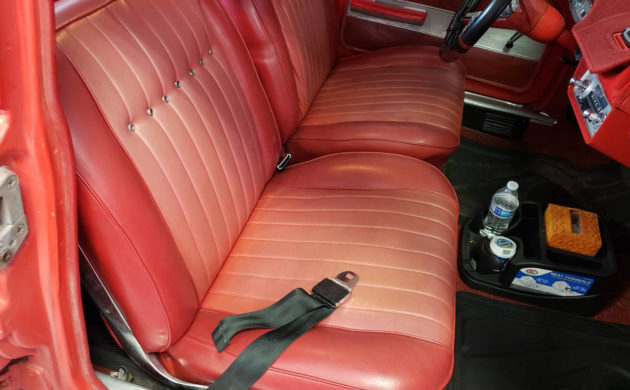 There are only two exterior photos and two interior photos, but there is an engine photo! The optional front bucket seats look great but it sure would have been nice to see the rear seats and the cargo area. This is, after all, a station wagon, why not show the rear cargo area? I don't mean to talk about the lack of photos so often but it's hard not to when there are only five photos shown for a $14,000 car. If a buyer has been looking for a Corvair wagon, maybe five photos are all they need, they are rare to find for sale and this looks like a great one.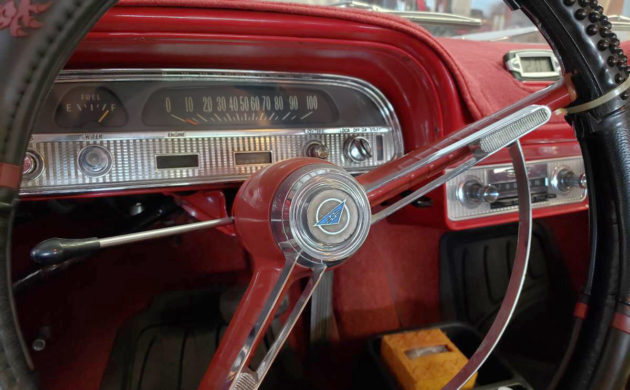 The Corvair wagon was only made for 1961 and 1962 and the Lakewood name went away for the Corvair wagon's last year in 1962. This is a Series 900 car, a Monza, the top trim level. I'm not a big fan of a dash cover when they're in place for photos, I automatically think that they're hiding a problem rather than protecting a perfect dash. Collector Car Market Review is at $12,800 for a #1 car, as a general reference.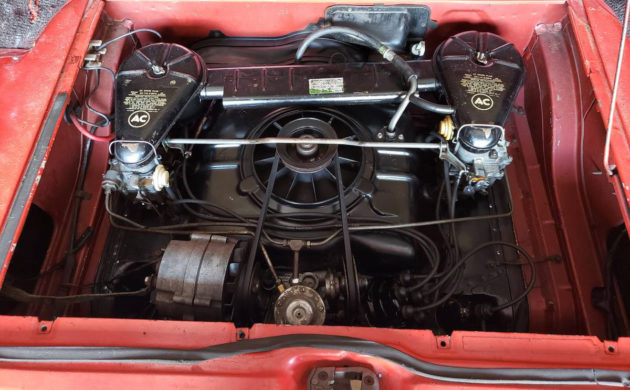 This car has an automatic transmission which would have been GM's two-speed Powerglide. It appears that this car has the crossed-flags logo on the rear hatch door, so this engine should be Chevy's "Super Turbo-Air" 145 cubic-inch flat-six which would have 102 hp. The "Turbo-Air" engine with 84 hp was the standard engine for automatic-equipped cars and manual transmission cars had 80 hp as the base engine. Have any of you owned a Corvair wagon?
Have something to sell? List it here on Barn Finds!