Shortly after the Mustang and Camaro made their initial groundbreaking entrances, both companies were looking for new ways to expand their market shares by offering new options and features. One of the less common options that made its way into both was a front bench seat that was apparently meant to appeal to the more sensible buyers out there. You really don't come across bench seat Camaros all that often and while this one isn't an SS, it at least has a V8! You can find this pony here on eBay in Saint James, Missouri with a current bid of $14,300.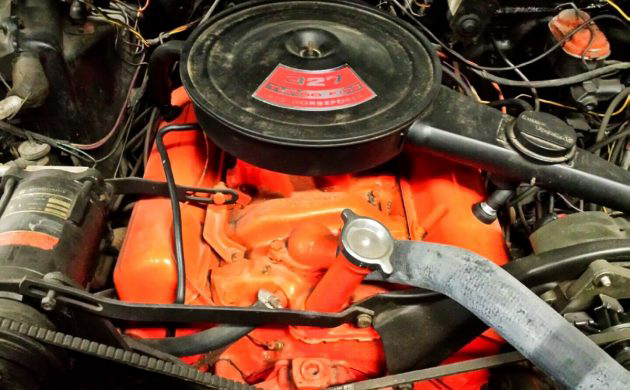 The seller claims that this Camaro has been in storage for the better part of 20 years, possibly longer. They purchased it 16 years ago and prior to that, it was part of an estate sale battle that left it in probate for a number of years. Beyond that, they don't seem to know much of the car's history. They state that the 327 V8 is numbers matching and that there's a sticker in the glove box verifying that it's a 6-passenger bench seat car. Less than 5k Camaros came with the front bench, also known as Strato-Back seat. It's still in the car and looks to be in good shape.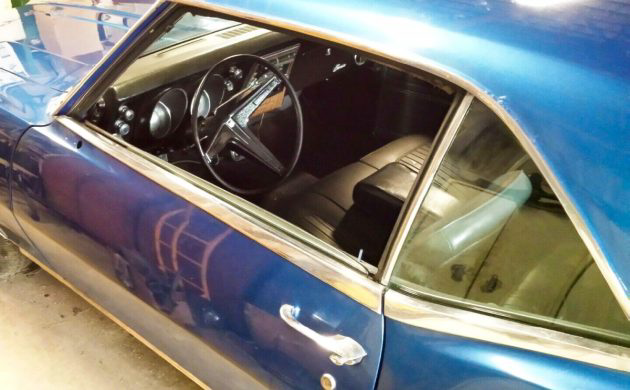 The Strato-back seat is definitely a cool feature, it's something you don't see that often and is certainly a fun talking point. I doubt it has much of an impact on value though, there's a reason so few came optioned with it. The seat shows some signs of wear and age, but it looks fairly presentable as is, the rest of the interior is going to need work though. The stereo is missing from the dash and it looks like the headliner is coming down in a few spots.
There are just 30k miles showing on the odometer, but the seller admits that it's more likely 130k miles. Based on the condition, I would go with 130k, but the car looks to be solid and should make for a fun project. Fix the dents, install a new headliner, find an OEM style radio, mount up some fresh tires and this pony should be ready for the road again! So, does the bench seat add or hurt the value for you?