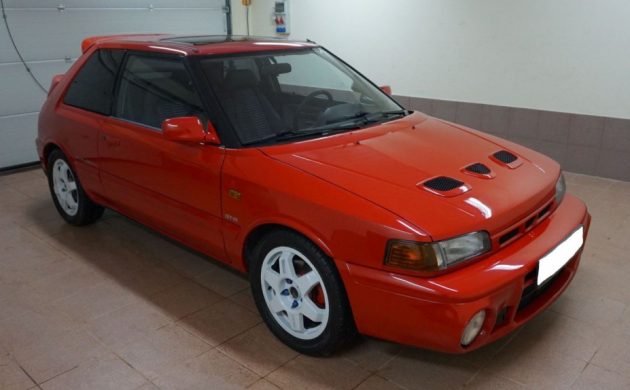 Think of rally cars in the late eighties and the early nineties and you might think of brands like Lancia, Ford, Subaru, and Mitsubishi. While they took home most of the trophies, many other brands competed for those same victories. One such brand was Mazda who chose to create a qualified racing version/homologation of their 323-hatchback for rally racing. This 1993 Mazda 323 GTR 4WD, one such homologation, is currently in Poland and will be auctioned here on Auctomobile, with no reserve, on Wednesday, April 28th. It is expected to receive a winning bid between $24,000-$30,000.
Mazda had already been running a rally team in the eighties when the new Group A regulations were announced before 1987. The 323 won the 1987 Swedish Rally, its second race entered, with a car driven by Timo Salonen. Two more rally wins followed in 1989 but Mazda decided to end their rally program at the end of 1991.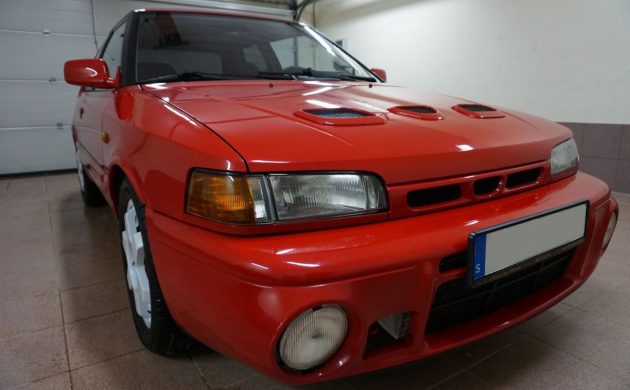 Mazda had prepared to race the following year, just in case, with the homologation 323 GTR 4WD. This 323 is one of 2,500 produced. It has been kept in mostly original condition with the only exception being a repaired engine. When released, the 323 GTR's 1.8-liter, turbo 4-cylinder engine was reported to produce 182 HP and a limited top speed of 112 MPH. Other updated features over the standard 323 include new front and rear bumpers, wheel flares, and stiffer suspension. Interior features include leather/suede seats and an interesting "speed" function.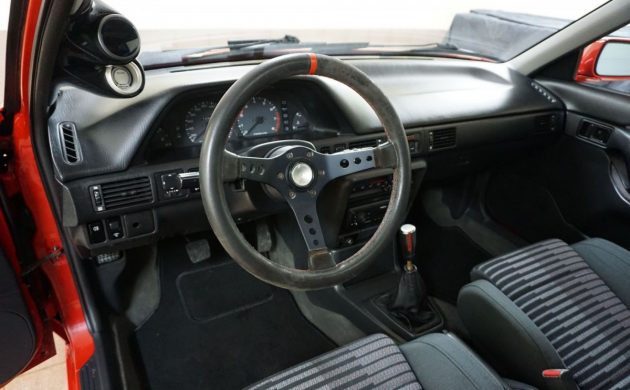 Even though the top speed was limited to 112 MPH, or 180 km/h, there was a way to get around this. If you removed a screw behind the instrument panel marked "180 km/h," you could remove the limiter and reach the car's ultimate top speed of 135 MPH (218 km/h.)
There are signs the car has been well-used, as shown in some of the seller's photos, but it looks to be in good overall condition. It has 172,400 km (107,124 mi) on the odometer, spending is nearly thirty-year existence in Germany, Sweden, and Poland, so clearly it has been enjoyed.
Being over 25 years old, it can be imported and registered in the United States. For potentially around $30,000, it is your chance to own your own fully-fledged, homologated rally car. A Mazda rally car. Zoom, zoom!