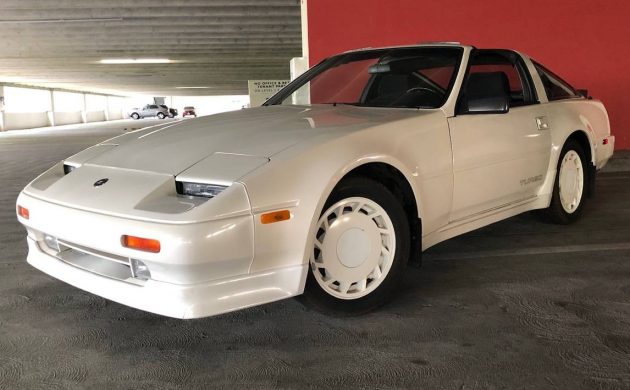 This 1988 Nissan 300ZX Turbo is one of the very few Shiro Specials ever made, yet another entry into the all-white-special-editions that many Japanese manufacturers produced in the 1980s. Just over 1,000 Shiros were made, and they came with the color-matched wheels you see here, along with a unique front air dam, Recaro bucket seats, and a limited slip rear differential, among a few other tweaks. They're incredibly hard to find today, and few cars are as emblematic of the 1980s as a Z31 Shiro Special. Find it here on craigslist in Los Angeles for $7,000.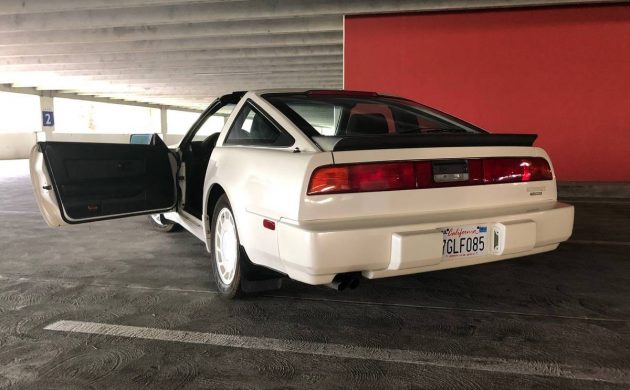 Acura produced a similar all-white Integra, and Isuzu did the same with the turbocharged Impulse. I'm sure there were a few other examples sprinkled in that I'm forgetting, but the Shiro emerged as the true collector car. It had some actual performance baked in with the turbocharged V6, and the LSD was a legitimate upgrade offered by the limited production package. The Integra, for example, was purely cosmetic in its execution. The "Moon Glow Pearl" bodywork looks quite clean on this example, and the seller notes mileage as 86,709.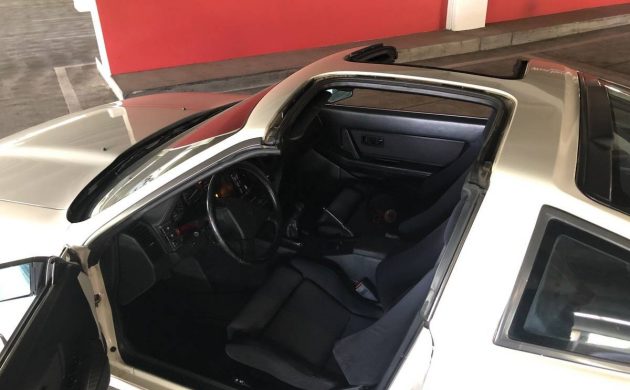 I'm sure some of you have already heard this story before, but one of my most miserable days in a junkyard was spent trying to remove a set of these Recaro seats from a wrecked Shiro. I went to the yard expecting to snag the rear end, but the yard was mistaken that it was still with the car. So, I pivoted to the next most valuable item in the car, a set of moldy Recaro bucket seats. Somehow, I got the extremely rusty and moss-covered bolts to turn, and I did manage to get them out of the car in the midst of a driving slush story (snow + rain) and sold them for a fair bit of profit.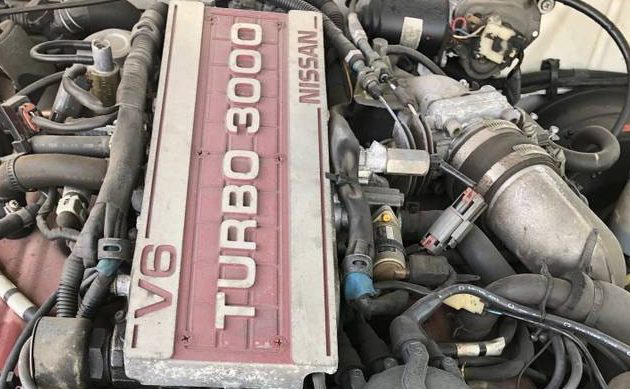 The Shiro came with the standard offering for the turbocharged models, a 200 b.h.p. V6 paired to a five-speed manual gearbox. In an era where many performance cars were still finding their footing after years of detuning in the name of better fuel economy, the Z31s were offering drivers respectable performance and handling. Throw in the limited edition qualities of the Shiro Special and the only paint job that mattered in 1988, and it's not a surprise that these are still sought after by Z31 fans today. They don't come up often, and the price seems more than fair for this example.