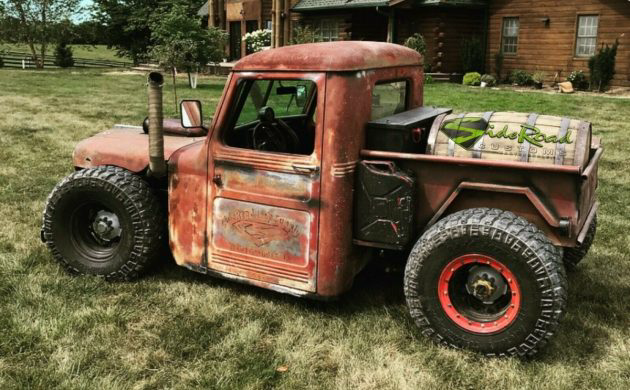 There is nothing like creativity and imagination when it comes to old cars. And a healthy dose of mechanical skill helps with the endeavor too. Listed here on eBay with a BIN price of $7,100, and located in Martensdale, Iowa, is just such an example of creativity, imagination and skill, a 1948 Willys Jeep custom "rat-rod".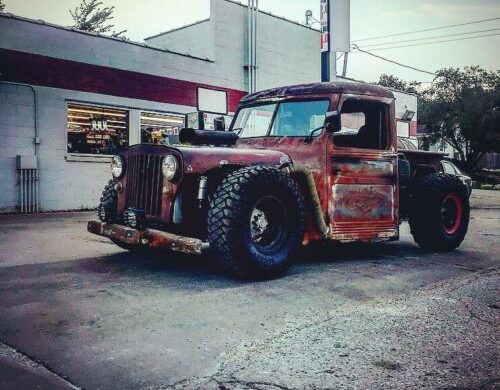 In 1948, Willys, technically known as Willys-Overland was still in the passenger car business but they were better known at this point for their "Jeep" line-up. The Jeeps consisted of a station wagon, a traditional Jeep style military vehicle (today's Wrangler), the "Jeepster" a convertible half Jeep/half passenger car and the Jeep pickup truck. It is the pickup truck that was the starting point for this Willys custom rat-rod.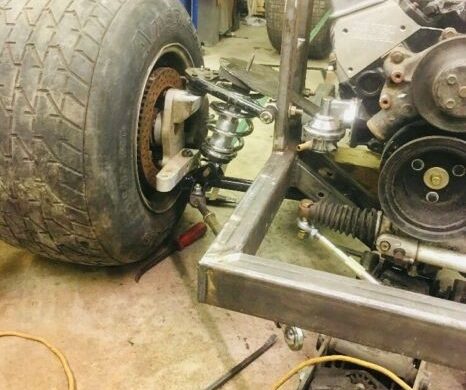 The Jeep pickup, in 1948, would have been equipped with a 134 CI, in-line, four-cylinder engine, capable of generating 60 gross HP. Well, that's long gone from this Jeep and in its place is a Chevrolet 350 CI V8. The seller doesn't tell us to much about the motor and doesn't include a full-on image of it either. He states, "does run, drive and stop; not street legal, no title, was built as a race car". How well it does any of those things is anyone's guess and should be investigated further if one's intention is to drive this rat-rod for fun. Note the lack of a title, important to consider. Additionally, there are some other added mechanical features like a Turbo-Hydramatic 350, three-speed automatic transmission with a 3,600 RPM stall speed torque converter, a Franklin quick-change differential, four-wheel disc brakes and much more. This definitely sounds like a racing set-up.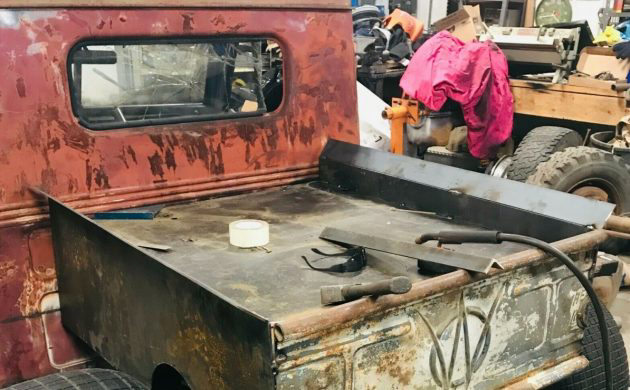 This Willys has had a tremendous amount of metal work performed on it! It looks slammed, which is due to the suspension modifications, but the body has been cut and modified in many different places to accommodate the suspension and generate the total rat-rod vibe. I'd say it has been very successfully facilitated! Metal working is a skill, and an art, one that I don't possess but wish I did. Note the cool Willys-Overland logo on the tailgate.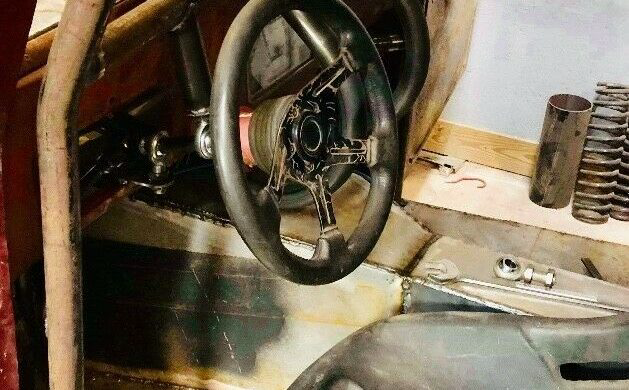 The interior is about what you would expect for a vehicle that has undergone this kind of customization. There really aren't any good images of it but it does continue with the minimalist theme. The driver's seat looks like a "one size that fits one size" sort of an affair and the extensive metal work with the floors is evident too.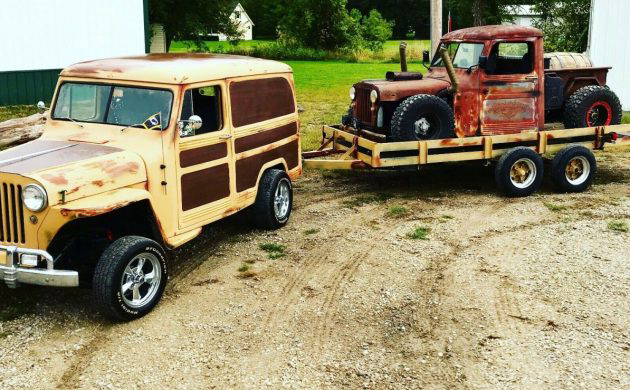 Clearly, this is a limited use vehicle that has been hand-made for specific purposes, one of which is to be seen. The seller mentions that the '48 Willys station wagon and tow trailer can be included in the sale if there is interest on the part of the purchaser. Racing was part of the plan too for this Jeep but it sounds like show/exhibition was first on the goal list. As stated at the outset, I really appreciate creativity and imagination but that's where I'm getting held up as I can't imagine what I would do with this custom Willys. If you were interested, how would you use it?