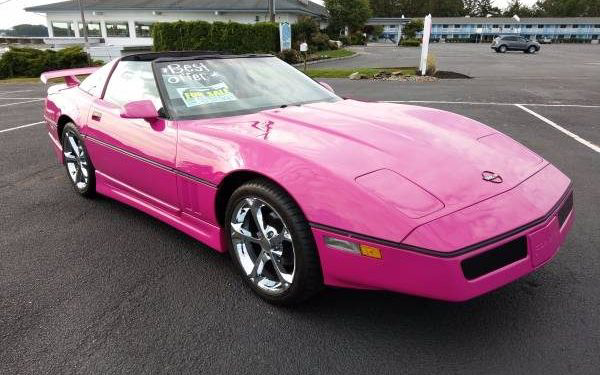 Barn Finds reader Bill W submitted what can be conservatively referred to as an interesting Craigslist find. This 1985 Corvette can be found for sale here on craigslist in New Jersey, with no price advertised and with 29,000 original miles on the clock, it could be a deal for the discerning buyer! That being said, let's address the elephant in the room: this car is Barbie pink, the result of the seller having it done up for his wife.
The seller states that the car was his father's, and has been in the family since the 1990s, making the seller the third owner. Pinkness aside, there is no denying that this car is clean, well taken care of, and appears to have been done right, albeit extremely pink. The ad states that this car has never seen the winter, which I can easily believe. Even if pink isn't your color, this car is very clean and has excellent potential for a wide variety of activities.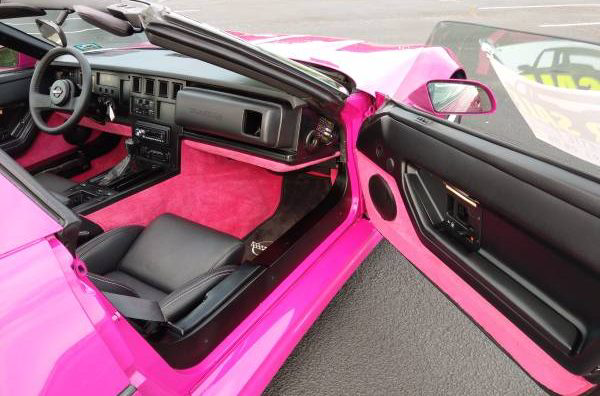 Truthfully, the pink carpet is a nice touch. It accents the rest of the black interior nicely, and if nothing else, helps showcase how incredibly nice this car truly is. The pink seat stitching matches the paint color, and is a unique subtle touch. This car has power everything, all of which still work properly, including the hideaway headlights.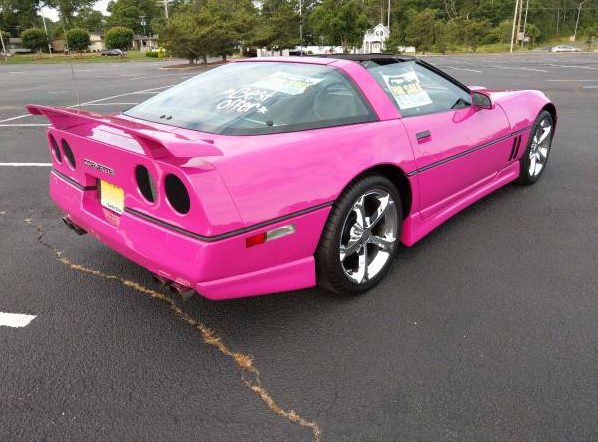 The paint on this car appears to be immaculate, which is not surprising as it sounds like the car hasn't been driven a lot since it was customized. The seller states that there is "not a spec, scratch, ding, or dent anywhere on this car." Pink isn't really my color, but I would have a hard time removing what appears to be a very high quality paint job! Color choices aside, there is no denying that this is a nice car, but the question remains: would you go for a ride with Barbie?