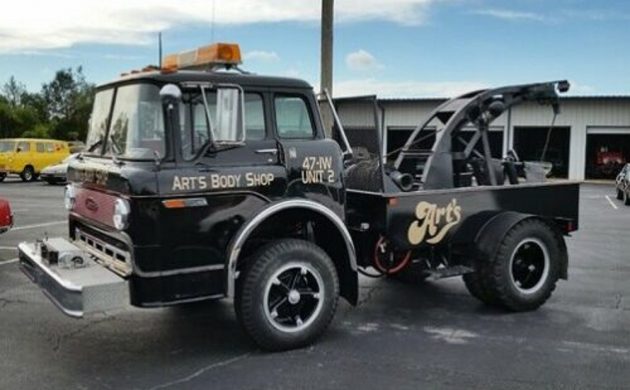 For every classic and antique car we feature here on Barn Finds, there is at some point a tow truck involved – and in this case, it's a heavy-duty Ford! It's up for sale here on eBay in the area of Simpsonville, South Carolina…let's take a look!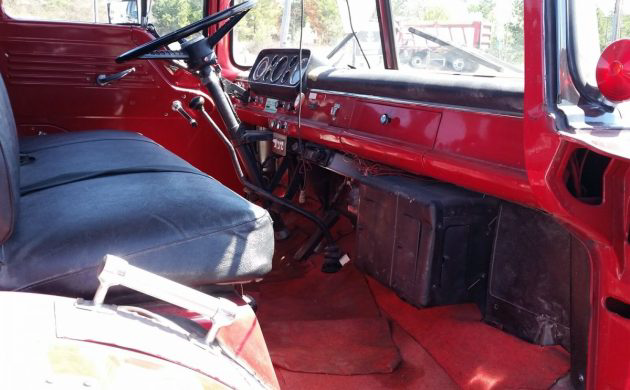 Ford has for many decades produced heavy-duty engines and chassis for commercial, government and municipal applications. The venerable C-series represented here (not the COE) was in production from 1957 to 1990, many of which ended up as construction and emergency-service vehicles. Many of the chassis, engine, and body parts are interchangeable, and the straight, flat frame rails allowed for multiple configurations. A multitude of engine choices were available, all of them well-suited to serious-business tasks.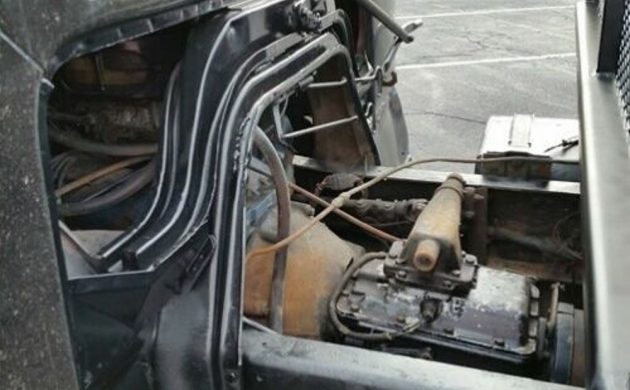 The unit we see here started its life as some sort of emergency vehicle, and we can surmise that because Emergency-One (now E-One) is a fire equipment truck body company that has been in business since 1974. In its present form, it is obviously a tow truck or 'sling truck'. The seller tells us that it was allegedly custom-converted at some point by an Art's Body Shop in South Dakota, and that it was used for limited heavy-recovery duties but was mostly used for shows and parades. We're also told that it has only covered about 24,000 miles in its 40-plus years. We can see a manual-transmission and what looks to be a well-put-together rig with presumably original interior and either a Code3 SD or TwinSonic lightbar on top.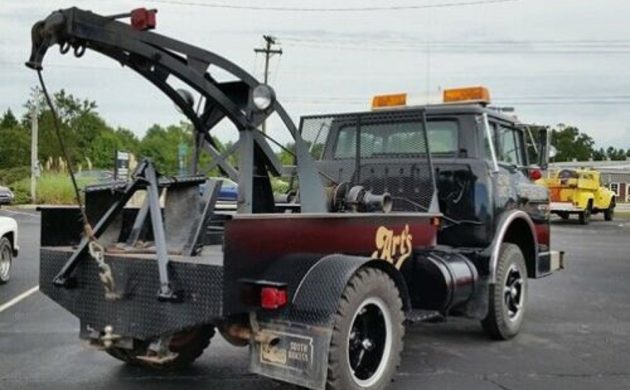 All told, it looks like a pretty decent set of wheels if you're into the big toys. Classic looks, functional if you needed it to be, a good package overall. Asking $9,900 but I have no idea whether or not that is a reasonable price.