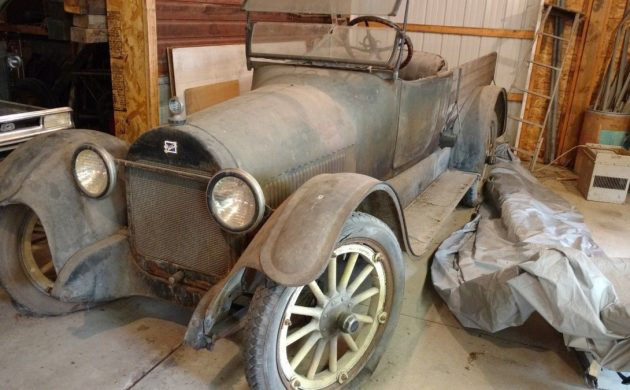 This Buick K45 is still on the farm where its original owner brought it home. It was last started in the 1970s and was last licensed in 1947! Especially interesting is the pickup or open "huckster" style bed which is believed to have been fitted from new. You can find this Buick listed for sale here on eBay where bidding has yet to meet the reserve. This fascinating vehicle can be picked up from Hallock, Minnesota if you are the winning bidder.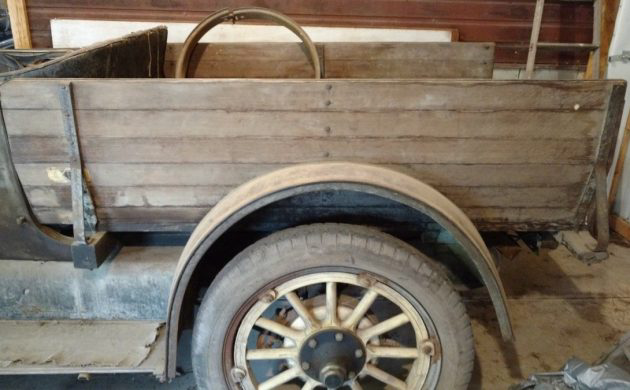 I love this bed style. Imagine it re-finished like this 1920 Ford or even this 1918 Buick E-4 pickup! Gee, it almost looks like part of a barrel from this side.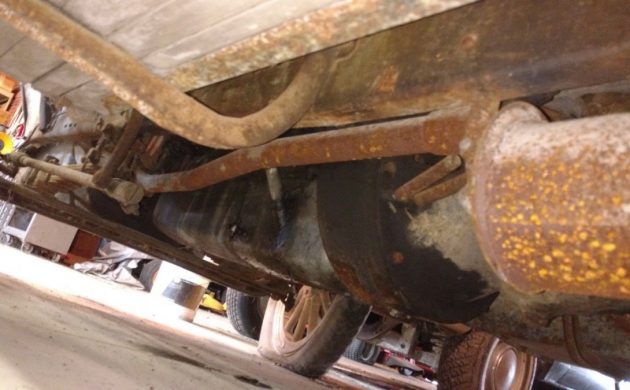 Underneath I don't see any substantial rust, certainly nothing that scares me. It's been on this concrete floor for decades now.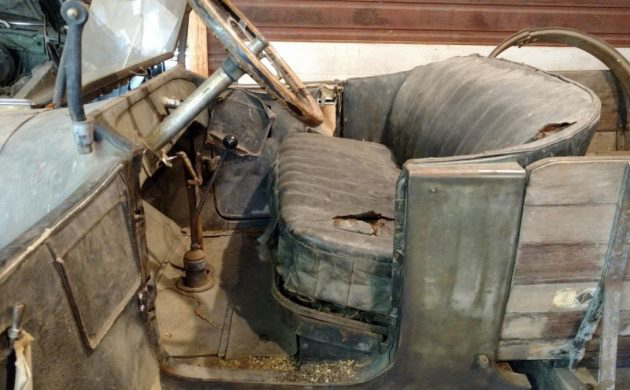 Certainly the interior is mainly good as a pattern at this point, but at least everything is there.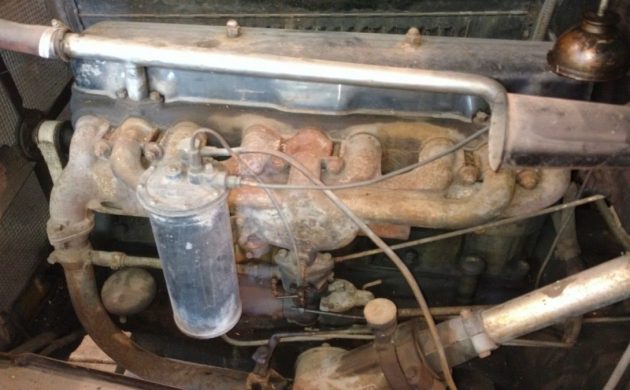 Manuals for this Buick are available here at buickheritagealliance.org and there's a lot of other good information there as well. That's a 241.5 cubic inch inline six-cylinder engine that when new produced around 40 horsepower. Although this is one of approximately 85,000 Buick K45 open touring cars produced in 1920, I'll bet there aren't many left and especially not with the neat rear bodywork that this one has. I think this vehicle would be a blast to own and I'd love to sympathetically refurbish it. Let us know what you think in the comments!