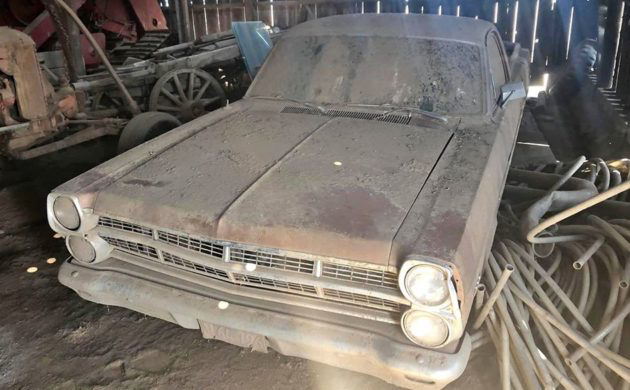 Sometimes the words "Barn Find" mean something old, a car usually, that has been found stored away in some forgotten place. We have uncovered finds in chicken coupes, pig barns, pole barns, carports, lean-tos, garages of every imaginable nature and yes, even in actual barns making the description literal. And here is just such an example, a 1967 Ford Ranchero that has resided in an actual barn for some time. It is located in Woodland, California and available here on Facebook Marketplace for $6,000.
While the Ford Fairlane got a complete redo for '66, and the Ranchero moved to that platform too, it retained its Falcon front clip, the Ford Falcon being the model that the Ranchero had been based on since 1960. In 1967, the year of this example, the Ranchero was updated with a proper Fairlane front clip. Supposedly, there were some late in the model year produced '66 Rancheros with the newly designed Fairlane front end but I haven't been able to score an image.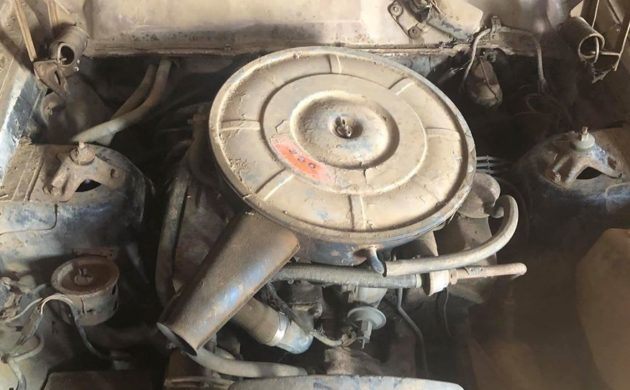 This Barn Find is special because of what's under the hood, a 390 CI V8, good for 315 gross HP; no word if it's running or not but it appears doubtful. Backing up the Ford FE is a three-speed automatic transmission. While the mileage is listed at 13K, it's probably 113K and there's no word on how long this Ranchero has been barn domiciled though the California black tag shows the last registered year of 1988, 32 years ago. The VIN tag does confirm this Ranchero as an original 390 engined example via the "Z" code.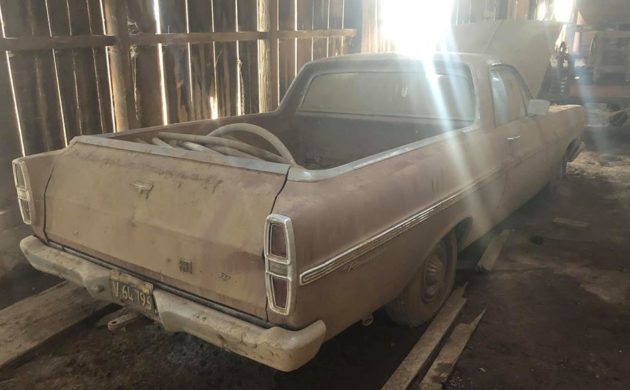 It's tough to tell what's under all of that barn dust but from what can be seen, the body of this old Ford looks pretty straight, no rust-through insight. It would be nice to get a good look at the bed but there's no full-on image provided. The trim and glass appear to be intact, actually, the entire vehicle is intact so this could be a good basis for rejuvenation or maybe a full restoration.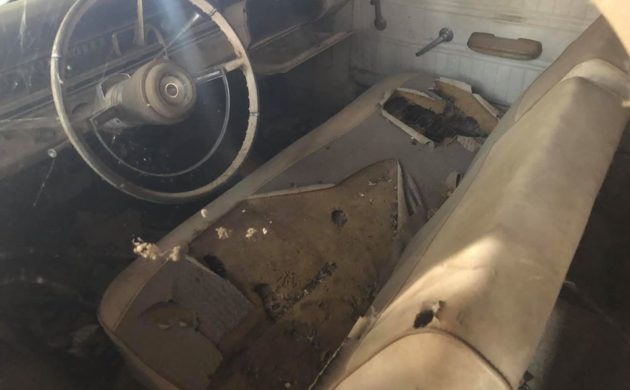 The interior is, well, it's inside that's for certain. The front bench seat is just done and there is a lot of distraction scattered around so it's hard to tell if this interior is fixable or if a complete overhaul will be necessitated. There is nothing in the listing that references its general condition so the few images provided will have to do the talking. Gotta love that '67 Ford steering wheel hub bumper. Perhaps Ford thought their new energy-absorbing steering column wouldn't work as planned, and assuming drivers wouldn't belt up, the bumper was added as a nod to further protecting the driver's noggin. Whatever the case, it seems every '67 Ford, regardless of model, has one of these ungainly things.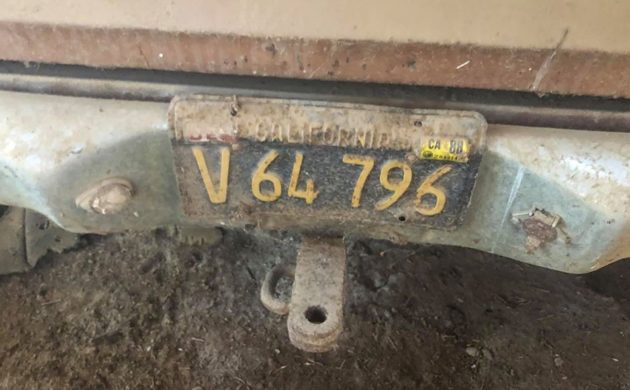 It would be easy to dismiss this Ranchero as a "Raunchero", yes it's untidy, but you have to look beyond that. Go cruise values for El Caminos and see what a '67 with a 396 engine trades for; this is Ford's version and it has great potential. Not to mention the fact that this vintage Ranchero is not real common these days, unlike a similar El Camino. If it were mine, I'd just fix and drive, performing the minimal amount of intervention. How about you, what would you do with this '67 Ford Ranchero?
Have something to sell? List it here on Barn Finds!