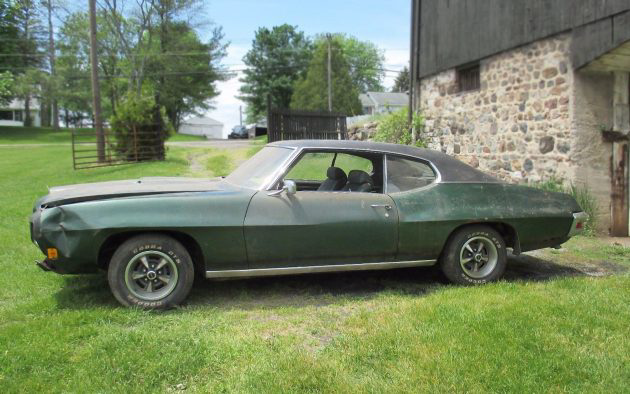 This is a real deal barn find, not to mention a real deal muscle car with a giant V8 and even a 4-speed! This 1970 Pontiac GTO is listed on eBay with bids reaching over $10,000. There's still over a day left to get your shipper lined up to take it from Rochester, New York to your garage. This is a no-reserve auction so it's going to the highest bidder.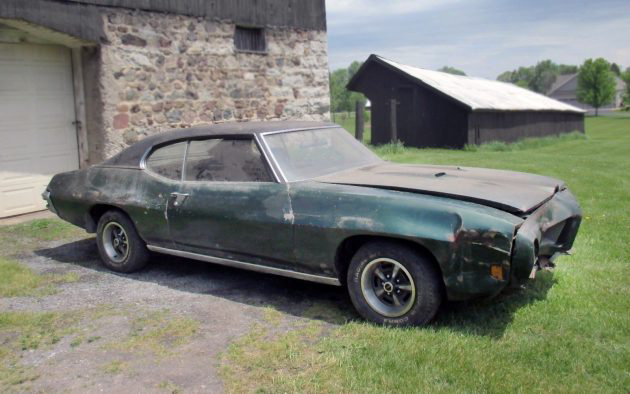 This car was involved in an accident in 1982 when it was just a mere dozen years old. It was put into a barn and hasn't been on the road since then; 35 years ago! You can see that it'll take some bodywork, but a car like this is worth it. Hagerty lists a #4 fair car as being worth $23,900 and that doesn't include a slightly smashed-up car, so you'll have to figure out what it's worth in its current condition.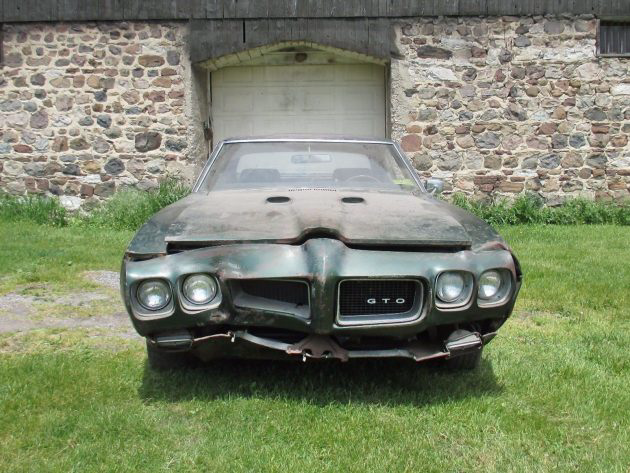 I wonder what it ran into? Or, what ran into it? It would be fun to know if it was another valuable car or something like a Plymouth Reliant sedan.. If a person can track down the parts to restore this car it would be a winner, there's no question about it. Maybe even monetarily a winner as Hagerty lists a #2 excellent car at $55,700. The underside looks pretty solid in this photo, but not so solid in another photo.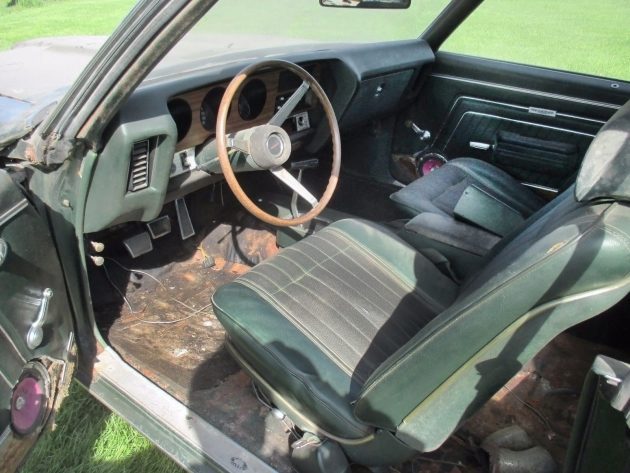 The seller has the mileage listed as 52,000 (the odometer shows 52,999.9?) which should be right given the fact that it was driven for just over a decade. I can't imagine that it would have 152,000 on it, would it? The seats look good as do the pedals and other wear indicators seem to show a fairly low-mileage example here. The entire interior will get stripped out and restored down to the floor pans. New door panels may in in order due to those dang speaker holes in them. The trunk looks pretty good with some surface rust to deal with. And, it has the original Muncie 4-speed; nice.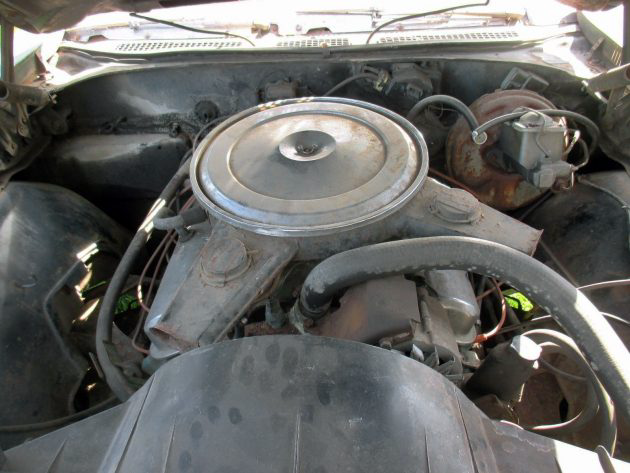 The seller says that they think there is a replacement block on the 455 V8, "We think the block is a service replacement it has the WA code but has a 71 date code. The heads, intake exhaust manifolds, carb, distributor, are all correct and original. The engine looks to have never been out but we can't explain the date code." Anyone? The 455 should have had around 360 hp, more than enough to rotate those rear tires a few times on this 3,600-pound GTO. I hope that this car gets restored back to original-spec as much as possible. What is this GTO worth in its current post-accident condition and how would you restore it?