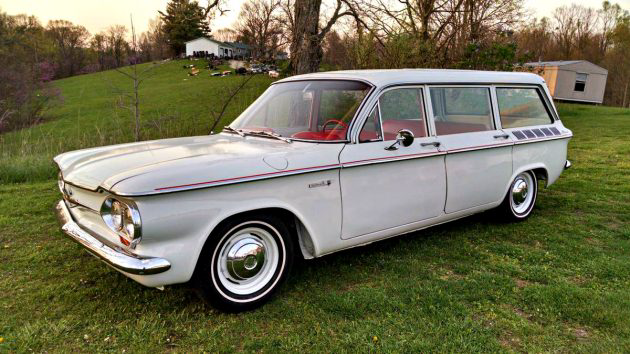 While some of us are satisfied with more mainstream classics, sometimes a lesser seen borderline oddball really hits the "spot." Absolutely stunning, this Corvair Lakewood is definitely pleasing to the eyes, having undergone a light restoration. Beautiful and ready to drive, this Lakewood is offered for $7,500. Take a look at this rear engine wagon here on craigslist out of Athens, Ohio.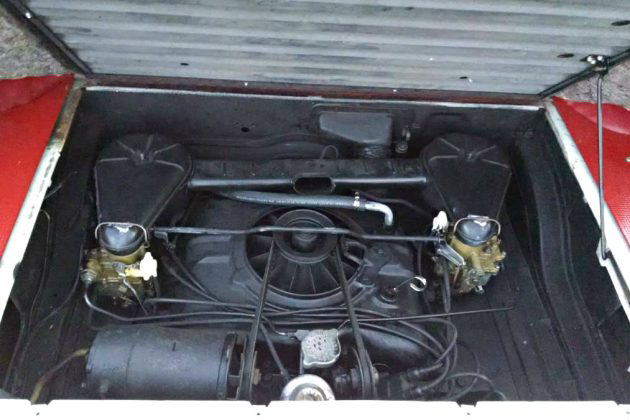 Stunning from the exterior, the engine is tidy as well. The flat 6 dual single carb engine is mated to a powerglide automatic which is a rather rare option being that only a little over 2,300 Lakewoods were fitted with this option. Despite the powerglide option, it is thought that only a little over 32,000 of these wagons were built in total. Described as running and driving great, the only thing to point out about is a tiny bit of surface rust on the edge of the trunk floor leading to the engine bay. Otherwise, there is little else to acknowledge.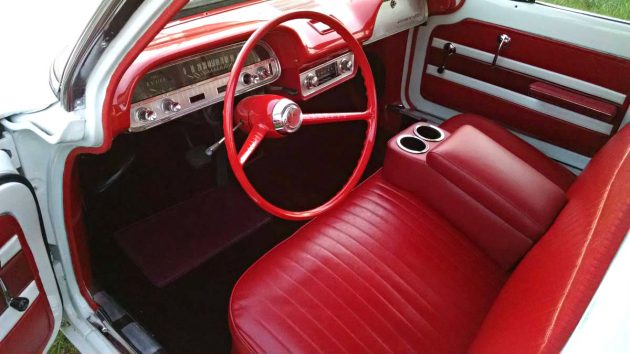 Crisp and clean, the interior is like a dream. The seller had the interior "restored" and it looks fantastic. An aftermarket center console has been added, but appears temporary and easily removed. Glossy as if is still wet with fresh paint, the dash is phenomenal. The gauge cluster is clear without a cloudy appearance, or cracking.  All new carpet is fitted to the interior all the way back to the cargo area. The only thing that is a bit off inside, is the rear carpet for the cargo space. The hue is off, clashing with the rest of the interiors "lipstick" red coloring. I would simply replace that carpet with a more appropriate hue, and call it a day.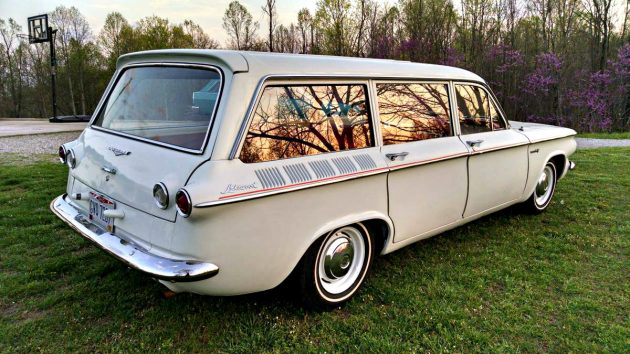 Perhaps not for everyone, but this Corvair took my breath away with these stunning pictures, and the subtle red pin striping. With a new two stage paint job, this Lakewood appears without fault. The glass is almost mirror like in the images. The body work is flawless, and the panel fitment is excellent. All of the chrome and trim accents are wonderfully clean and straight, really making this Lakewood difficult not to fall in love with. I am assuming this wagon was a nice surviving example before its restoration. Hopefully the seller can elaborate on this Corvair's past, with paperwork and images. With fresh paint, interior, and brakes, this Lakewood is gorgeous. Are you a fan of these Corvair Lakewood wagons?