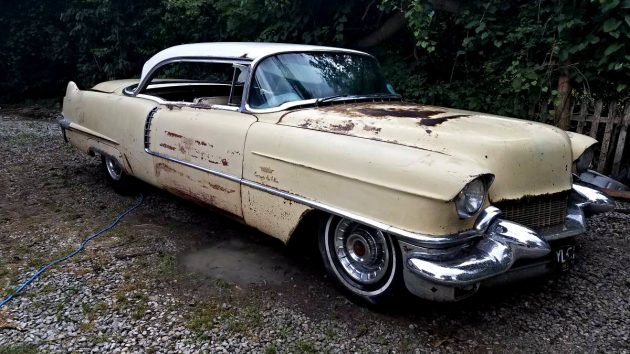 A mostly complete and solid Coupe De Ville for a reasonable price is a difficult car to pass up. Appearing to have either been a parts car or a failed restoration, this De Ville is missing its taillights, and rear window. Described as all original, this Caddy looks like a great starting point for the $3,400 asking price. Check it out here on craigslist out of North Fairfield, Ohio.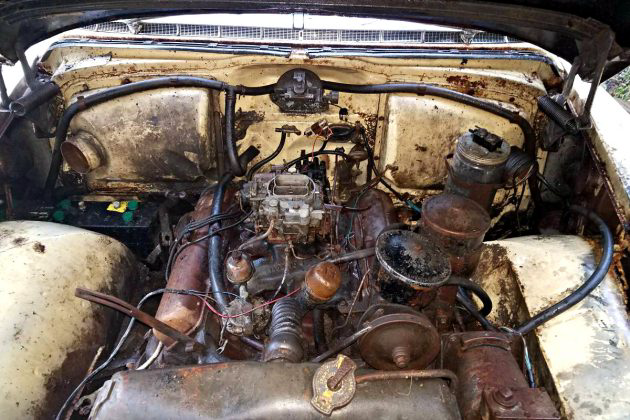 The 365 V8 is pretty rusty, and looks like it has sat for a while. The air cleaner is missing, and there are no details on the engine. Part of me wouldn't be surprised if it was locked up. Although guessing a book by its cover can often lead to pleasant surprises. There are a few areas of surface rust in the engine bay, but most of the Cape Ivory paint is still present.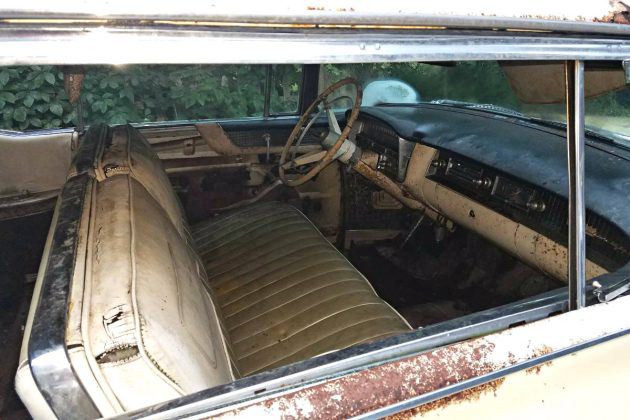 Within this Coupe is an interior that is very complete, but hasn't aged as gracefully as I had hoped. There is surface rust present on the dash and steering column, and the door panels look abysmal. I am going to guess this car has previously had some issues with moisture. The upholstery is discolored, as is the steering wheel. I would imagine some cleaning would even out some of the coloring, but typically it would seem that a car that appears this solid would have a more reasonable condition interior. The seller mentions nothing of rust, but I would certainly check out the floors in this one.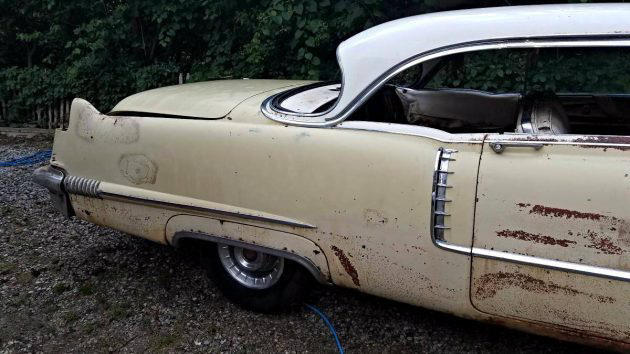 Despite the somewhat rough interior, the exterior appears to be in very reasonable condition with no rot to be seen, although with the possibility of early onset rot. There is a fair amount of surface rust spread out all over the body, but most of it seems to not be alarming. It would appear that some touch up work has been performed at some point in this Caddy's past, but otherwise this old De Ville appears quite original. There is no back story on the car, but I am willing to bet the missing rear window may have had a thing or two to do with the interiors condition. Depending on your flavor it would seem this Caddy could go a few different ways, and of course this Coupe looks like a worthy restoration project. Mostly complete and fairly solid, does this reasonably priced Caddy seem worth it to you?