The "flat fender" Power Wagon is a 4-wheel-drive 3/4 ton pickup based on the military WC series and was built from 1946 to 1956. These two fire trucks conversions were done by Van Pelt.  It is claimed that only 5 of these topless fire trucks were built and here we have two of them! The one on the left is fully restored and is listed on eBay for $125,000. The one on the right is in great condition, but unrestored and is also listed on eBay for $37,500. It is very original and runs and drives. Fire trucks are generally well maintained, so even unrestored this one is likely in good condition. They are both in Las Vegas and are being offered by the same company. Thanks goes to Peter R for sending in this tip!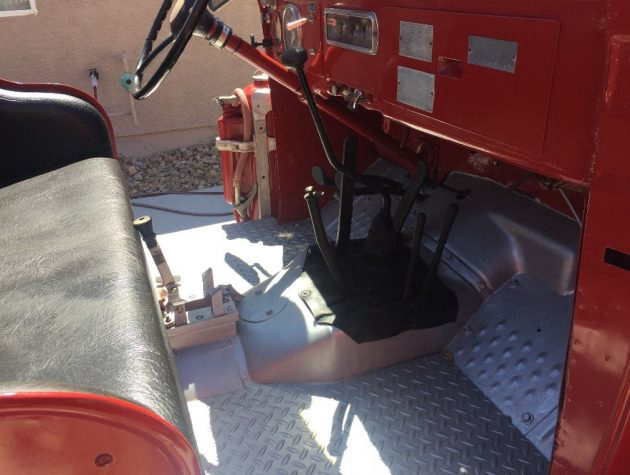 This is the cab of the unrestored Power Wagon. It's very basic and looks to be in great condition.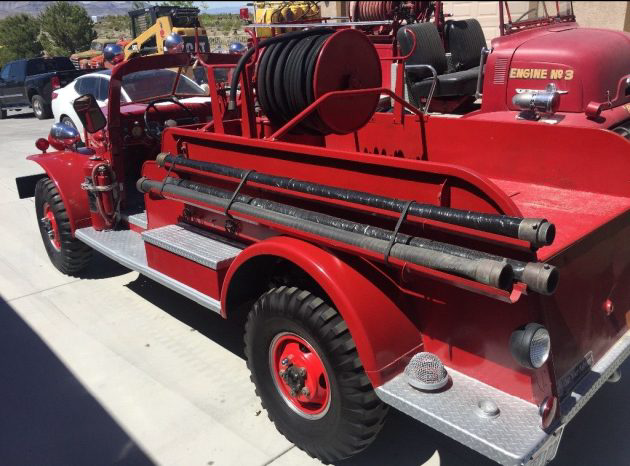 This Power Wagon is not as shiny as the restored truck, but it certainly looks nice. This truck is from the Twain Harte fire department, in the foothills of the Sierras in California.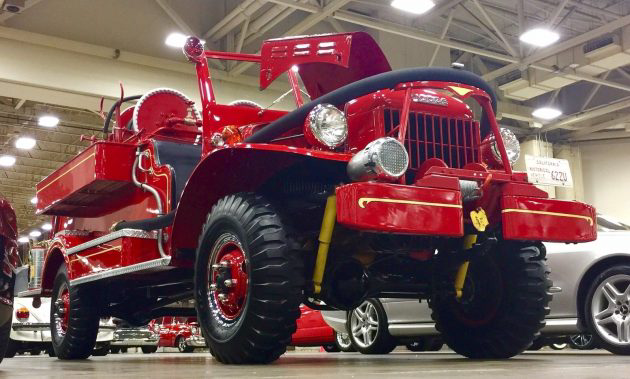 This is the restored truck. It's shiny and red and freshly restored but it's hard to imagine it's worth three times the price of the unrestored truck. There's only a little over 3,500 miles showing on the unrestored truck. That might be accurate and with good maintenance. It's likely difficult for most folks to imagine how any Power Wagon could be worth $35,000, but they are commanding $20,000 even for regular pickup trucks in less than fair condition. Perhaps the unrestored truck could be a parade truck and the restored one could go into a private collection or a museum.