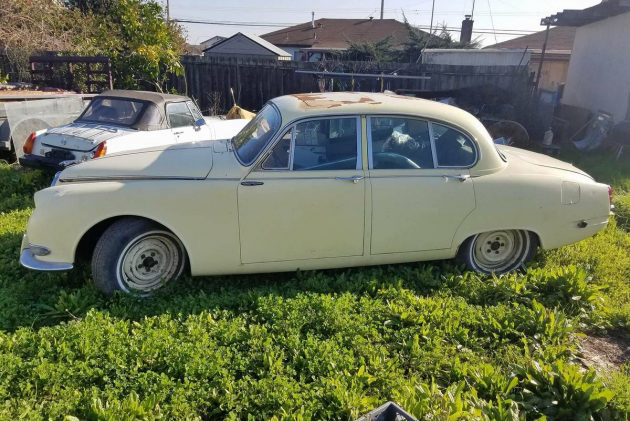 These days, there's almost no such thing as a truly independent automaker anymore, so it's hard to remember how resourceful small automakers once had to be. Case in point: the Jaguar S-Type. With its bread-and-butter Mark II sedan, descended from the 1956 2.4-Litre, aging but still popular in the early '60s, Jaguar adapted the independent rear suspension from its flagship Mark X and lengthened the Mark II's tail for a bigger trunk and a familial resemblance to the bigger sedan to quickly create an updated mid-range model. The resulting S-Type wasn't exactly a qualified success in the looks department, but it was a needed, and relatively inexpensive, stopgap until the XJ completed its lengthy and costly gestation later in the decade. If you're feeling resourceful, you can resurrect a bit of this slice of Jaguar history for yourself, as this Hayward, California seller is offering a two-for-one 1967 Jaguar 3.8S project car package on craigslist for $6,000. Let's see what we can throw together, shall we?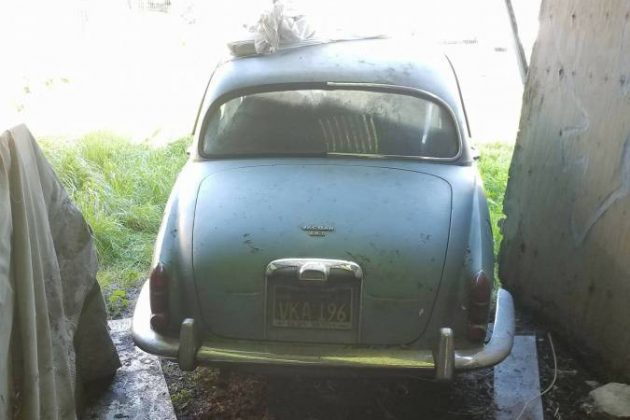 These two long-dormant cats are presented with a minimum of written information, but there's plenty to be gleaned from the pictures. The blue car seen here boasts an automatic transmission, but no engine. Both cars have black license plates to prove their long-time California citizenship; the yellow car is more complete, boasting an engine, a more intact interior, and even a sliding steel sunroof. I can't find anything to confirm or deny whether a sunroof was a factory option on these cars, so as always, a buyer would be advised to carefully inspect the installation for compromises to the car's rust resistance. Certainly the paint around the roof-hole has been compromised…gloves are advised as well!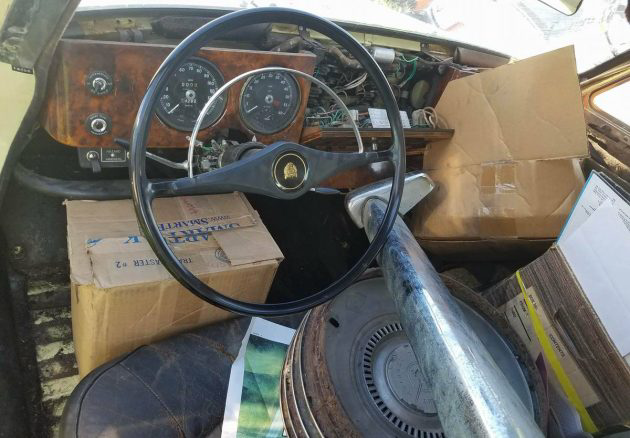 Beyond the piles of parts—which are themselves a bit encouraging—there's some promise in the interior of the yellow car. The little bit of floor we can see looks solid, and the wood veneer on the dash almost looks like it's been recently refinished, with no visible cracking and a healthy luster. That could explain, too, why it looks like it hasn't been put back together yet. The inside of the blue car is a scarier sight, but it, too, has a few spares stored inside.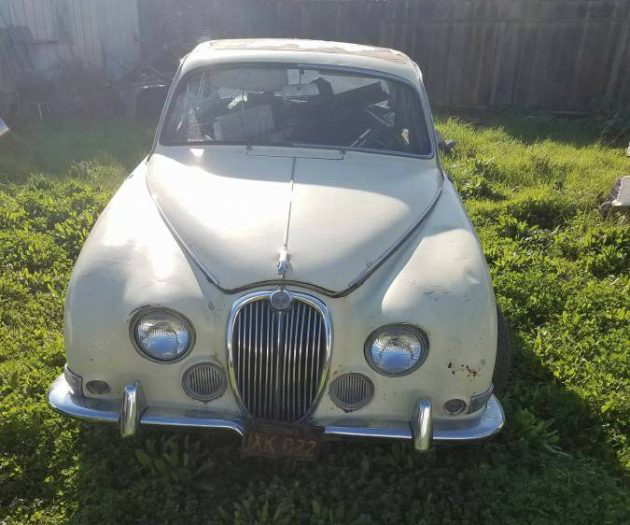 The yellow car gets my vote for restoration, with the blue as a parts donor as needed, although an inspection of the undersides of both cars could necessitate a change in course. Still, there's a lot of promise here. Ironically, when the S-Type badge was revived in 1999, it graced perhaps the most corporatized product Jaguar ever built, riding as it did on a platform shared with Ford and Lincoln; I hope someone revives one of these S-Types as a monument to Jaguar's history of scrappy independence.