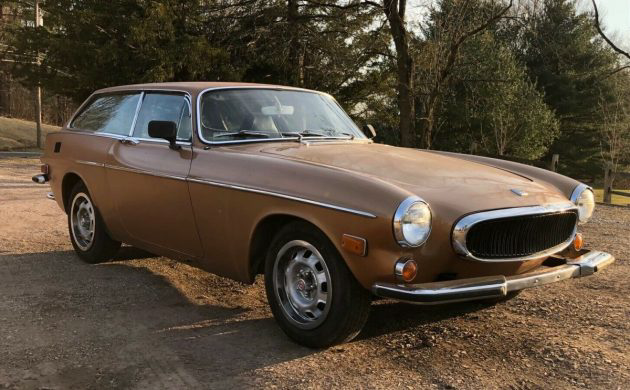 This 1973 Volvo 1800ES resides in the sweet spot of being a car you can drive and enjoy as-is, or is a solid candidate for restoration thanks to its many years of residence in Texas that left it mostly rust-free. The 1800ES is a striking design, a model I am still personally smitten by, and this one runs, drives, and has never been apart, either as a project or a restoration-gone-wrong. It's equipped with the optional Borg-Warner three speed automatic transmission, and the 68,422 miles on the clock are believed to be genuine. If you're looking for an appreciating classic that's also pleasingly practical, this rare 1800ES here on eBay is worth a look – especially at no reserve.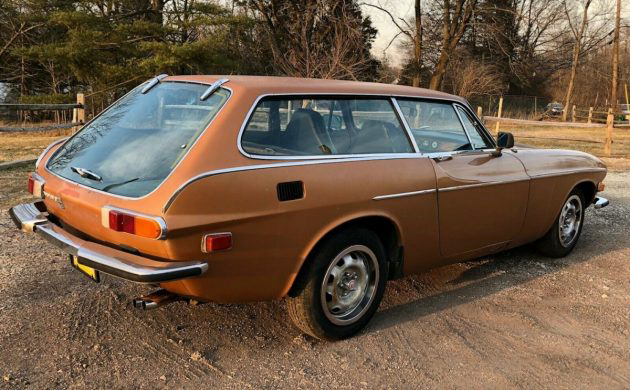 The 1800ES really is an interesting collection of features, not the least of which is that huge rear glass pane – a design feature that earned the wagon the nickname "Snow White's Coffin" overseas. The Pietro Frau-penned design is elegant, and while it may not be everyone's definition of beautiful, it is eye-catching none the less. The slim bumpers were from an era that wasn't defined by overzealous American safety regulations when European cars were stripped of their beautiful chrome appendages and made to bolt crude "park bench bumpers" on instead, along with other design changes. Volvo actually kept the 1800ES' production run quite brief because it didn't wish to prepare the model for the new regulations.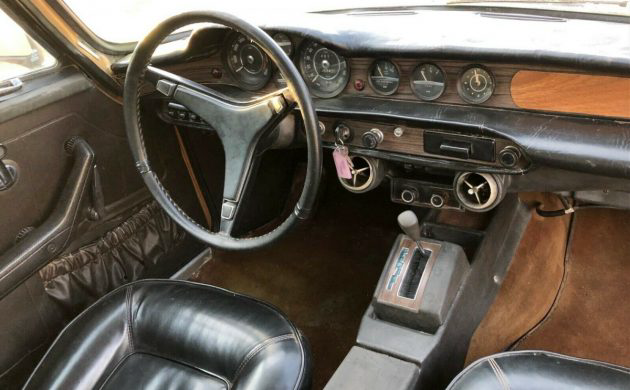 That's why you don't see many today, with total production of just over 8,000 models. The example shown here was in Texas for most of its life, and off the road for many of those years. Fortunately, it was clearly stored inside, as the interior still presents incredibly well, with seat upholstery that appears to still be quite supple, along with original carpets in good order. The dash shows no major cracking, and the center console and steering wheel are original and both in good, driver-quality shape. Even the map pockets on the door panels show no apparent sagging. The automatic transmission may not get the enthusiast vote, but it also likely means this 1800ES hasn't been ragged on.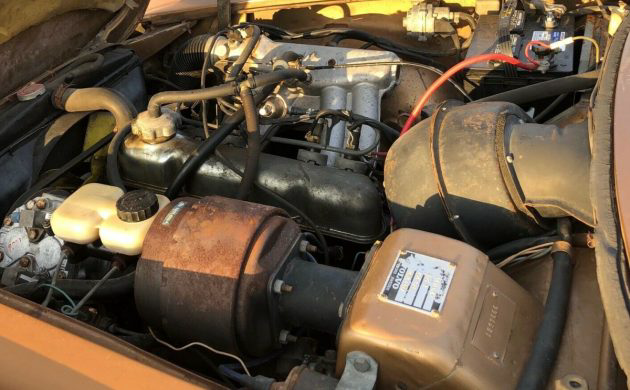 The B20 engine wasn't a rocket ship, but it still delivered respectable performance for the era. The 1800ES is an ideal combination of looks, speed, and practicality, and while it doesn't excel in any one area, it does all three reasonably well. The seller presents this example as being an honest driver that will still fire up with the first turn of the key, and while there is some rust to address in the floors, it doesn't sound serious and it's certainly the kind of project you can drive while improvements are made. Fortunately, that doesn't appear to involve restoring the cabin or tearing the engine down, at least not yet. In a no reserve auction, there's a good chance of going home with this funky Swede for a fair price.