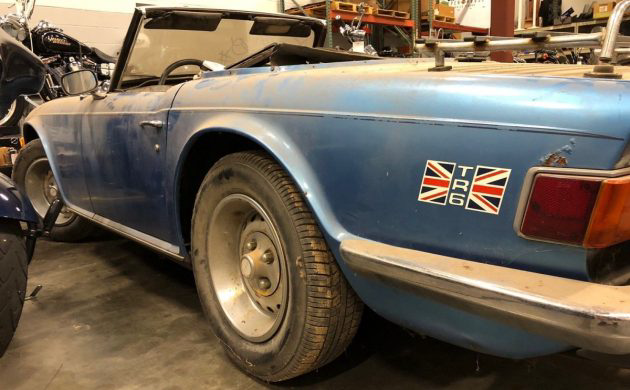 The TR6 has always been my favorite vehicle out of the Triumph TR range. The squarer styling and deeply offset wheels with chrome trim rings make the car appear far more aggressive and purposeful than its predecessors. This TR6 was once a beautiful car, but the ravages of time have taken their toll on it. You will find it listed for sale here on eBay. It is located in Temple, Texas, and is being offered for sale with a clear title. At the time of writing, bidding is sitting at $1,750.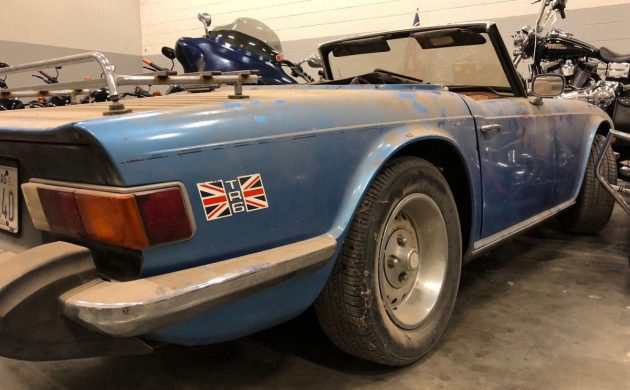 While the body looks essentially straight, there are a number of dings and dents that are visible. There are also a few small rust spots in the vehicle, along with a puncture hole in the trunk lid. The trim looks to all be present and in reasonable condition, as is the glass. What we have no idea about is the condition of the frame and the floors. The soft-top also looks like it is badly deteriorated, and will require replacing.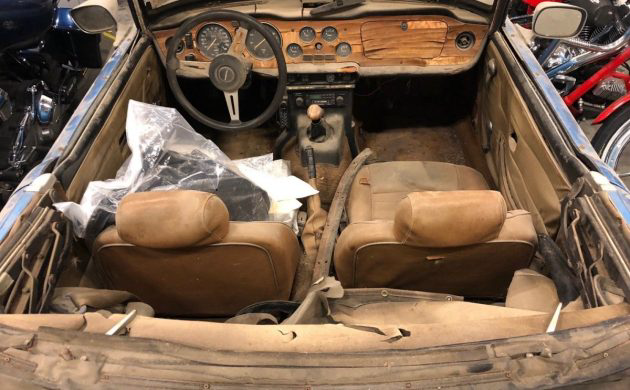 Quite simply, the interior is either going to require either a re-trim or replacement. The big ticket item is going to be the wooden dash, which has deteriorated well beyond repair. The passenger seat is going to require new padding, as the padding on the back looks to have collapsed badly. The door trims will need to be completely replaced, as the cards themselves are badly warped. The whole thing is just a really sad sight.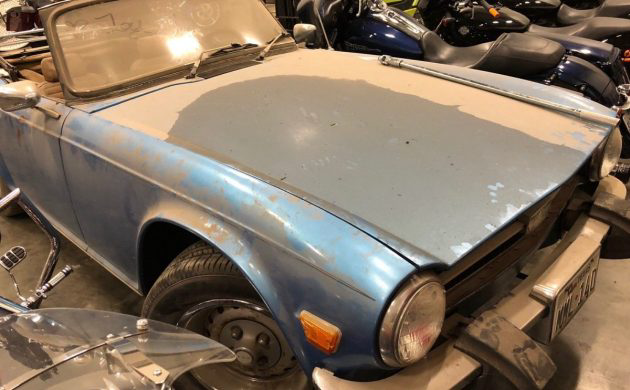 We get no shots of the engine, but we do know that the lovely little 2.5l straight-six does not run. It appears that the owner has not attempted to check whether it turns freely. He took the car as a trade and was told by the previous owner that it was running 6 years ago, but that it doesn't run now because it needs new fuel lines. Given the general state of the rest of the car, the condition of the engine is going to be crucial in determining the viability of the Triumph as a restoration project.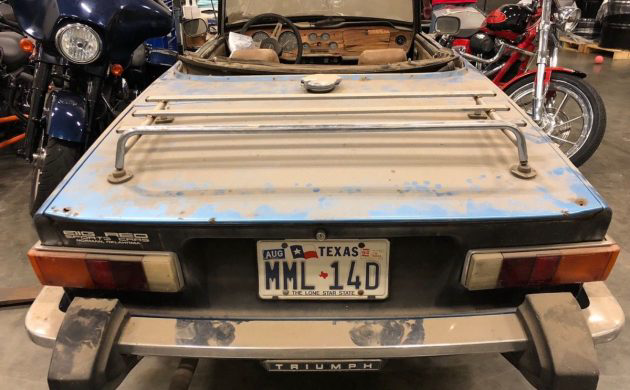 I always try to look at cars like this in a positive light and assess their potential as a restoration project. The simple fact is that I believe that this TR6 may be destined to be a parts car. Restoring the interior is going to be an expensive exercise, while the body will need some rust repairs and a repaint. The condition of the frame, floors, and engine are also questionable. When it is possible to buy a nice, original Southern Californian car with a full service history for $12,000, to me that seals the fate of this TR6.