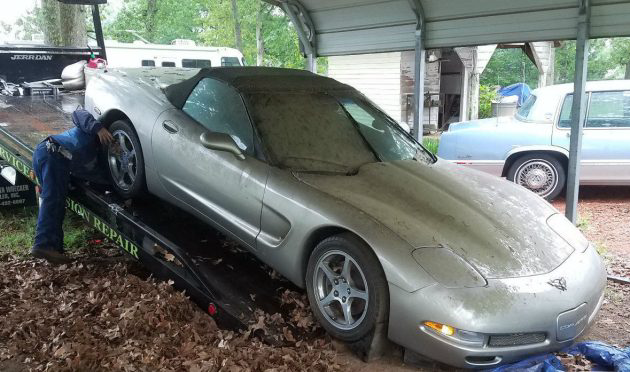 While an earlier model than we typically feature, this 2000 Corvette convertible was simply too intriguing not to post up for your viewing pleasure. Plus, what's more American than a Corvette? So, it's an entirely appropriate vehicle to begin daydreaming about as we enter the 4th of July holiday. This particular 'Vette has a supercharged LS6 on board, but it will need significant work and money before it runs again. Find it here on eBay with no reserve listed.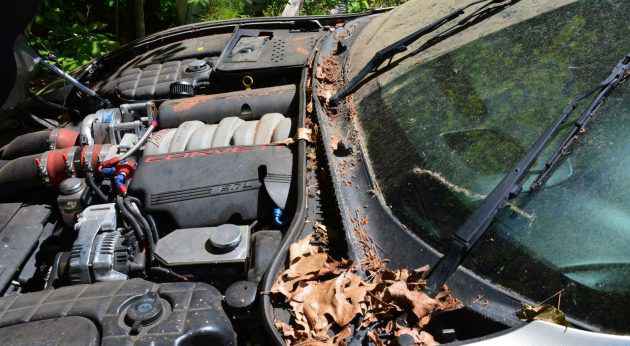 This Corvette certainly has an interesting history, as the seller has previously owned the car in question. He sold it to the next owner, who passed away, and now that same previous owner is responsible for settling the deceased's estate. He bought the Corvette back knowing it had been neglected, but was surprised to learn the motor showed very little compression across the cylinders. As you likely know, the LS6 was found in high-horsepower cars like the Corvette Z06 and Cadillac V-Series cars, so in supercharged form, this Corvette was a brute when tuned correctly.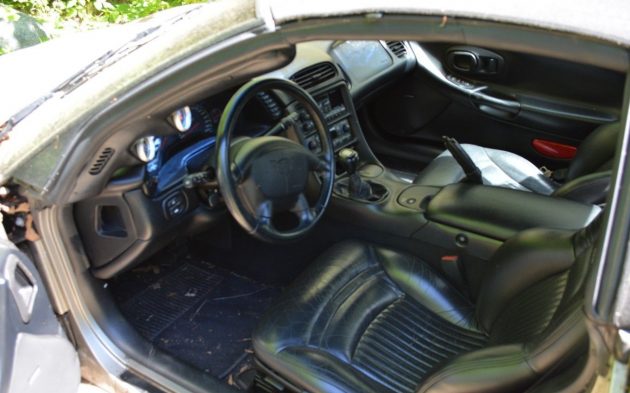 The interior is one of the highlights, as it remains in presentable condition. The Corvette is even more desirable for being a manual-transmission convertible model, as our guess is most drop-tops came with an automatic attached. The seller notes that the top is good and the paint will still shine up nicely, but that's where the positives end. There is evidence of significant body damage as key panels don't line up, and a number of tests to evaluate the health of the motor yielded no easy answers. Plus, there are rumors that a shunt into the weeds, flood damage and epic overheat are all possible culprits as to why it was abandoned.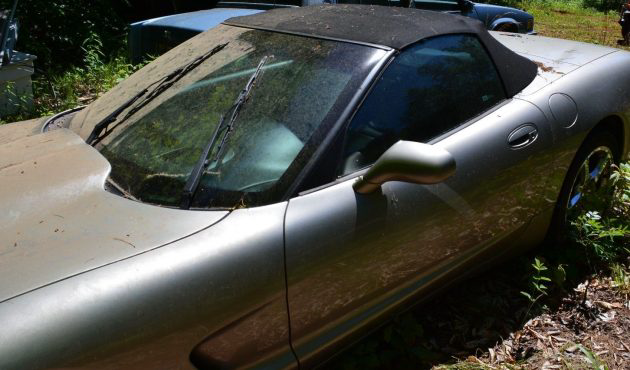 The seller does not paint a rosy picture: "This car has not run in close to 3 years.  It has been sitting outside during that time.  There is little compression showing on all 8 cylinders.  The ECM may or may not be shot.  I can pull codes on it and run the Corvette self diagnostics, but the ECM is not responding as it should to programming software." I suppose the biggest positive here is the seller appears to know what he is talking about, but that also means you're not likely to think of something he hasn't already considered for getting it to run again. That said, taking a chance at owning a cheap LS6 with a supercharger attached sure is tempting.