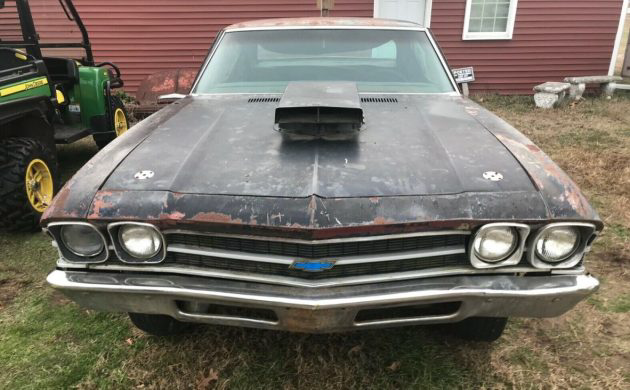 As you can probably tell, this 1969 Chevrolet Chevelle is a former drag racer that needs to be saved. The car was apparently raced in the Richmond, Virginia area and retired around 1993 after a rear-end gear let go. The car is now for sale and can be found here on eBay with an asking price of $4,500. Still located in Virginia, it is a blank slate for the new owner who could take it in several directions. Check it out and let us know what you would do with it.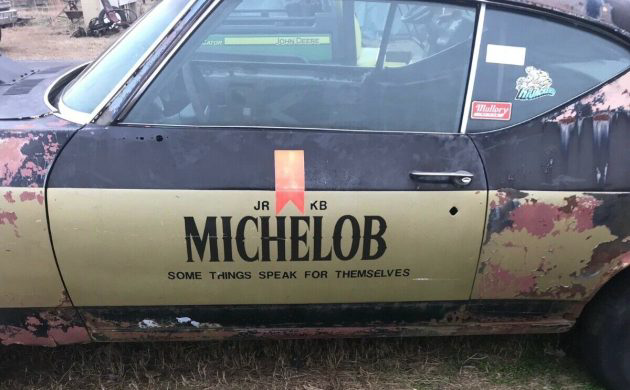 Michelob has sponsored all sorts of motorsports over the years including ocean racers! I'm not sure if this car was officially sponsored by Anheuser-Busch, but the logo looks professionally installed. According to the ad, this car was originally Cortez silver with a black top. I like the Michelob paint scheme, but if I was restoring this car, I'd probably put it back to the original silver. How about you?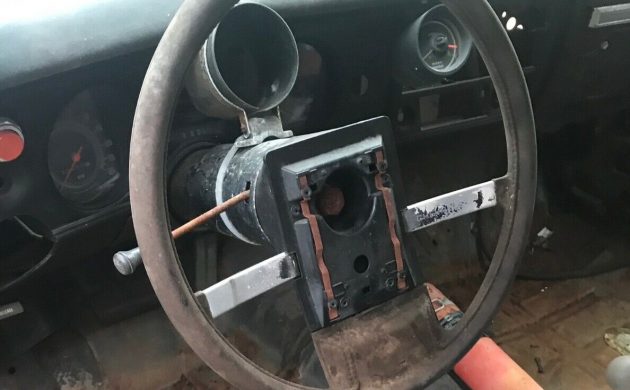 The interior is almost completely stripped of the door panels, seats, and carpet. The headliner is still there, but it needs to be replaced. Also, there was a bolt-in roll bar that has been removed. You can also see what appears to be a tach housing bolted to the steering column that no longer contains the gauge.
As you can tell from this photo, the race-prepped 454 big block and automatic transmission have been removed. This gives the new owner a blank-slate to install whatever they want. These cars have a good-sized engine compartment and there are adapters for almost any engine option. What would you drop into this beast?