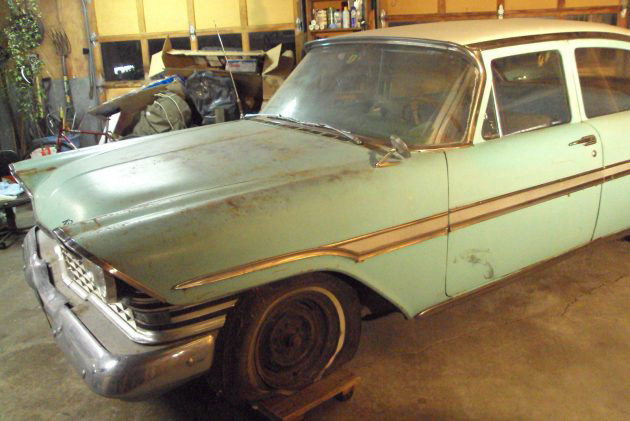 Usually, people migrate from northern states to southern states when they retire. This 1959 Plymouth Fury, however, was purchased in Florida in the 1980's, and made a reverse migration up to Vermont, where it was stored with the intent of being restored as a retirement project. Some parts have already been removed, there are no keys, but the engine is reportedly not seized. For one reason or another, the project never came to fruition and thus the car is being offered for sale in as-is condition. Find it here on eBay with an opening bid of $4,800.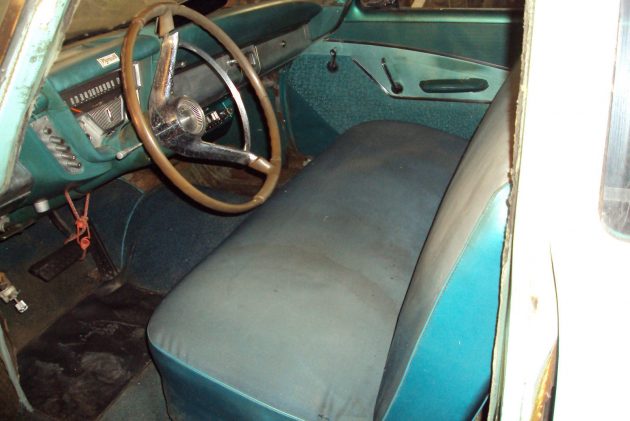 A friend of mine loves "forward look" Chryslers, and after spending some time riding around with him and helping him tinker with his Chryslers, I like them too! The Chryslers of the late 1950's have their own allure that is pretty well unmatched by any other similar cars of the era. Of the cars I've seen similar to this in project condition, this Fury certainly appears to be in the best condition of the lot. Truthfully, this interior is the most complete original I've seen, and I'm mostly impressed by the presence and condition of the original door panels, as these parts do not typically stand the test of time. The blue-green of the interior really sets off the paler green of the exterior.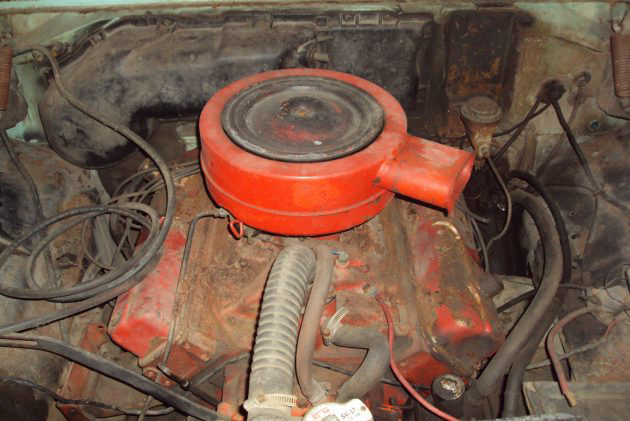 Under the hood is a polyspherical 318 engine, that likely provides adequate power for a car of this size. It looks rough, but if it is indeed not seized I suspect it would run with fresh fluids and a tune up, though I'm a bit of an optimist. This car would be a lot more fun with a 361 though! The new owner of this car is going to have to be familiar with sourcing parts for these cars, as just about every part for this car is going to require some digging. Fortunately, there is a community out there in love with these cars that will always help a fellow owner out.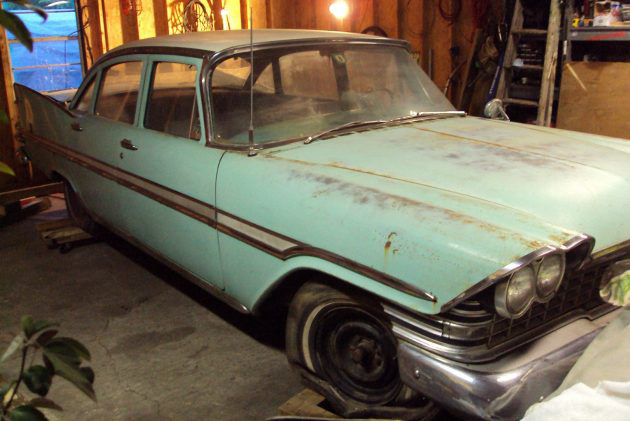 Albeit a little forlorn looking, this Fury looks relatively straight and with some hard work, she could look fantastic! I think this would be a great starting point for someone looking to restore a late '50s Chrysler product, without having to fabricate a ton of sheet metal. Would you take it on?