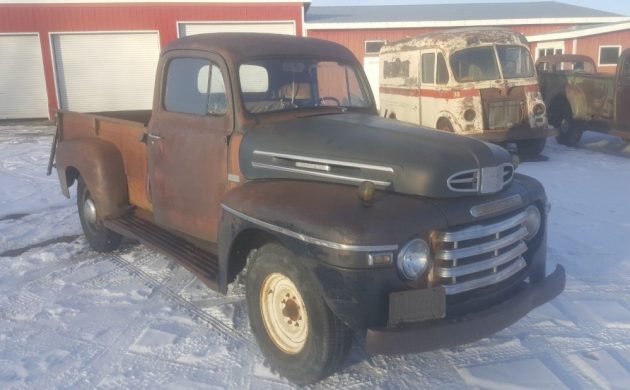 This 1950 Mercury M68 Pickup is a solid vehicle that would be a prime candidate for a restoration project. You will find it listed for sale here on eBay. It is located in Sweet Grass, Montana, and is offered for sale with a clear title. At the time of writing, bidding has reached $2,000 in this No Reserve auction.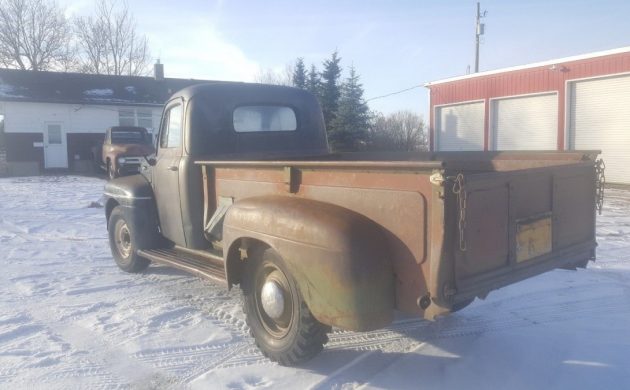 This pickup is remarkably solid and straight. There are a number of photos of the floors, and they look to be in really solid condition. There is some rust in the bed-sides, but as this is flat steel, this will be an easy fix. The bed itself is not bolted into place at present, as it used to have a PTO-driven hoist, but this has been removed. The rest of the pickup looks really good, with only a few very minor marks on some of the exterior trim to possibly address. All of the glass is present, and it all appears to be in good condition.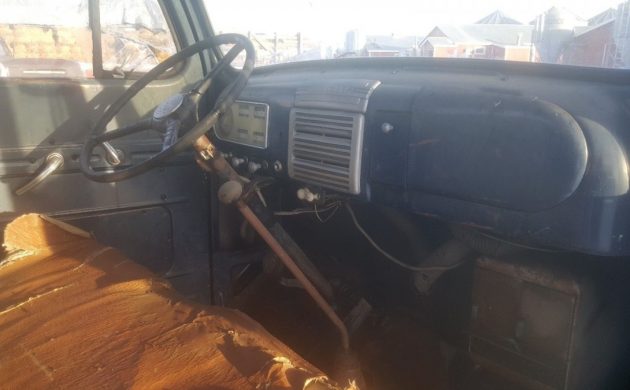 The interior of the pickup is surprisingly good for a commercial vehicle of this age. The seat will need a new cover, although it looks like you could use it by throwing a blanket over it. The dash is complete and would restore very easily. The wheel has a couple of cracks in it, but it could also be restored. Items like the Mercury horn button are present, which tends to be quite unusual in these pickups.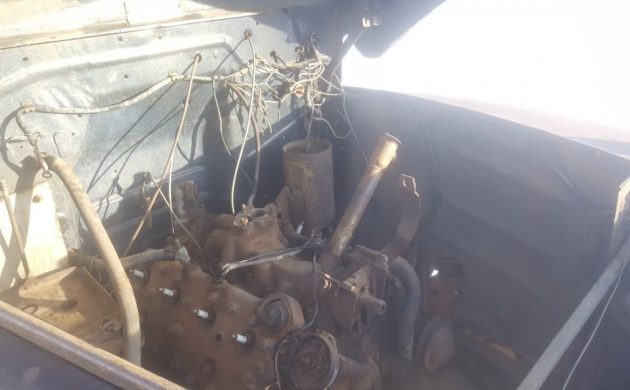 Under the hood, the news isn't quite so good, but it also isn't terrible. The original flat-head V8 is present, but it is going to need some work. It is partially dismantled, and the seller states that it will either need a rebuild or would have to be replaced. If I were taking this on as a restoration project, I would definitely be doing everything that I could to revive that original engine. The remainder of the original drive-train is present, although the seller gives no indication of the condition.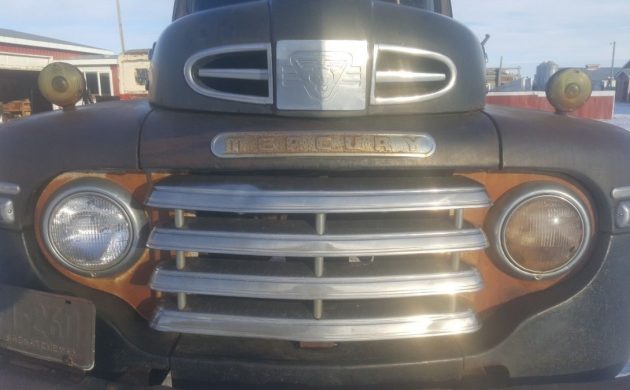 Some people will look at this Mercury and will see a prime candidate for a rat rod project. If they do, I fully respect that. To me, this Mercury is a candidate for a full restoration. If you take a close look at it, there's really no work to do on this pickup that couldn't be performed by a competent person in a home workshop. It's being sold in a No Reserve auction, and I'd really like to know what the winning bidder will be planning to do with it.
Have something to sell? List it here on Barn Finds!