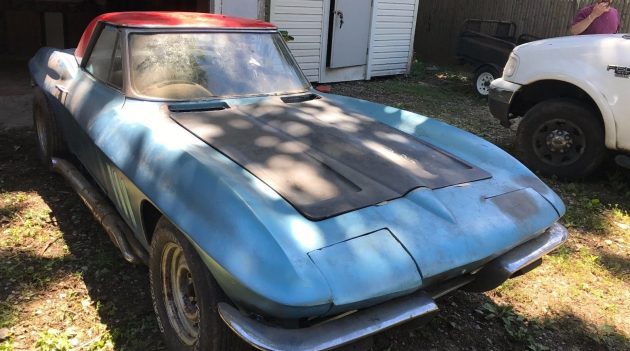 This recently discovered 1965 Corvette convertible is said to need everything, but it fortunately has a rot-free frame that will justify the expense of putting it right. The seller notes the motor and transmission are present but not currently running. Original colors was a very pretty combo of Milano Maroon over black, so hopefully it can be restored to its original build code. Find it here on eBay with a starting bid of $17,500.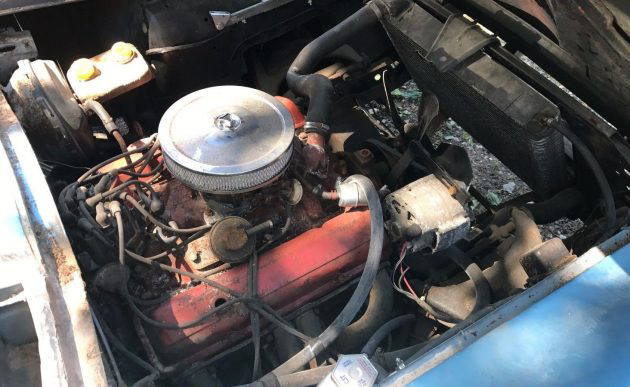 The Corvette came from the factory as a 327 / 4-speed car, but it currently registers as non-numbers matching. The seller doesn't elaborate as to whether the original mill is available, but it looks doubtful. This Corvette went into storage in 1975 and hasn't moved since, according to the last-stamped registration documents. The engine bay is surprisingly clean, and doesn't appear to have been used as a rodent's winter home.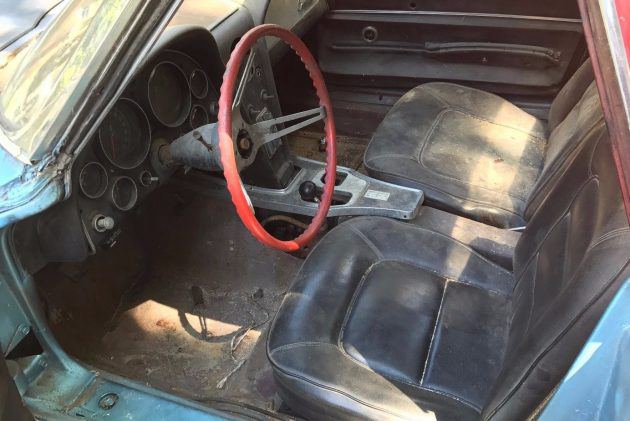 The interior is mostly still black, but no word on if the buckets or leather is original. The red vinyl steering wheel is a bit jarring and needs to be replaced with a wood-rimmed OEM wheel ASAP. Although not a complete snapshot of the car's condition, it is reassuring to see clean door jambs and just a generous coating of dust and dirt as opposed to rust particles. Perhaps the factory hard top played a role in keeping the interior dry. The soft top is said to be in good shape, too.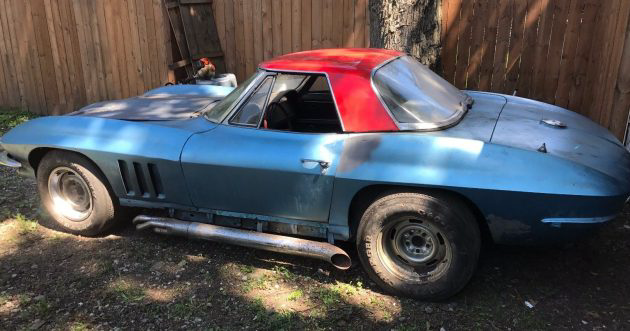 Side pipes were certainly an option, but we'll leave it to our VIN decoding experts to determine if these came from the factory. The variety of paint shades on this Corvette points to a past where it went from being someone's pride and joy to just another used-up muscle car, and now that it's been unearthed, the market will decide if an opening bid of near $20,000 is worth the gamble.