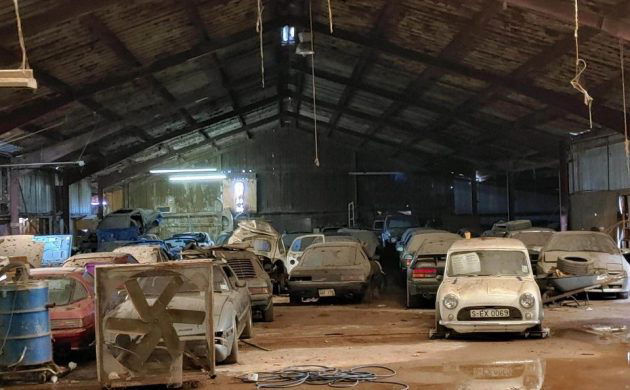 In the vintage sports car market, there's a clear demand for old-school Rotary-powered Mazdas, especially models like the RX-3 and RX-2. I've seen absolutely trashed rustbuckets dragged home as long as the engine was still in place, and survivor-grade specimens go for absolutely crazy money. There's a fierce following for Mazdas of this vintage, even the crazy rotary-powered pickup. This seller appears to have a massive barn full of vintage Mazdas from every generation, along with a few other interesting projects. Check out the listing here on Facebook Marketplace in Shreveport, LA.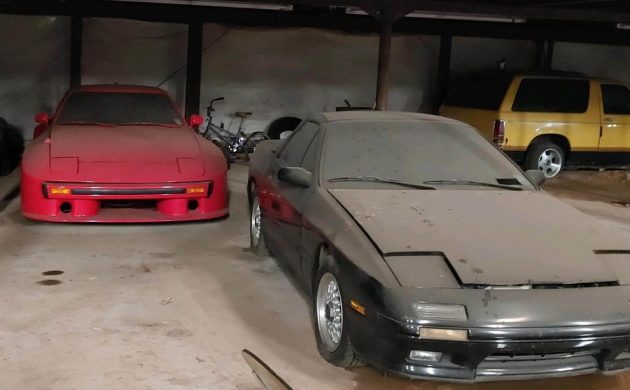 The seller claims he has 72 cars in total that he is selling, and based on that top photo, I'd believe it. Although seeing the pooled water on the floor is a bit worrisome, I'd still love to have some massive spread like this to store the vehicles I'm going to get around to "someday." This photo shows what looks like a custom widebody RX7 and a later FC generation model with the sexy BBS wheels. And what's that in the back corner – a custom S10 Blazer two door? This is a deeply intriguing listing, and I'll be the seller is having to beat people off with a stick who just want to walk around and gawk.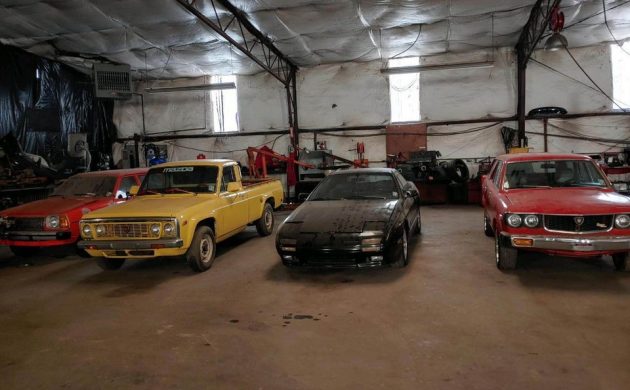 The top photo shows numerous SA chassis RX7s, along with a genuine Mini Cooper. This picture reveals there are some much nicer examples in the mix, including the rotary pickup I mentioned earlier and perhaps the most desirable model, a clean RX3. The RX3 really is the hot ticket in vintage Mazdas right now, and the seller should be comfortable asking for a fair price on that one. Another FC breaks up the row of quad headlights, but what's that model on the far left of the spread? The seller notes he also has numerous Datsun models as well.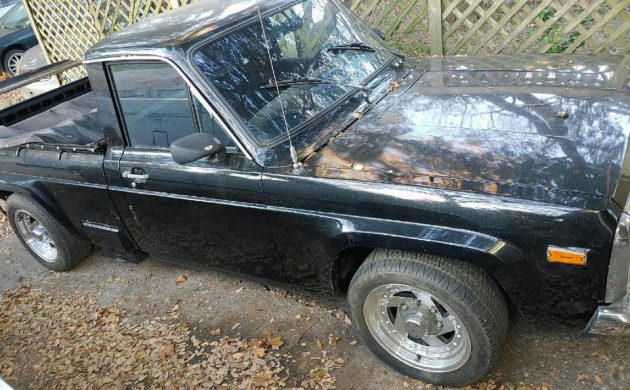 The pickup seen here has escaped the confines of the dank warehouse and looks like it's a runner, but no details are offered. The seller specifies having a 1970 RX7 coupe with just 1,000 miles on the clock. They don't provide any photos of said car, which would be helpful in identifying the actual year of the car, and the general tone of the ad (and the storage arrangement) points to a lack of organization. Of course, with 72 cars, it may seem slightly overwhelming to present the details in a logical fashion. Regardless, I'm sure someone in the vintage Mazda community in the southeast knows who this individual is, and hopefully, he's actually willing to send a few of these old-school Mazdas onto new homes. Which model would you choose?