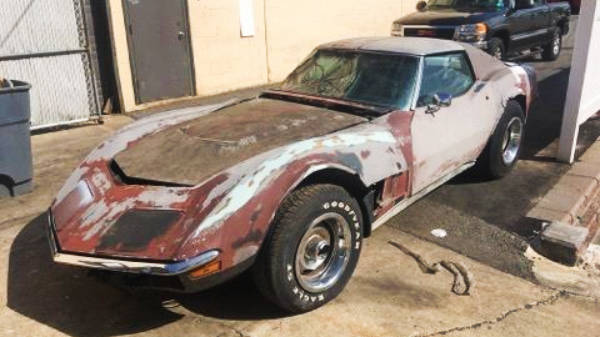 Calling this Corvette a beast seems like a rather accurate description. For one it's going to be a beast of a project to undertake, but once it's done it's going to be one heck of a beast. This '70s was optioned with the LS5 454 V8, which was rated at 390 horsepower and 500 pounds of torque! Obviously, not all of that power was making it to the wheels, but that's still a lot of power to have on tap. It was supposedly stored in a barn for 30 years, but it looks more like it was parked next to the barn. Even in its current condition, I'm sure someone will save it. If that's you, it can be found here on eBay in Garfield, New Jersey with a current bid of $2,700 and no reserve.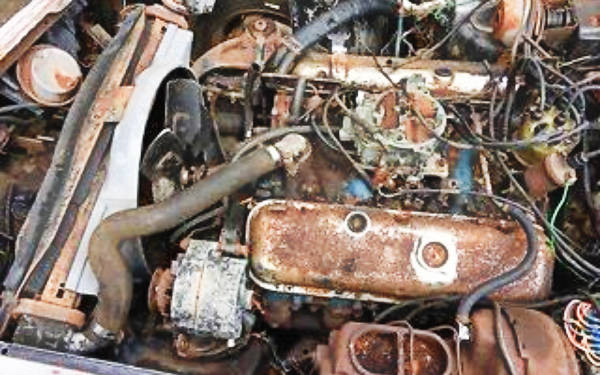 The seller's photos really don't help sell this car. They only provide one small photo of the engine, which if I'm not mistaken is this car's greatest selling point. They claim it's the original numbers matching engine, but they don't know if it runs or even turns over. Given that the keys are missing and that they are listing it for their neighbor, I guess I can understand why they haven't tried turning the engine over. I'm actually glad they haven't tried to start it, as that would likely do more damage than good, but it would be nice to know if the engine is seized.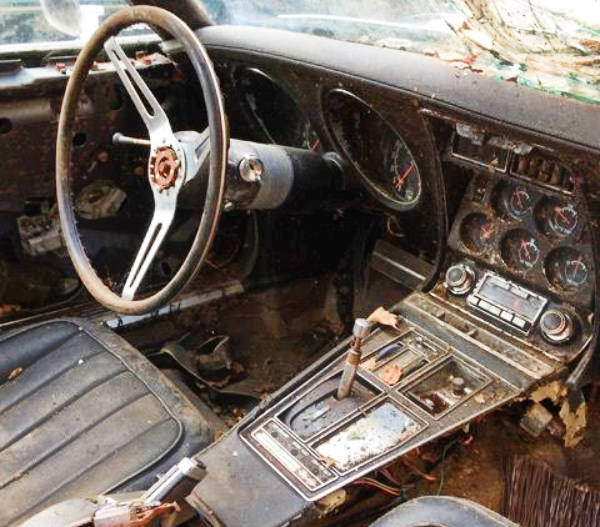 I'm not exactly sure what happened to the interior, but it doesn't look good. It looks somewhat complete, but the driver's side door panel and some other trim pieces are definitely missing. And I'm sure once you get there, you will discover other parts are missing.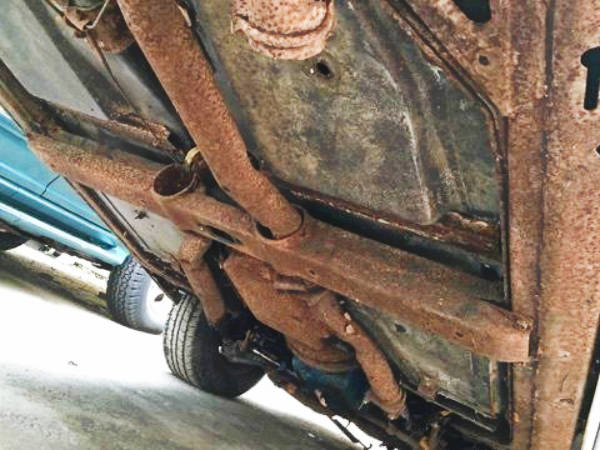 The seller states that the frame is solid, although I sure see lots of rust. I don't see any holes, but the whole thing will need to be media blasted and painted to keep it from deteriorating further. Of course, if this turns out to actually be a numbers matching car with a clear title, it might be worth buying a new chassis for it. Restoring it is going to be costly, but it sure would be awesome once completed!