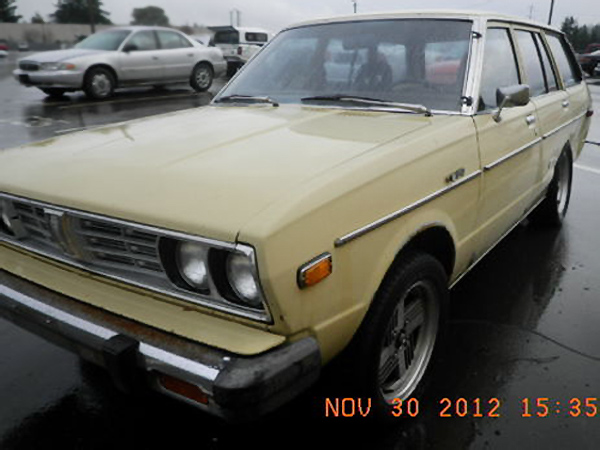 This is a strange one, sort of a stop-gap car for Datsun, or, Nissan. Most of us know the legend of the Datsun 510, but this 1978 Datsun 510 Wagon is basically a rebadged Nissan Violet, or Stanza, trying to take advantage of the 510's storied past. If that confused you a bit, you're not alone. This wagon is on eBay in Port Coquitlam, British Columbia, Canada with an unmet opening bid of $99 (or, $134.63 in Canadian funds). This car is in fairly rough shape but it's rare and there doesn't appear to be a lot of rust, which is always nice.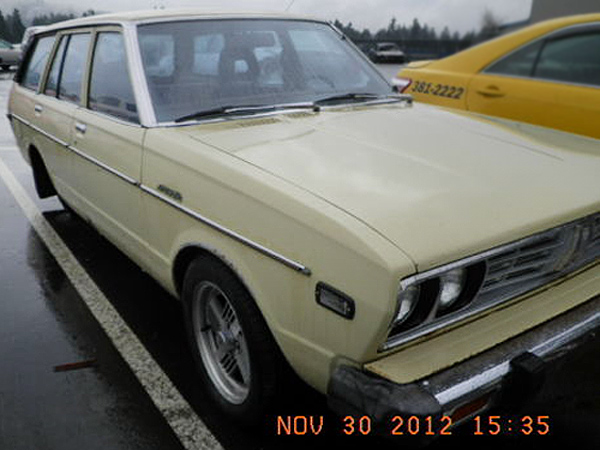 You can see that there will be a fair amount of work to do on this car. And, the seller basically leaves it up to us to somehow know what condition this car is in. Maybe we could have a séance and the spirit world will fill us in on this car. "If you're looking at this ad, you probably know everything about this car already…" That's not helpful at all. Sellers, please, for the love of Pete, give us potential buyers some useful information and better photos of a product that you're trying to sell us on!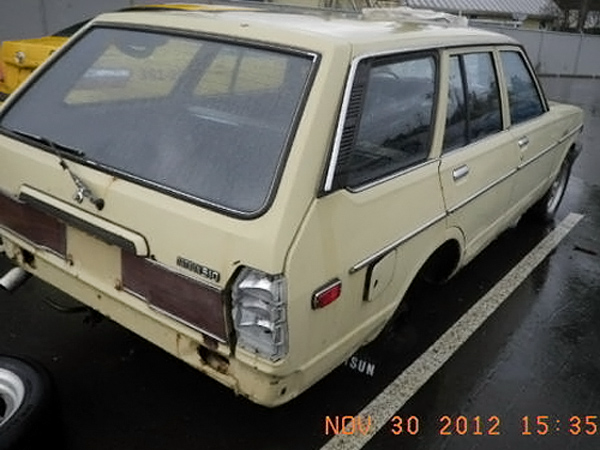 Um, sooo.. there's a wheel missing, not to mention the rear bumper and the right rear tail light. I don't quite understand how anyone thought that these photos would help to sell this otherwise decent looking and somewhat rare car. This car is actually an A10-series Nissan Violet, known as a Datsun Stanza in Australia and the Datsun 510 in the US and Canada.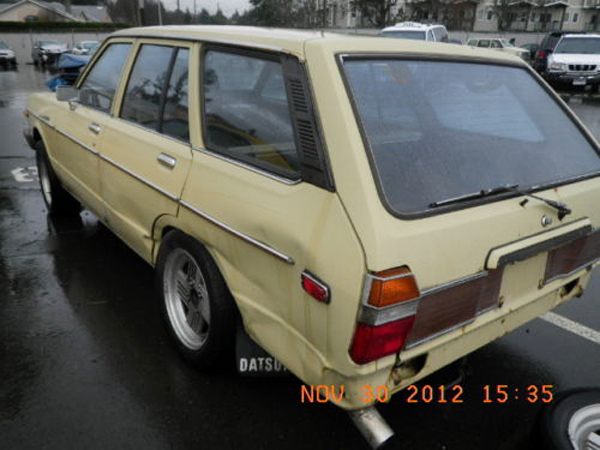 Someone at some point has boy-racered this car up a bit as you can tell from the wheels and the exhaust tip. There will be a lot of money and time involved in bringing this car back, it will have to go to a dedicated Datsun collector, I can't imagine this car appealing to the masses in really any way. One other thing, this car has a salvage title, so there's that, too.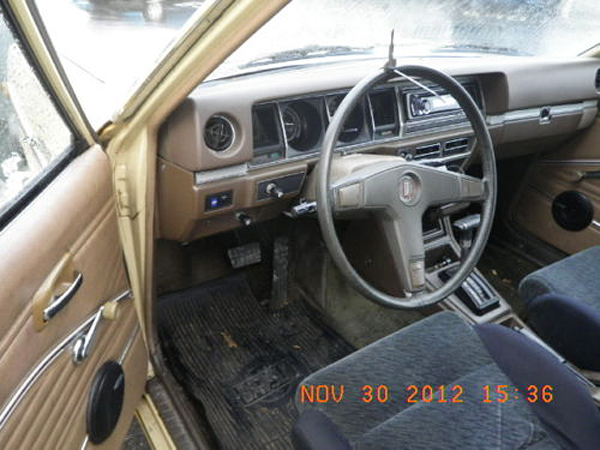 Other than having blue seats for some odd reason, and the power-zapping three-speed automatic transmission, the rest of the front interior looks pretty good. There are no more interior photos, and you've already guessed that there wouldn't be any engine photos. The seller says that it "ran fine when I parked it in 2012 (sure it still does with a new battery but I make no warranties)." Unlike fake-reality TV shows, any car that's been parked for five years will need some coaxing to be usable again, probably more than just adding a new battery. This one should have Nissan's L20B 2.0L inline-four with 97 hp. It's a shame that this car has fallen this far into disrepair, it really is a rare one. Have any of you seen one of these post-real-510 510s?