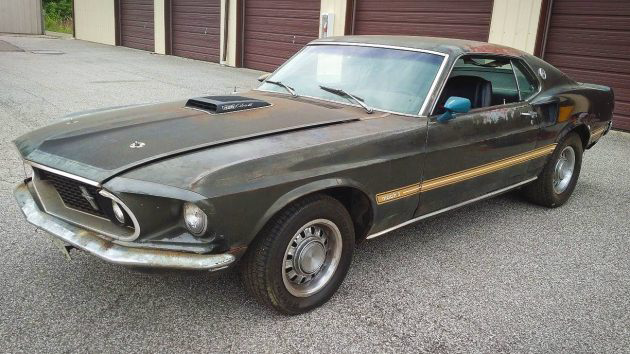 As interesting and fun as a 4 wheel drive Mustang would be, this '69 R Code Mach 1 might actually be more fun to drive! It's original 428-4V engine and transmission have already been rebuilt, so it runs and drives. The seller had plans to leave the exterior alone, which would be a cool idea if the rear of the car wasn't riddled with rust. Someone skilled in matching paint and feathering might be able to blend it well enough that you could leave the top half alone, but I think it might be better to just paint the whole car. Take a look at it here on eBay and let me know what you think! It's currently located in Loveland, Ohio with bidding already over $27k.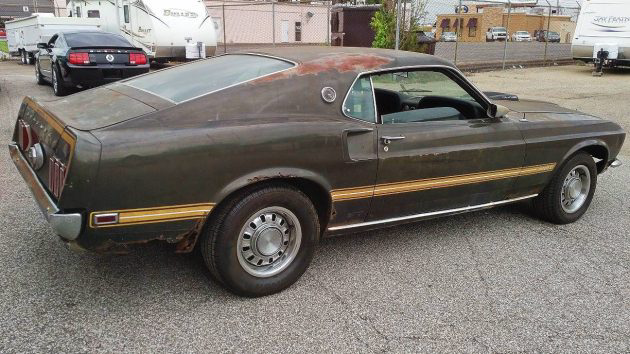 I've said it many times, this is my favorite Mustang body style. I like the simplicity of the earlier cars, but the '69 and '70s have a much more sporty look. The gray with yellow Mach 1 strip on this one looks fantastic. Whether you leave the paint as is or give a quality respray, this thing is going to grab people's attention.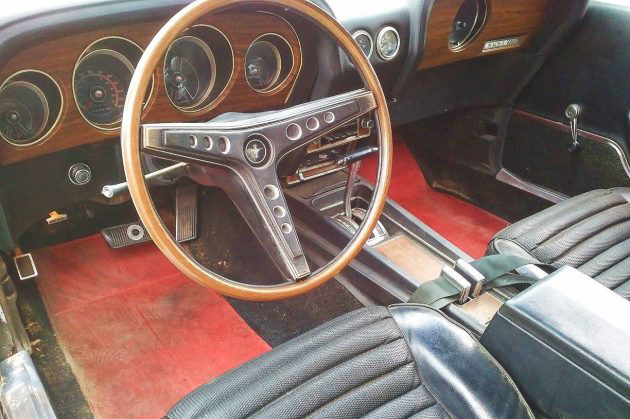 The interior looks to be in good shape all things considered, but could use some detailing and will likely need some repairs to be comfortable. The odometer is showing 2,837 miles, but the seller notes that it is likely 102,837 miles. Based on the condition, I'd definitely agree that it is 102k. If it didn't have so much rust, you could jump right in and start driving it, but I would want to fix the floors before driving it more than just around the block.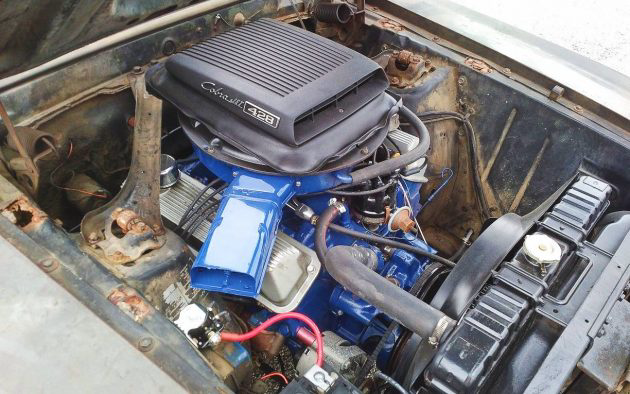 R Code Mustangs are quite desirable these days and given that the 428 Cobra Jet is producing 335 horsepower in CJ trim and 360 in SCJ trim. Having the engine and transmission already done saves time and money, even the exhaust system has been replaced. Hopefully, the seller has all the receipts for what all was done and can offer more details about what might still need to be done. Repair all the rust, paint it up and this would be one fun machine to drive!