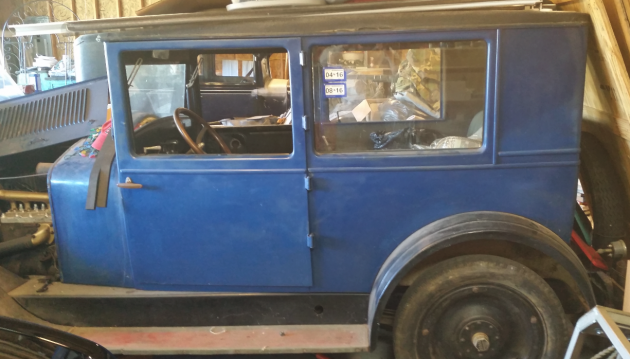 At first glance, you might think this is an old Chevy, perhaps a 1925 Chevy Superior. But it is an Essex, a much less common car. Hudson introduced the Essex to compete with Ford and Chevy's less expensive models. This old Essex listed on eBay appears to be very original and mostly complete. The seller says the engine runs well and the wood is in good condition. Some mechanical work has been done but it needs a new top insert and a driver's side door window. This old Essex is said to be complete except for the wiper motor. It's in Pointblank, Texas with a BIN of $6,200.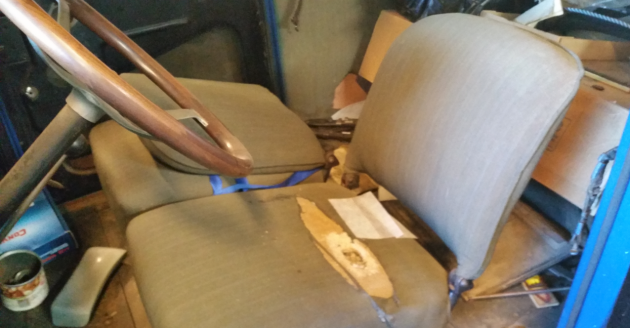 The interior needs lots of work, including door cards and pretty much everything else.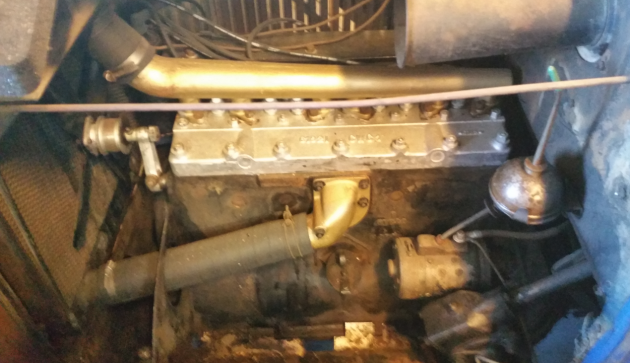 The 6 cylinder flathead engine is said to run. It looks complete, down to the oil can.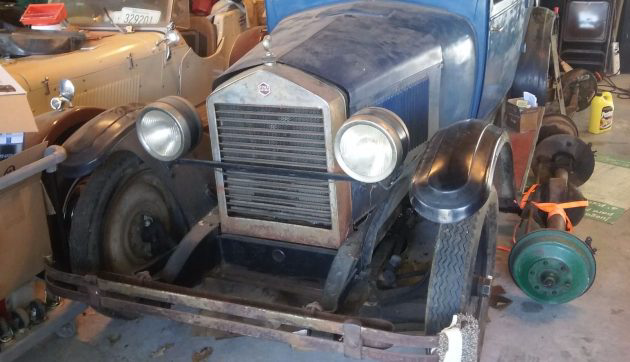 This is one cluttered garage with several signs other automobile interests. Is that an MG replica in the background? What will become of the Essex? If the engine and wood body frame are really in good condition, it shouldn't take much to make this drivable. They built a lot of these but there are very few left so perhaps they are rare. Being rare, of course, doesn't make them valuable. This Essex would only be worth about $10,000 in nice condition. I hope this old car is saved and remains original. Perhaps the new owner will do what's necessary to make it drivable and restore it as time, money and spouse permit.